Ice Cube Reveals The Frustrating Reason We Haven't Had Another Friday Sequel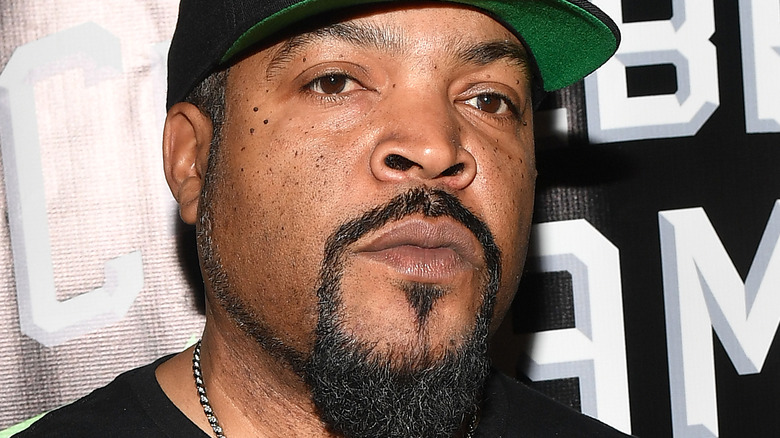 Paras Griffin/Getty Images
In this era of legacy sequels, more follow-ups have been cropping up than ever thought possible. Upcoming series like "That '90s Show" are capitalizing on the nostalgia of their predecessors. But one franchise that seems to be unjustifiably left out of the mix is Ice Cube's stoner comedy franchise, "Friday." Written after joining the cast of "Boyz n the Hood," Ice Cube was intent on showing a different side to the South Central neighborhood where he was from.
"Everybody was looking at our neighborhood like it was hell on Earth, like the worst place you can grow up in America. And I'm like, Why? I didn't see it all that way," Ice Cube explained in Complex's "Friday" oral history. He went on to say: "[W]e were just like, 'Yo, we need to create something to show how the hood really is, from our vantage point.'" The faith in the film eventually proved to not be out of place.
Making almost three times its budget at the box office, "Friday" became a cult classic. Ice Cube proved himself not only an accomplished artist with an important legacy but adept in writing and acting. With subsequent sequels, "Next Friday" and "Friday After Next," the popularity of the comedy series has only increased, making many question if there will ever be a new installment.
Warner Bros. is holding on tight to the rights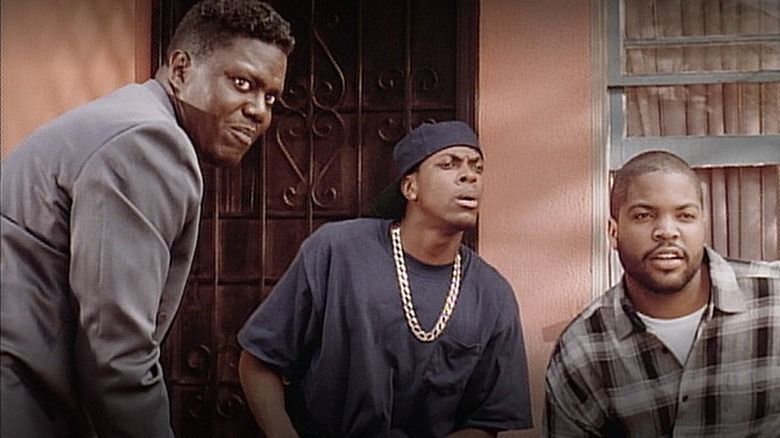 Warner Bros.
After two decades of waiting for a new installment of "Friday", no one has been questioning the future of the franchise more than the creator himself, Ice Cube. Time has not dulled his passion for the project and the N.W.A. rapper has reported he is fighting as hard as ever to get a new film made. The only issue is the rights that still lay with Warner Bros.
"I'm trying to get it out of Warner Bros. They don't believe in the culture, man," Ice Cube reported on the podcast "Drink Champs" (via The Hollywood Reporter). Because the production company holds the distribution rights to the film and related names, it has been difficult for Ice Cube to make the movie that he wants to. As much as he tried to work with Warner Bros. in the past, the distributor has rejected two previous scripts for a potential sequel.
This is not the first time that Warner Bros. has been accused of holding back on the franchise. In 2021, The Wall Street Journal reported that the future of "Friday" was in dire straits due to disagreements between the company and Ice Cube. In addition to how Warner Bros. handled the dismissal of "Batgirl," the fate of "Friday" seems more and more troubled than ever before.