What The Cast Of Boyz N The Hood Is Doing Today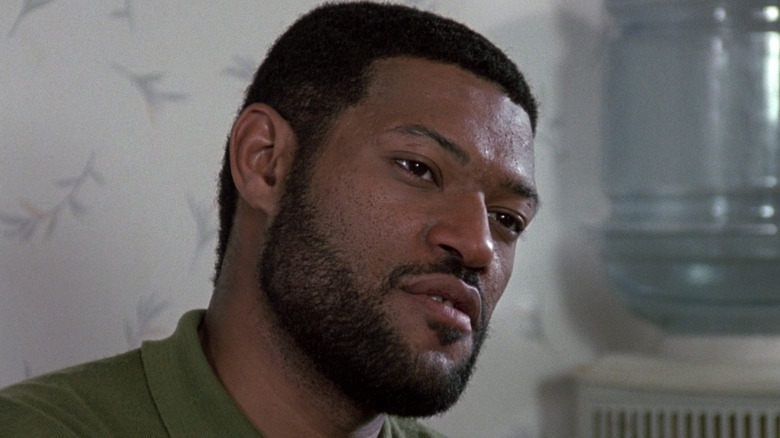 Columbia Pictures
1991's "Boyz n the Hood" tells a sometimes beautiful, sometimes bleak story about life in South Central Los Angeles. It remains such a classic that 2015's "Straight Outta Compton" paid tribute to it. In one scene, Eazy-E tells Ice Cube, "I saw 'Boyz n the Hood.' It was good." Cube replies, "You ain't called that sh** an after-school special?" Eazy-E replies, "I like after school specials, Cube. You know that." This turns out to be exactly the ice breaker they needed. 
"Boyz n the Hood" didn't just give Ice Cube something to tease Eazy-E about — it actually launched Cube's acting career. It also established writer-director John Singleton as a cinematic voice of unique talent, clarity, and insight. In fact, "Boyz n the Hood" launched the film careers of nearly all of its main players who didn't already have a ton of credits to their name. Many of these actors have since achieved major stardom. It can be pretty astonishing to look back on the cast of "Boyz n the Hood" and see who they've become since — and that's exactly what we're here to do. Here's what the cast of "Boyz n the Hood" is doing today.
Cuba Gooding Jr.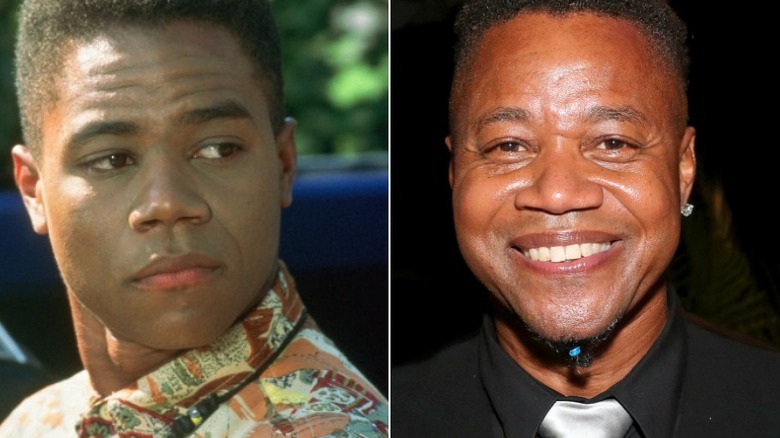 Columbia Pictures/Johnny Nunez/Getty Images
Cuba Gooding Jr. exploded onto the film scene as lead character Tre Styles, the "good kid," in "Boyz n the Hood." His career took off immediately following this star turn. Gooding's performance as Rod Tidwell in 1996's "Jerry Maguire" earned him the Academy Award for Best Supporting Actor. In 1997, he starred opposite Jack Nicholson and Greg Kinnear in "As Good as it Gets." 2000's "Men of Honor" saw him and Robert De Niro take on racism in the military. A star turn in 2001's "Pearl Harbor" took Gooding into the new millennium.
Gooding's career lost some momentum in the 2000s, as films like 2002's "Snow Dogs" underperformed. Things improved in 2014, however, when he played Fred Gray in "Selma." Meaty TV roles soon followed: Gooding played O.J. Simpson in 2016's smash-hit series "American Crime Story: The People v. O.J. Simpson," and appeared on "American Horror Story: Roanoke" that same year.
Gooding's off-screen life has garnered considerably more attention than his work in recent years, however: Multiple women have accused him of sexual misconduct.
Ice Cube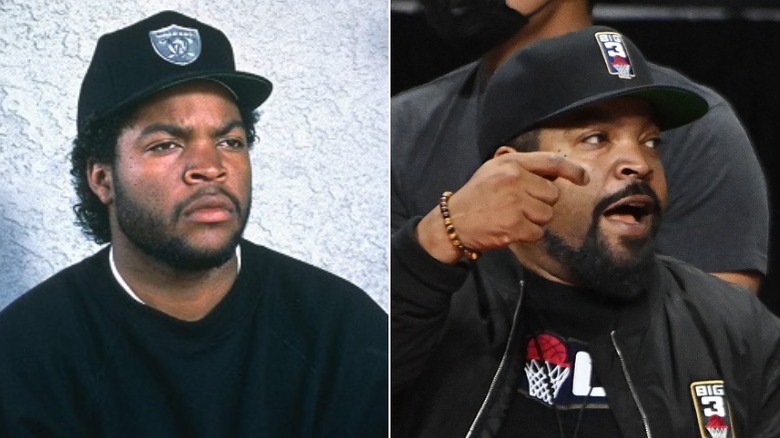 Columbia Pictures/David Becker/Getty Images
Ice Cube wrote N.W.A.'s 1987 breakout single, "Boyz-n-the-Hood." By 1991, his solo album, "AmeriKKKa's Most Wanted," had made him a star. As such, he was a natural choice to play Tre's best friend, the gun-toting Doughboy. Though this was Cube's first film role, he delivered a performance so strong, it launched his long and lucrative acting career.
Cube went on to co-write and star in 1995's "Friday," 1997's "Anaconda," 2002's "Barbershop," and more, all while continuing his rap career. The 2010s were good to Cube, who starred as Captain Dickson in the 2012 film reboot "21 Jump Street," followed by an appearance in 2014's "Ride Along." He's also acted as director and producer on films like 1998's "The Players Club," the "Friday" series, 2014's "Ride Along," the "Barbershop" films, and more.
Cube expanded beyond the screen to the court when he launched Big3, a 3-on-3 basketball league. When not acting or managing Big3, Cube is still a touring rapper.
Laurence Fishburne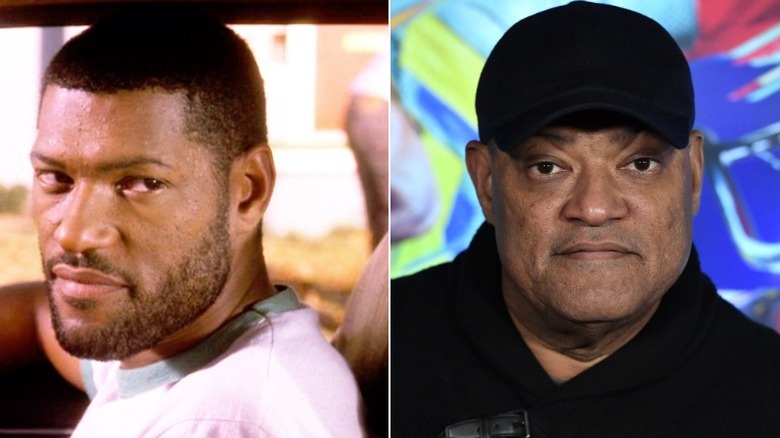 Columbia Pictures/Frazer Harrison/Getty Images
Laurence Fishburne had already been acting professionally for years when he played Tre's dad, Furious Styles, in "Boyz n the Hood." From his 1979 turn as a skinny young soldier in the legendary film "Apocalypse Now" to his role as Cowboy Curtis on "Pee-Wee's Playhouse," Fishburne's filmography is long and varied.
After "Boyz n the Hood," his career kept on rolling. Like Ice Cube, Fishburne starred in 1995's "Higher Learning." Notable roles including Miller in 1997's "Event Horizon" and Morpheus in the "Matrix" series closed out the century for him. In the late 2010s, he turned heads as Nelson Mandela in the 2017 miniseries "Madiba," and joined the MCU as Dr. Bill Foster in 2018's "Ant-Man and the Wasp." Modern audiences still might recognize him best as Pops on the hit ABC series "Black-ish," however, on which he also serves as executive producer.
In 2020, Fishburne signed with CAA, one of Hollywood's most powerful and legendary talent agencies. Even after decades, Fishburne's career is still soaring to new heights.
Angela Bassett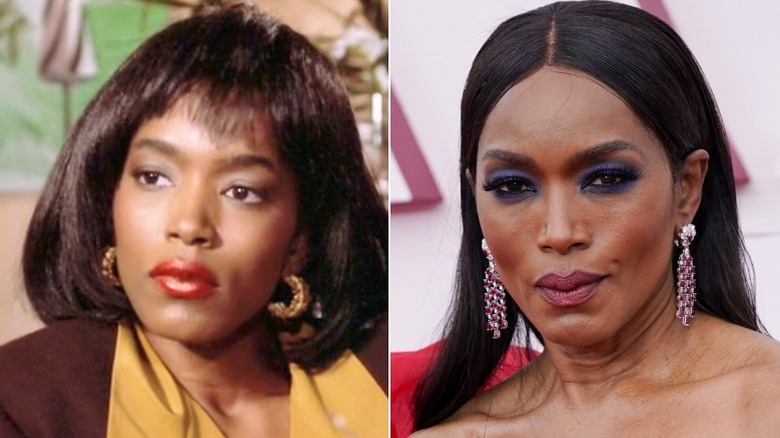 Columbia Pictures/Pool/Getty Images
Tre's mom, Reva Devereaux, is played by the inimitable Angela Bassett, an actor of such esteem, she needs little introduction. Bassett followed "Boyz" up with such touchstone films as 1995's "Strange Days," 1995's "Waiting to Exhale," and 1998's "How Stella Got Her Groove Back."  She's also showed off her TV chops on "ER" and "American Horror Story." Like Laurence Fishburne, she's become part of MCU: Bassett starred as Ramonda, T'Challa and Shuri's mother and the Queen Mother of Wakanda in 2018's "Black Panther."
In recent years, Bassett has been busy working as an executive producer on Fox's "9-1-1," on which she also stars as Athena Grant-Nash. Bassett and her husband Courtney B. Vance are also producing (via Deadline) the Smithsonian Channel's "One Thousand Years of Slavery" docu-series.
Bassett's achievements go beyond playing memorable roles, however: She's a longtime advocate of children's causes, and a passionate UNICEF Ambassador. In 2020, Bassett received an award from Yale University, her alma mater, for "inspiring an entire generation of Yale students to break down barriers and follow their dreams."
Nia Long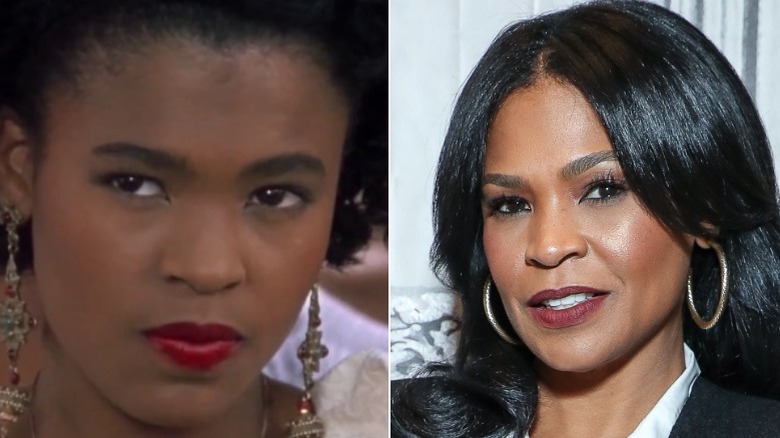 Columbia Pictures/Arturo Holmes/Getty Images
Nia Long plays Brandi, an ambitious young person looking to get out of Crenshaw. Long went on to star in movies including "Friday," 2000's "Big Momma's House" and its 2006 sequel, "Big Momma's House 2," and 2016's "Keanu. TV has proved especially kind to Long: She's enjoyed major roles on "Third Watch," "House of Lies," and "NCIS: Los Angeles."
The late 2010s was a busy time for Long. A sampling of her credits from this era includes significant roles on "Empire" and "Dear White People." Long joined "Boyz n the Hood" co-star Cuba Gooding Jr. in 2020's "Life in a Year." With that film, and a role in the buzzy 2022 Netflix movie "Plus/Minus" (via Variety), the 2020s are proving to be a strong decade for Long.
Off-screen, Long has used her fame to change lives. In 2021, Long launched a campaign with the WNBA's New York Liberty (via NY Daily News) to help NYC youth cope with the mental ravages of the COVID-19 pandemic. "As a mother of a college student and a elementary student," Long said, "I've seen the effects of the isolation of the pandemic. My biggest concern for my own children was their mental wellness ... we talk about mental health and mental wellness, and what can we do as parents to support our children through this."
Regina King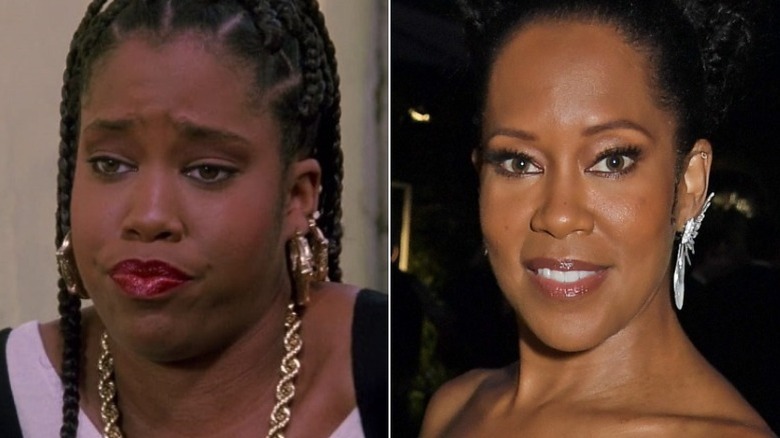 Columbia Pictures/Dave Benett/amfar/Getty Images
Regina King is a megawatt star nowadays, but when she played Shalika in "Boyz n the Hood," she was relatively unknown. In fact, King had only one credit to her name: A starring role on NBC's "227." Her career picked up after "Boyz" hit theaters, though not to the extent of recent years. King starred in 1993's "Poetic Justice," and reunited with her "Boyz" co-stars in "Friday," "Higher Learning," and "Jerry Maguire."
Then, in the 2000s, King's career blew up. Starring roles on "24," "The Boondocks," "Southland," and "American Crime" shot her to stardom. Her status as one of the most celebrated actors working today was cemented by her starring role as Angela Abar, aka Sister Night, on HBO's acclaimed 2019 miniseries "Watchmen," and her performance as Sharon Rivers in 2018's "If Beale Street Could Talk," which earned King an Academy Award for Best Supporting Actress.
King, who has worked as a TV director for years, made her feature film directorial debut with 2020's "One Night in Miami." Three decades after "Boyz n the Hood" hit theaters, King is still on her way up.
Nicole Brown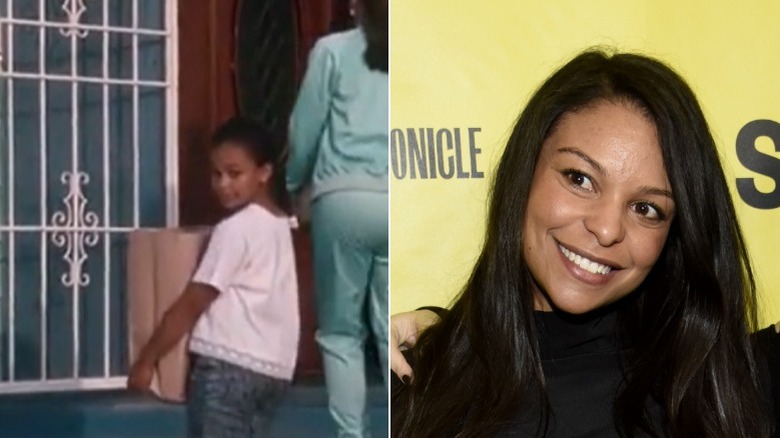 Columbia Pictures/Tim Mosenfelder/Getty Images
Nicole Brown appears briefly as young Brandi. She went on to act in a few other productions, including "Kids Incorporated." Then Brown changed directions and turned to producing. Brown started notching credits as a co-producer on 2008's "Harold and Kumar Escape from Guantanamo Bay" and "Nick and Norah's Infinite Playlist." Many more producing credits followed, including 2009's "Whip It," 2011's "50/50," 2011's "A Very Harold and Kumar Christmas," 2013's "This is the End," and 2013's "Last Vegas."
In 2020, Brown became president of TriStar Pictures (via Variety). Her list of projects is long, varied, and dazzling, ranging from the Whitney Houston biopic "I Wanna Dance With Somebody," "The Woman King," starring Viola Davis," and an adaptation of the smash-hit musical "Matilda" (via The Hollywood Reporter). Brown is also a board member of Women in Film. As Brown told Essence in 2021, she's having an amazing time "[finding] the movies that can change, disrupt and be noisy in culture." The little girl across the way in "Boyz n the Hood" has become a Hollywood power player, and the world is better for it.
Tyra Ferrell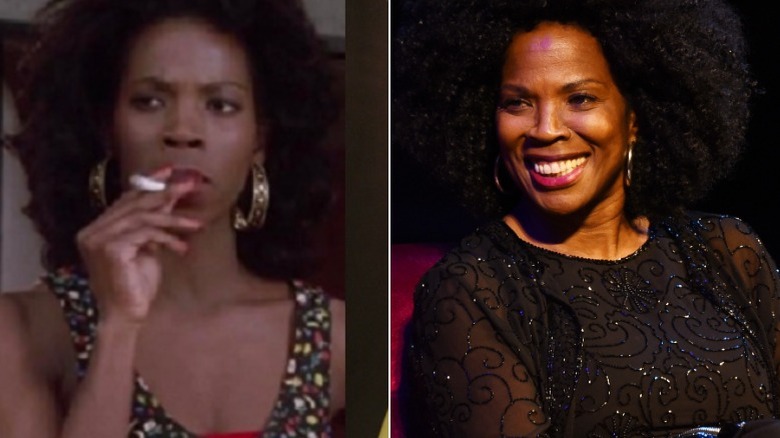 Columbia Pictures/Amanda Edwards/Getty Images
Tyra Ferrell plays Brenda Baker, mom to Doughboy and Ricky. Ferrell had been acting for a decade before joining "Boyz n the Hood." After the movie hit the big screen, she continued onward and upward. Most prominently, Ferrell appeared in 1992's "White Men Can't Jump" and joined most of the rest of the "Boyz" cast in "Poetic Justice."
TV took Ferrell to new heights of success in the years following "Boyz n the Hood." She starred on "The Cape" and "The Corner," and enjoyed roles on "ER" and "Empire," among other productions. 2020 took her to Netflix with her appearance in "A New York Christmas Wedding."
Off-screen, Ferrell has shown she's not afraid to get involved in politics — specifically, the local politics of her home, Tallahassee. In 2015, she applied her talents to supporting Rosanne Wood, who was then running for a seat on the Leon County School Board (via Tallahassee Democrat).
Morris Chestnut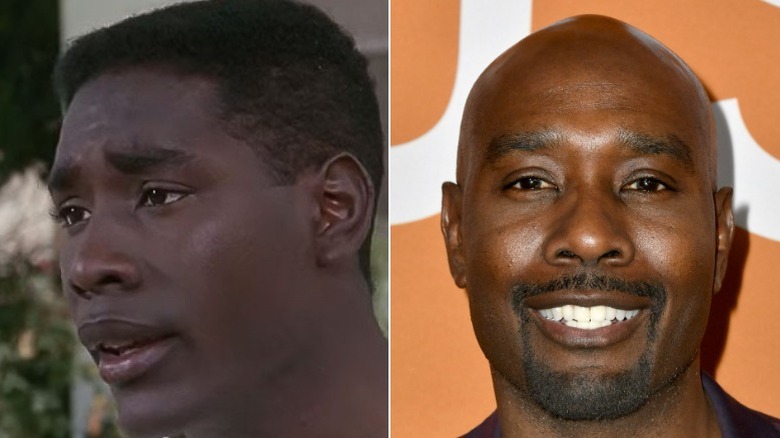 Columbia Pictures/Frazer Harrison/Getty Images
In "Boyz n the Hood," Morris Chestnut plays Doughboy's brother, football hopeful Ricky Baker. Ricky's tragic end underscores the horrors of living in South Central. 
Things have turned out considerably better for Chestnut, luckily. The actor went on to enjoy roles in films including 1991's "The Last Boy Scout" and "Higher Learning." He earned bigger roles as the years went by in films like 1995's "Under Siege 2: Dark Territory," 1997's "G.I. Jane," 2001's "The Brothers," 2004's "Breakin' All the Rules," and 2004's "Anacondas: The Hunt for the Blood Orchid." That last film is, of course, the sequel to "Anaconda," which stars Chestnut's "Boyz" co-star, Ice Cube. Chestnut has also starred on TV shows including "Rosewood," "The Enemy Within," "V," and "The Resident."
His starring role on Fox's "Our Kind of People" earned Chestnut a unique moment of viral fame in 2021, when a photo of him and co-star Lance Gross looking sharp in tuxedos proved to be a hit on social media (via Hello Beautiful).
Baha Jackson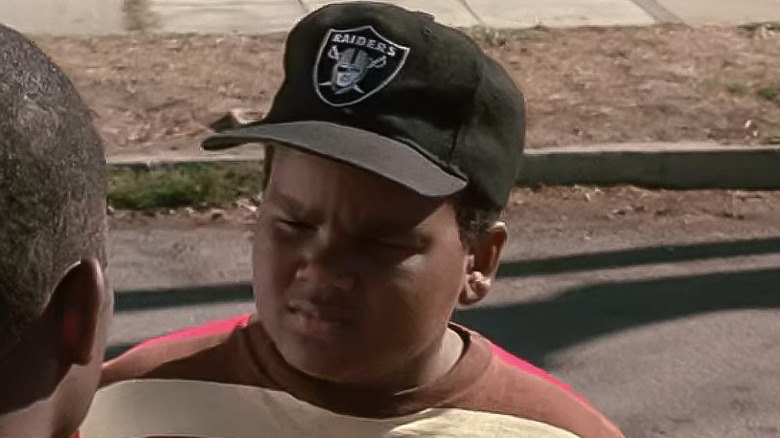 Columbia Pictures
At age 10, Doughboy doesn't yet cut the figure his adult self does. But he's still full of indelible personality, and makes it clear that he isn't afraid of anything. Baha Jackson plays the young Doughboy. While this wasn't his last role as an actor, it was pretty darn close. Jackson went on to play small roles in just three movies: 1992's "3 Ninjas," 1993's "Poetic Justice," and 1993's "Mr. Jones."
Why did Baha Jackson's Hollywood career end in 1993? As it turns out, he decided to pursue an entirely different passion. Jackson is a successful chef who reportedly goes by the name — wait for it — Chef Dough. Jackson is also a dedicated family man with three daughters he adores. His Instagram vibrantly captures his life far from the bright lights of Hollywood — but make sure not to look at when you're hungry. Photos of Jackson's creations, which range from pork tenderloin with orange-cilanto relish to jerk chicken, are sure to make your mouth water.
John Cothran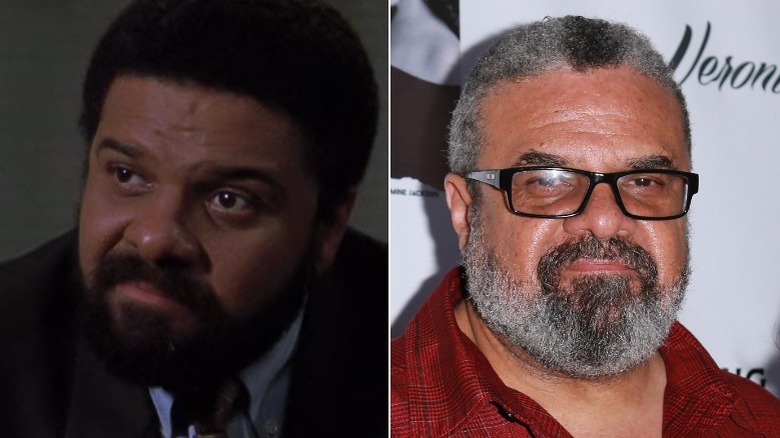 Columbia Pictures/Leon Bennett/Getty Images
John Cothran plays a brief but pivotal role in "Boyz n the Hood" as Lewis Crump, the college recruiter who tries to bring Ricky to his school. His reaction to the kids sitting on the stoop and sneering is memorably comical. Since then, Cothran's made appearances on series including "Star Trek: The Next Generation," "Star Trek: Deep Space Nine," "Reasonable Doubts," "The Fresh Prince of Bel-Air," "Eastbound and Down," and "Murder in the First."
Not limited to just the small screen, Cothran has plenty of film credits to his name as well. Movies like "Poetic Justice" and 2006's "Black Snake Moan" top his filmography, as does 2011's "Rango," which saw him work as a voice actor. Recently, Cothran has appeared in series like the scripted audio drama "Bronzeville" and "9-1-1." Both of those productions reunited him with "Boyz n the Hood" co-stars: Laurence Fishburne serves as a director, executive producer, and star on "Bronzeville," while Angela Bassett plays the leading role on "9-1-1" and acts as executive producer.
John Singleton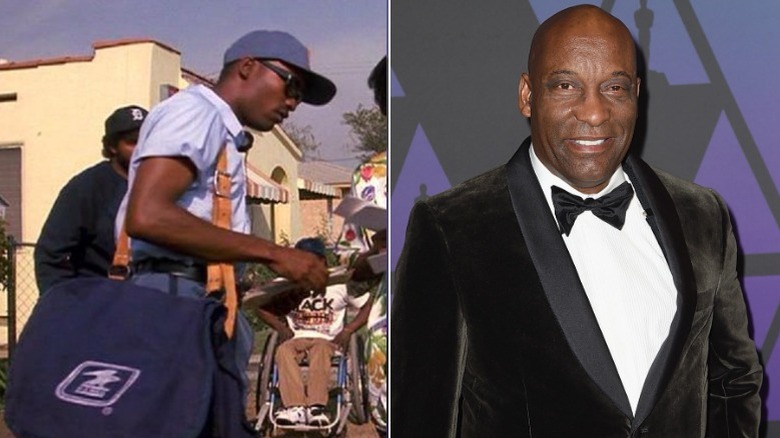 Columbia Pictures/Kevin Winter/Getty Images
John Singleton has an uncredited role as a mailman in "Boyz n the Hood," so we'll sneak him onto this list. Of course, Singleton is far better known as the writer and director of the film.
Given how many people's careers began with "Boyz n the Hood," it's only natural that this film launched Singleton's career as well. Singleton went on to write and direct "Poetic Justice" and "Higher Learning," which likely explains why so many of the above actors starred in those films. He also directed 2005's "Four Brothers," 2011's "Abduction," and episodes of shows including "Empire" and "Billions." In 2017, the crime series "Snowfall" hit the small screen, which Singleton co-created.
Singleton's other production credits include films like 2000's "Shaft," 2001's "Baby Boy," 2005's "Hustle and Flow," and 2006's "Black Snake Moan." A multi-hyphenate powerhouse, Singleton does it all. And it all started back in 1991, with a little coming-of-age movie called "Boyz n the Hood."