The Conners Season 5 Episode 3 Revealed Some Surprising Parallels Between Darlene And Roseanne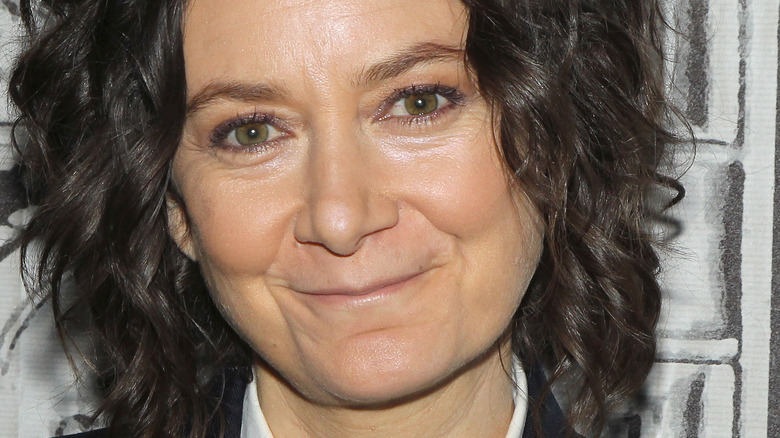 Jim Spellman/Getty Images
This article contains spoilers for "The Conners" Episode 3 of Season 5, "Driving, Dating and Deceit."
"The Conners" has never failed to give a hearty nod to its past. From props dug up from the "Roseanne" days to plots based on the quirks and foibles of its characters, the past is always present, even when its characters are trying to outrun it.
In "Driving, Dating and Deceit," Darlene Conner (Sara Gilbert) is forced to cope with her son Mark Conner-Healy's (Ames McNamara) first step toward maturity as he decides to get a driver's license. Mark's hope is to be more available for shifts at a grocery store in the fancy part of town, to help him save money for his college education.  Darlene offers to teach him to drive but her sardonic comments only manage to make him nervous. Eventually, Mark manages to qualify for his license, but only by lying to Darlene and Ben (Jay R. Ferguson) about the time of his test. Soon, Darlene's worries about Mark's future come to a head, causing her to face some surprising truths about herself. 
One specific similarity between Darlene and her mother Roseanne Conner (Roseanne Barr) comes to light during the episode, a parallel that proves she might be her mother's daughter after all.
Darlene is more like her mom than she thinks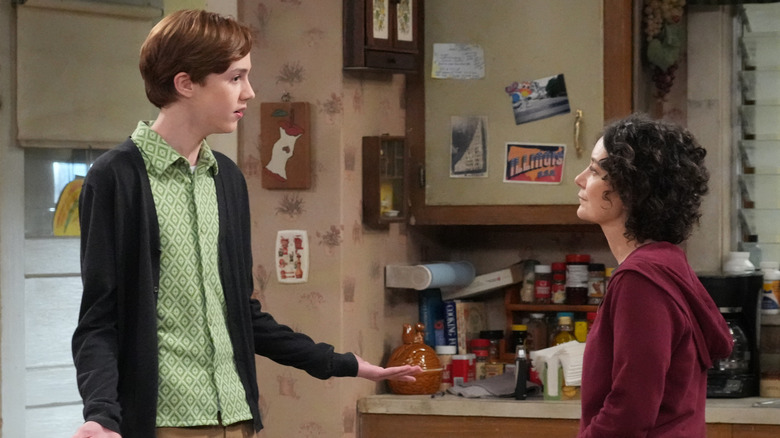 Eric McCandless/ABC
During Episode 3, Darlene learns about Mark's college plans. He's been looking up institutions that are miles away from Lanford, including schools in places as far-flung as Chicago. That's enough to worry Darlene and cause her to feel left behind, adding to her frantic behavior during their driving lessons. This isn't the first time that Darlene has snooped on her son, but one can't help but remember her own reaction to her mother's nonstop spying into her own personal affairs on "Roseanne."
While Roseanne Conner may have meant well, her meddling often alienated her children, ensuring Darlene's flight to art school in Chicago with David Healy (Johnny Galecki). She also learned via prying about several major events in her kids' lives, like Darlene's dorm room drug usage and Becky's (Lecy Goranson) choice not to go to college and give her husband Mark Healy (Glenn Quinn) her college fund instead. Mark gently points out to Darlene that she's behaving just like her mother, something that Darlene — in spite of her previous identification with her father in Season 5, Episode 2 — is forced to admit. 
The end result is Darlene realizing that allowing Mark to grow up and leave the nest is the healthiest thing she could do, a lesson that Roseanne herself never quite learned during her own time as a parent. When one considers how combative Roseanne and Darlene's relationship could be — and how hard Darlene fought against her mother and her opinions — this is quite the change for her.