The Conners Fans Finally Learned What Happened To This Iconic Roseanne Prop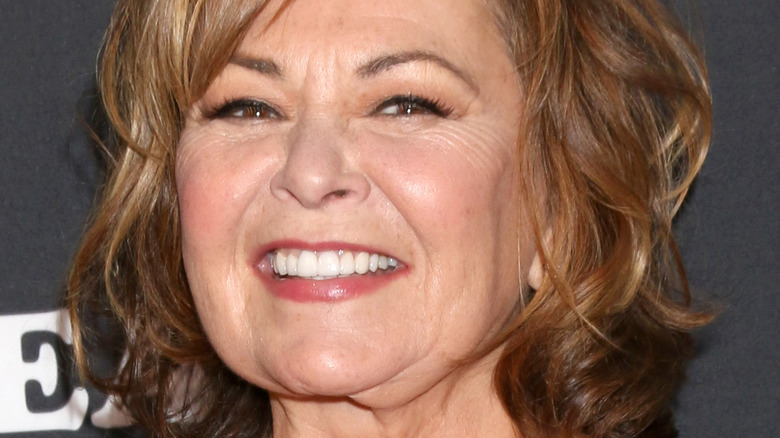 Kathy Hutchins/Shutterstock
This article contains spoilers for "The Conners" Season 5, Episode 2.
Season 5 of "The Conners" has been all about change. While Jackie Harris (Laurie Metcalf) and Darlene Conner (Sara Gilbert) are coping with the way their lives have been transformed by their new marriages, compromise is in the air. During "Scenes from Two Marriages: The Parrot Doth Protest Too Much," Darlene and Ben Olinsky (Jay R. Ferguson) cope with Ben's yearning for culture by taking in some local theatre. Darlene's reaction to the play causes Ben to accuse Darlene of acting too much like her dad, the sports-loving and beer-sipping Dan (John Goodman), and Darlene sets out to prove she's as cultured as her spouse. 
Elsewhere, Jackie finally moves in with her husband, Neville Goldufski (Nat Faxon), but the honeymoon ends when he tries to bring his work home with him so they can spend more time together. Since Neville's a veterinarian, that means Jackie has to share space with shedding lizards, ill pigs, and a parrot that won't stop begging for attention. While Jackie prepares to move in with Neville, fans get a glimpse of her packing — and they finally get to spy a long-lost prop from the show's predecessor, "Roseanne."
Fans got to see Roseanne's cow creamer again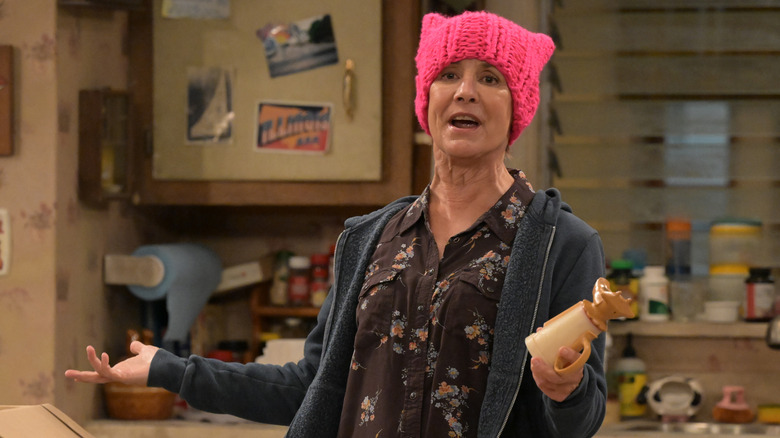 Temma Hankin/ABC
While Jackie's packing to move into Neville's, she comes across a treasure trove of old treats from past seasons of "Roseanne." This includes the pink hat she taunted Roseanne Conner (Roseanne Barr) with during Season 10 and copies of her self-published self-help book, "Learning from a Life Coach." But most importantly, she pulls a cow creamer out of the box. Fans will recognize it as the tabletop accessory that sat on the kitchen table during the original run of "Roseanne." Also worth pointing out is that it moos when it's tilted forward. Interestingly, the pitcher has not been seen since the series relaunched as "The Conners."
It turns out there's a good reason for that, as Jackie confesses to hiding the piece of kitchenware in her own stash of belongings just for the simple joy of watching her sister wander around the house in confusion while searching for the item. Jackie ends up taking the pitcher with her to her new home with Neville. That's one solid callback to its progenitor that will please fans who are miffed with the occasional bouts of discontinuity they've noted between "The Conners" and its mothership program.