The Unexpected Reason The Conners' Lecy Goranson Found It Difficult To Adjust To Her Role As Becky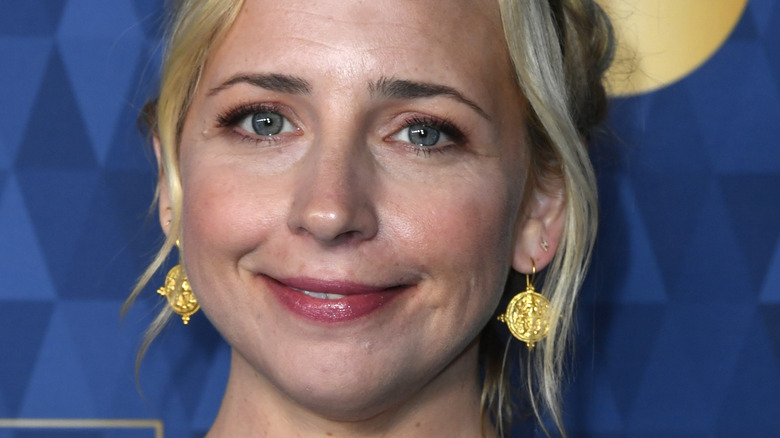 Frazer Harrison/Getty Images
Despite its controversial start after the cancellation of the "Roseanne" reboot, "The Conners" has been a solid performer for ABC. It was critically well-received when it debuted (via Rotten Tomatoes) and since then, has become one of the network's highest-rated sitcoms. "The Conners" follows the various members of the working-class Conner clan after the death of matriarch Roseanne (Roseanne Barr). Producers managed to bring back the breadth of the original cast to reprise their characters, including John Goodman, Laurie Metcalf, Lecy Goranson, Sara Gilbert, and Michael Fishman. 
The success of "The Conners" is not surprising, considering the loyal following its predecessor has to this day. "Roseanne" premiered in 1988 to critical praise, particularly in its portrayal of real-life working-class issues and how they affect blue-collar families. It's now considered one of the best television shows of all time by the likes of TV Guide. Yet, while realistically portraying these dramatic struggles, it was still a comedy at heart, managing to find the crass humor in everyday life.
With "The Conners" in its 5th season, we have watched the actors grow in their roles, especially the actors that played the Conner children in the first seasons of "Roseanne." Goranson, who plays eldest daughter Becky, had an interesting run on the show, leaving for college a few seasons into "Roseanne" and being replaced with actress Sarah Chalke. As it turns out for Goranson, there were certain emotional adjustments she had to make when she accepted the role.
Lecy Goranson found it difficult to leave her hometown of Evanston, Illinois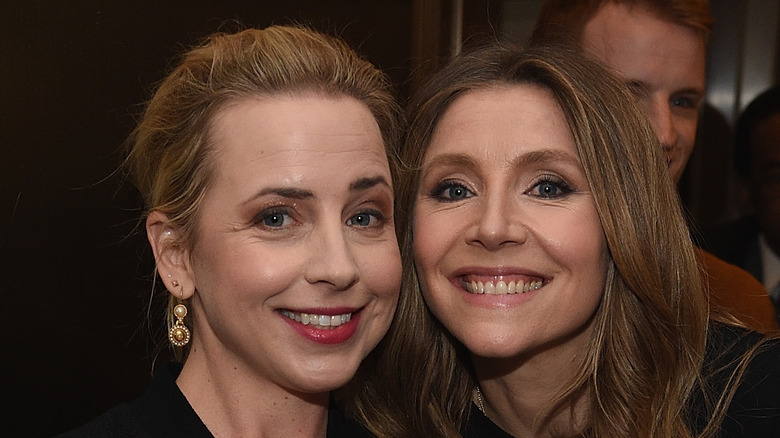 Dimitrios Kambouris/Getty Images
In an interview with WGN-News, a local news broadcast for the Chicago area, Lecy Goranson discussed her trajectory on "Roseanne" and "The Conners." Born just outside of Chicago in Evanston, Illinois, she talked about how hard it was to make the leap from her hometown to California, where the majority of the show was filmed in a studio.
"We call it 'Heavanston' for a reason," Goranson joked. "It's just absolutely a wonderful place to grow up. It was hard when I got the part ... I think most kids who get a TV show are really excited and said, 'Oh good this is my big break.' To me, it was a huge sacrifice leaving Evanston. I had such a strong community there."
Goranson revealed that even with the show filming in California, she managed to return to her hometown every year and still graduated from Evanston High School. Education and staying grounded were always important to Goranson, who also reflected on her decision to leave the show when she enrolled in Vassar College in New York. She told WGN-News, "I wanted to have a childhood experience, I wanted to be around my peers because I really hadn't been for years."
After being in New York for a while, it was finally "The Conners" that brought her back to Los Angeles in a big way. "I always thought there would have to be something big to bring me back ... and sure enough, the show is back," she said.