9-1-1 Achieved A Major Accomplishment For Fox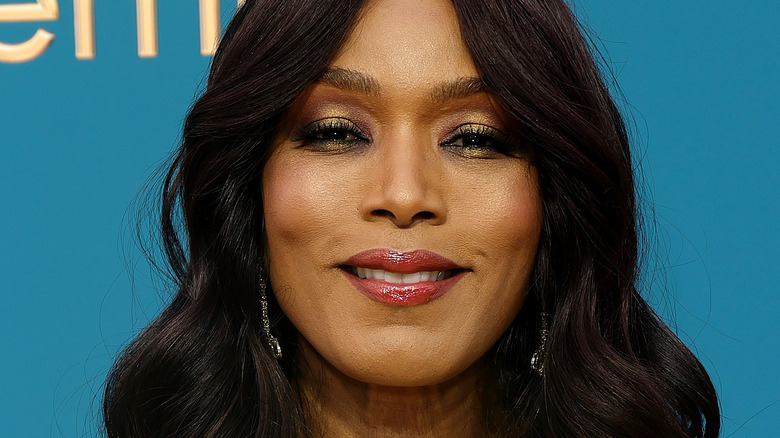 Momodu Mansaray/Getty Images
Regardless of how many pop up and stick around on the small screen, more and more police procedurals will continue to join the fray. "9-1-1" tossed its hat in the ring courtesy of creators Ryan Murphy, Brad Falchuk, and Tim Minear and soon attempted to separate itself from the pack. Instead of focusing on police officers alone, the series follows the professional and personal lives of all kinds of Los Angeles first responders, including paramedics, firefighters, and more. Despite having to contend with some stiff genre competition, it has done pretty well for itself over the years.
"9-1-1" premiered on Fox in January 2018 with a 10-episode debut season, and suffice to say, viewers made it known that they liked what they saw. In response, Season 2 came to fruition and arrived in September of that same year — this time with 18 episodes in tow for fans to enjoy. The 18-episode Season 3 followed suit in September 2019, though for Season 4, which came in January of 2021, the episode count dialed back a bit to just 14. Thankfully for those hoping for more "9-1-1," Season 5 returned to the 18-episode format when it reached the airwaves in September 2021 (via IMDb). Season 6 will do the same.
Season 6 of "9-1-1" began on September 19, 2022, and when it did, it set an incredible record for Fox.
The premiere of 9-1-1 Season 6 pulled in some record viewership numbers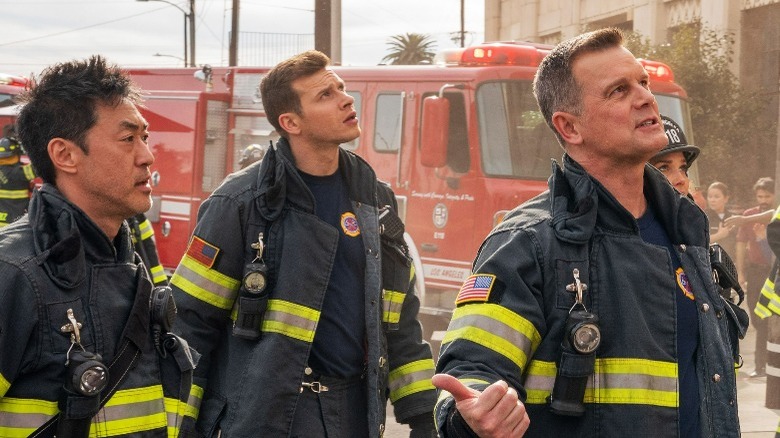 Fox
As noted by Variety, the Season 6 premiere of "9-1-1" brought with it a major accomplishment for the series at large. 4.8 million people tuned in to check out the new episode, titled "Let the Games Begin," on September 19, so aside from sports or news broadcasts, it was the most-watched entertainment title that evening. Better yet, the inaugural episode of Season 6 is now Fox's most-watched and most-streamed entertainment telecast since "9-1-1" Season 5 wrapped up in May 2022. That's an incredible achievement for the show, and it stands to reason that it means good things for those hoping for future seasons.
"Let the Games Begin" ushered in the latest batch of episodes in a big way. Athena ("American Horror Story" regular Angela Bassett) and Bobby Nash (Peter Krause) prepare for their overdue honeymoon, Maddie Buckley (Jennifer Love Hewitt) temporarily moves in with Howard "Chimney" Han (Kenneth Choi) and has to confront her true feelings for him, and to top it all off, Athena's father, Samuel Carter (Henry G. Sanders), suddenly drives through his house because of a stroke, as we learn in the following episode. All the while, it features plenty of scenes involving the characters doing what they do best as they serve the public in various ways.
"9-1-1" is still going strong six seasons in, so don't expect it to disappear from your television any time soon.