Why Christian Bale Claims His Hollywood Success Is Thanks To Leonardo DiCaprio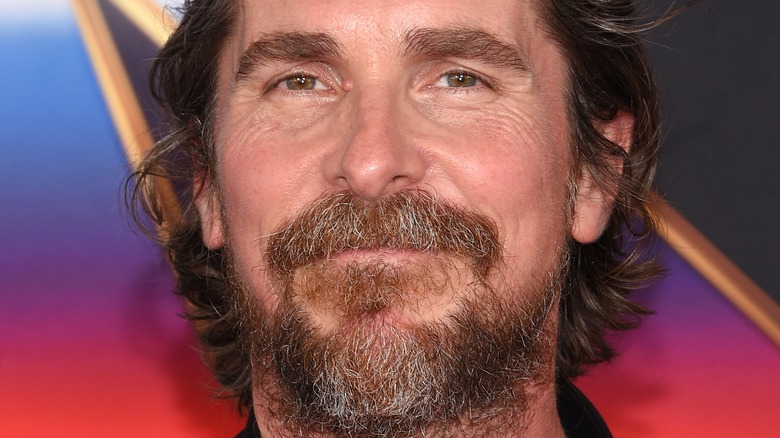 DFree/Shutterstock
Christian Bale is one of the most successful actors of our time. The bankable star has participated in such franchises as "The Terminator," "The Dark Knight," and "Thor" over the years. The four-time Oscar nominee and one-time winner, Bale has received many accolades for his deep and lived-in performances. Beyond live-action cinema, he has even lent his voice to a beloved Studio Ghibli film. Through all this, at the end of the day, Bale just loves to work on movies.
Similarly, Leonardo DiCaprio is a seven-time Oscar-nominated actor and producer. He finally won the best actor Oscar for his work in the 2015 film "The Revenant." The choosy actor often works with the biggest directors working in Hollywood today, such as Martin Scorcese, Clint Eastwood, and Quentin Tarantino, among others. Many of those directors he continues to work with over and over throughout his career.
His dedication to the craft has caused him to eat raw meat and sleep in the wild, among many worse things he has done for roles. He has even gone to the extreme of burying a film that he regretted filming it. Along with their similarities in accolades and in their dedication to acting, Christian Bale claims his success is thanks to Leonardo DiCaprio.
Christian Bale thanks Leonardo DiCaprio for passing on roles so he would be able to audition for them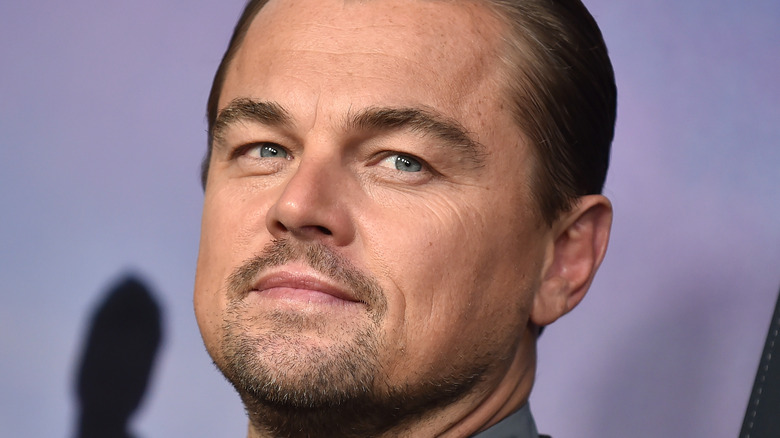 DFree/Shutterstock
Christian Bale claims his success is thanks to Leonardo DiCaprio because he has been able to audition for roles DiCaprio has turned down. The "Amsterdam" star jokingly said he was only able to audition for those roles only after DiCaprio passed on them. He told GQ, "Look, to this day, any role that anybody gets, it's only because he's passed on it beforehand. It doesn't matter what anyone tells you. It doesn't matter how friendly you are with the directors. All those people that I've worked with multiple times, they all offered every one of those roles to him first."
Bale goes on to elaborate that DiCaprio gets his pick of whatever project he wants to work on. Bale isn't mad about that fact, however, as he is a fan of the actor, saying DiCaprio is "phenomenal" and that he thinks DiCaprio performs "magnificently." There may be some friendly competition going on in Hollywood while seeking out coveted roles, but Bale is just happy to work on anything at all. He goes on to reiterate, "I would suspect that almost everybody of similar age to him in Hollywood owes their careers to him passing on whatever project it is."
Leonardo DiCaprio passed on American Psycho before Christian Bale landed the role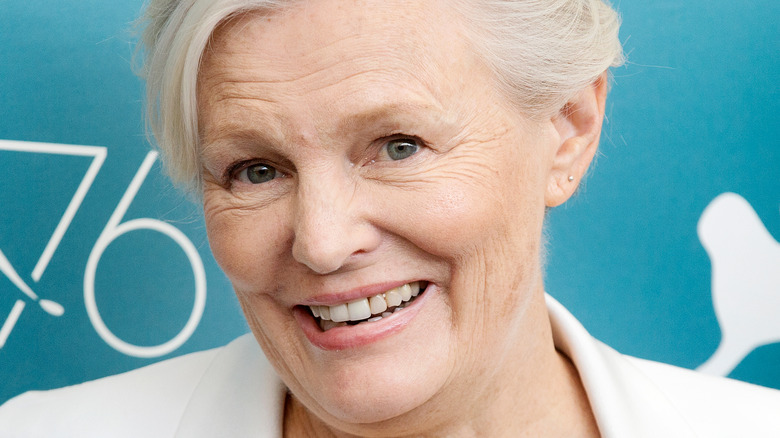 Andrea Raffin/Shutterstock
Christian Bale went on to launch his leading man career with 2000's "American Psycho" where he played the smooth but deadly Patrick Bateman. The film is one of the many roles that Leonardo DiCaprio has passed on, even though he was set to star in the movie when it was going to be directed by Oliver Stone before it ended up with its final director, Mary Harron. 
Director Harron told MovieMaker, "Obviously, I think DiCaprio's a great actor, but I thought he was wrong for it. I thought Christian was better for it, and I also thought, and I think my instinct was right on this, he carried enormous baggage because he had just come off Titanic and I thought you cannot take someone who has a worldwide fanbase of 15-year-old girls, 14-year-olds girls, and cast him as Patrick Bateman." The rest, as they say, is history. Bale went on to receive incredible reviews for his performance in the film that DiCaprio ultimately passed on. So, fans can see why Bale is thanking DiCaprio today.