Black Panther: Wakanda Forever Features A What If...? Star Pulling Double Duty
Jon Kopaloff/Getty Images
Marvel Studios released a new trailer for "Black Panther: Wakanda Forever" yesterday, and it took over the internet. The trailer gave eager fans a quick look at what to expect from the highly-anticipated sequel, and there's so much you may have missed.
Unless you live under a rock, you're familiar with "Black Panther" star Chadwick Boseman's tragic passing in 2020, and Marvel Studios had no plans to recast the role. Instead, "Wakanda Forever" will explain what exactly happened to the King as the characters mourn his death. The movie will show the outcome of T'Challa's decision to open the borders of Wakanda at the end of "Black Panther," including leaving them vulnerable to attack. That attack will come from Namor and the underwater city of Talocan, diverting from the character's comic book origin of Atlantis for a more Central American take.
"Wakanda Forever" features the return of many familiar faces. Letitia Wright is back as Shuri, Lupita Nyong'o as Nakia, Danai Gurira as Okoye, Winston Duke as M'Baku, Martin Freeman as Everett Ross, and Angela Bassett as Ramonda. It also features the MCU introduction for some major comic book characters. Dominique Thorne plays Riri Williams, and from the trailer, we see she builds her first Ironheart armor in the movie. The movie will also introduce Tenoch Huerta as Namor, Marvel's prototypical anti-hero and first mutant.
"Black Panther: Wakanda Forever" also features the live-action introduction of a "What If...?" actress.
Lake Bell makes the jump from MCU animation to live-action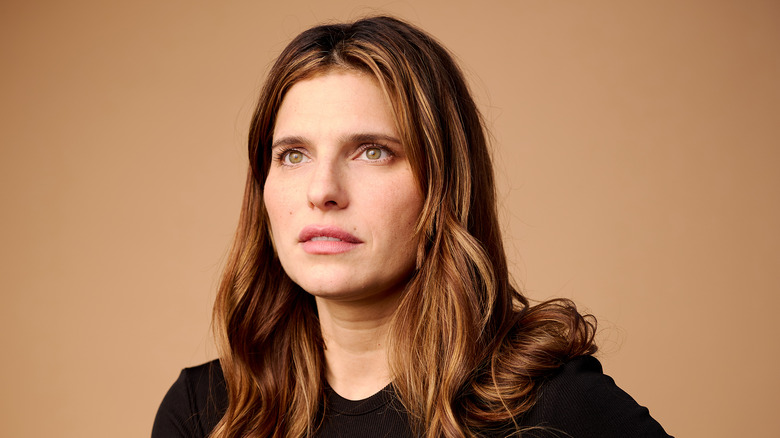 Emma Mcintyre/Getty Images
MCU fans may not recognize Lake Bell by her looks, but some may recognize her voice. Bell played Natasha Romanoff in the Disney+ series "What If...?" after Scarlett Johansson didn't reprise her role.
Bell's multiversal version of Black Widow played a significant role in the animated series, being one of the few recurring characters. She first appeared in Season 1, Episode 3, "What If... The World Lost Its Mightiest Heroes?" where she accidentally gives Tony Stark a lethal injection and gives Nick Fury a clue to the killer's identity before being killed herself. Another variant of Black Widow features in Season 1, Episode 8, "What If... Ultron Won?" where she works with Hawkeye in a post-apocalyptic world to stop Ultron. That same version of Natasha appears again in the Season 1 finale titled, "What If... the Watcher Broke His Oath?" She fights alongside the Guardians of the Multiverse, using a copy of Arnim Zola she and Hawkeye found to defeat Infinity Ultron. The mid-credits scene showed yet another version of Black Widow, this one helping Captain Carter discover the Hydra Stomper armor, setting up a potential return in Season 2.
Bell also recently lent her voice to another well-known comic book character, voicing Poison Ivy in DC's animated series "Harley Quinn."
The "Wakanda Forever" trailer confirms Lake Bell's casting in the sequel. Set photos leaked her casting in November of 2021, but Marvel Studios has not released any information regarding her role. In the trailer, eagle-eyed fans can catch a very quick glimpse of her on the oil rig that Namor's army is attacking, found around the 0:46 mark. Fans will have to wait until "Black Panther: Wakanda Forever" releases on November 11 to see who Bell is playing.