Who Did Judy Greer Play In The Big Bang Theory?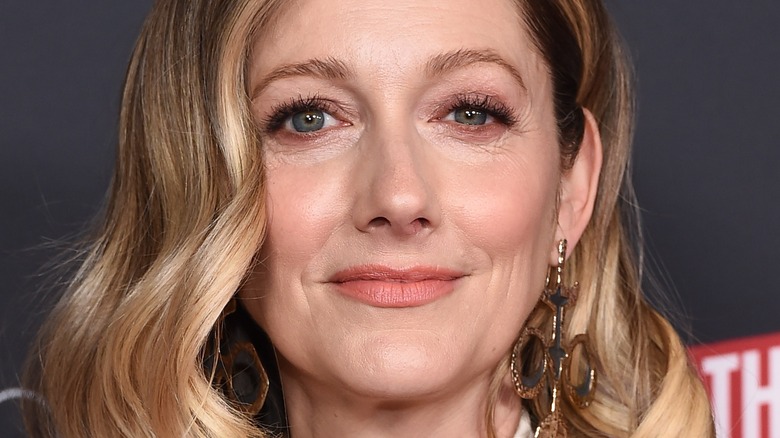 DFree/Shutterstock
We may receive a commission on purchases made from links.
Judy Greer may not be a name you recognize, but her face might be a little more familiar. Her first big role was as Fern Mayo in "Jawbreaker," she was Scott Lang's ex-wife in the "Ant-Man" movies, she was Karen in the recent "Halloween" movies, and you can see her now playing the role of Bree Marie Jensen on Hulu's original series "Reboot." 
If none of those sound familiar, you might at least remember her in her recurring role on "Arrested Development" as Kitty Sanchez with her recurring joke of lifting up her shirt and shouting "Say goodbye to these!" According to a Reddit AMA thread that Greer did in 2014, she often gets someone flashing her their chest at her in reference to her "Arrested Development" character about once a month, although most of the flashers are men. She's become so used to being known as "whatshername from that thing" that she titled her memoir "I Don't Know What You Know Me From: Confessions of a Co-Star."
Greer won a Screen Actors' Guild Award for her role as Julie Speer in the movie "The Descendants" with George Clooney and Shailene Woodley, something that she considers a great honor (via Collider). "The stupid thing actors always say about the Screen Actors' Guild Award is it's like the most biggest honor to be recognized by your peers," Greer explained. "And I will say, as dumb as that is and as much as you're yawning when you hear it on the red carpet, it's so true."
You may have gotten so used to seeing Judy Greer in a variety of roles in film and TV, you might have forgotten her appearance on "The Big Bang Theory."
She played Dr. Elizabeth Plimpton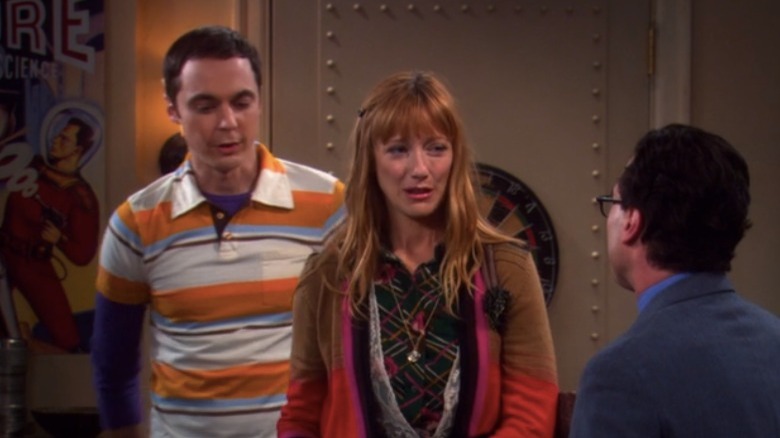 HBOMax/CBS
In the Season 3 episode of "The Big Bang Theory" called "The Plimpton Stimulation," Greer plays Dr. Elizabeth Plimpton, a fellow physicist who is considering coming to work at the same university as Sheldon and Leonard, so Sheldon invites her to stay with them instead of getting a hotel. Sheldon becomes angry, though, when Leonard sleeps with their houseguest. Dr. Plimpton clearly has sex on the brain, as later in the episode she tries to talk Raj, Howard, and Leonard into a foursome, but Raj kicks out the other two men so he can have her to himself.
The episode didn't make the hugest splash with fans, but a few people found it to be great. In a 2014 Reddit thread in the r/bigbangtheory subreddit asking everyone what their favorite episode is and why, u/Cy_Hawk wrote "Season 3, Episode 21: The Plimpton Stimulation because...Judy Greer." "The Plimpton Stimulation" has a rating of 8.1 on IMDB, which would be good for most shows, but is fairly average for Season 3 of "The Big Bang Theory." 
Thankfully, Greer has had a very prolific career and has plenty of other roles to be proud of, even if her appearance on "The Big Bang Theory" wasn't that popular.