Hellraiser Stars Goran Visnjic And Hiam Abbass On Their Characters' Twisted Dynamic - Exclusive Interview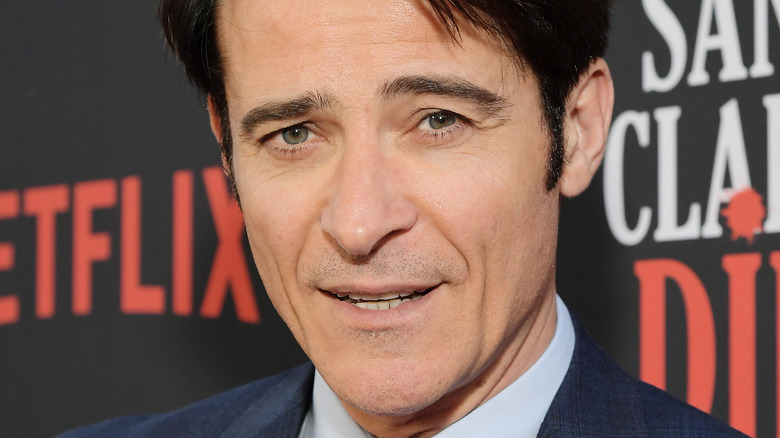 Charley Gallay/Getty Images
In the new movie "Hellraiser," a reimagining of the classic horror mythology first originated by author Clive Barker, a troubled young woman named Riley (Odessa A'zion) comes into possession of a puzzle box that fans of the longtime film series will recognize at once. The box opens a portal to the realm of the Cenobites, hideously deformed creatures who exist solely to inflict pain on others, from which they derive their own twisted pleasure.
What Riley doesn't know is that the box was once the property of Roland Voight (Goran Visnjic), a wealthy, depraved, and apparently dead art dealer. For Voight, the ancient box was the most prized addition to a collection of instruments of sadomasochism that he used on others, with the help of his lawyer, Serena Menaker (Hiam Abbass), who lured victims to his lair. What Riley doesn't know is that Voight is still manipulating events in order to once again unleash the Cenobites.
Croatian-born Goran Visnjic is perhaps best known to audiences for his breakthrough role as Dr. Luka Kovac on "ER," while his more recent TV credits include Netflix's "Santa Clarita Diet," Prime Video's "The Boys," and the CBS series "Extant." He's also appeared in films like "The Girl with the Dragon Tattoo" and "The Counselor." Meanwhile, Israeli-born Hiam Abbass can be seen now on the hit HBO series "Succession" as the wife of media mogul Logan Roy (Brian Cox) and has also shown up in "Blade Runner 2049," "Exodus: Gods and Kings," and many other projects.
Visnjic, a fan of the older "Hellraiser" movies, tells Looper in our exclusive interview that he was immediately interested in joining the franchise as soon as he saw the script: "I was like, 'I must be a part of it. This is going to be pretty cool.'"
Which Hellraiser movies have Goran Visnjic and Hiam Abbass seen?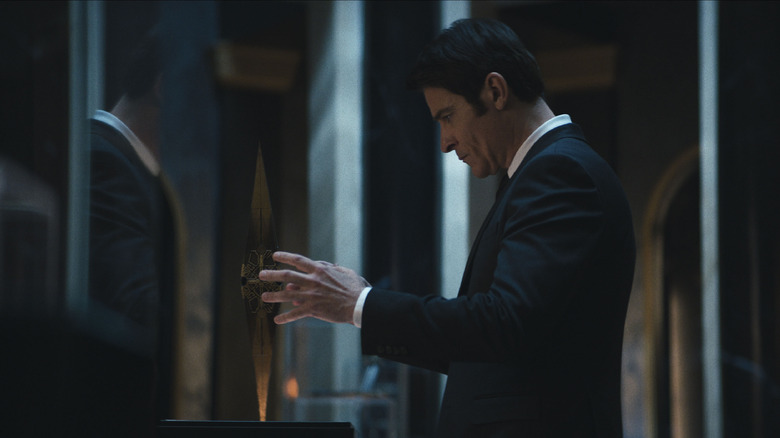 Hulu
Have either of you ever seen the original "Hellraiser," or any of the many sequels, before getting involved in this one?
Hiam Abbass: No, I'm sorry. I have not, and I did not, because I didn't want to, because I get very scared, and it really gets me. It gets me bad. When I was younger, I was more courageous, but not since a long time ago.
Totally understandable. Goran, you're the big fan, right?
Goran Visnjic: Yes. When I was a teenager, [I saw them] in my local video club, on VHS tapes still. The first one was already out in the theaters, so I missed that one. I hadn't seen it, but then my good friend and I, I think we saw them in a couple of days — there were four then, at that time.
I have to say, number four ["Hellraiser: Bloodline"], in my teenage mind, was my favorite. I'm a huge sci-fi fan. They built that space station, and there was also a lot of history involved in that one. That one was very operatic, and I loved it. It was the age of "Star Wars" and stuff, so that one was one of my favorites. When this one came across my desk, I was really interested to see what was going to be there. [With] the script, combined with David [Bruckner, director], I was like, "I must be a part of it. This is going to be pretty cool."
Their characters have a dark background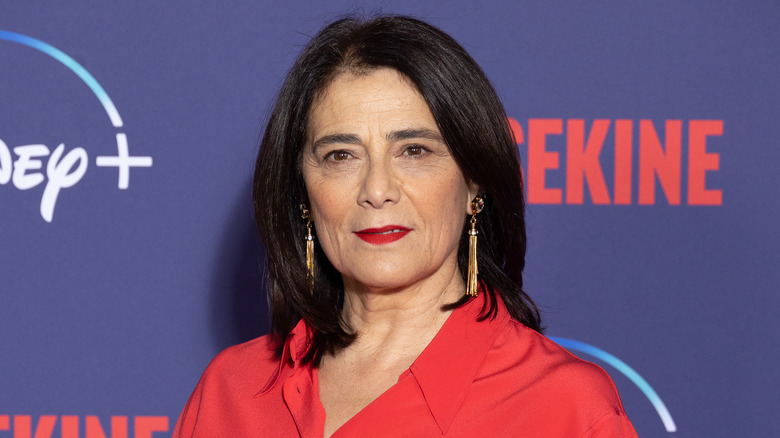 Marc Piasecki/Getty Images
Your characters have this very unsavory relationship. It's almost akin to Jeffrey Epstein and Ghislaine Maxwell. Hiam, your character provides victims for Goran's character. You do his dirty work. Is that how you saw her role in the story?
Abbass: Yeah, I did, because she wasn't very much aware of what he was doing ... She could have turned into something different, but that wasn't [the way it was written]. At the beginning when I read it, I was like, "Okay, so then what exactly was the relationship she had with this guy?"
It's something that the movie doesn't answer, necessarily, but David [and I] created our own backstory for it. Then, when she really realized his evil side, that greed-driven side of him, she decided to turn her back. Of course, after she has her journey of becoming sick, her past comes back to [haunt] her again.
Goran, this guy is very suave and wealthy, but there's this real undercurrent of depravity underneath.
Visnjic: Ultimately, this is a human story of ungratefulness, of somebody who is never happy, never satisfied, no matter how much he achieves, no matter how much he has, how much he owns, how much he experienced. He is looking for more, and more, and more, but in a really bad way. He wants to experience more, but instead of turning inwards, he's actually going outward, and suddenly he can't do any more and he feels frustrated, until he finds the box.
The box is offering this ultimate something, [and] he doesn't even know what it is. It's a typical story of going head-on into something [when] you don't know, what is it about? Then we see what happens to him. Then again, from that horrible situation, he is trying to do the same thing again. But this time, he thinks he's going to be smarter; he's going to be able to outsmart these Cenobites. We can't discuss what's happening in the end of the movie, but it's a pretty interesting ending.
"Hellraiser" premieres on Hulu on October 7.
This interview has been edited for clarity.