Vinessa Shaw Reacts To Allison's Exclusion From Hocus Pocus 2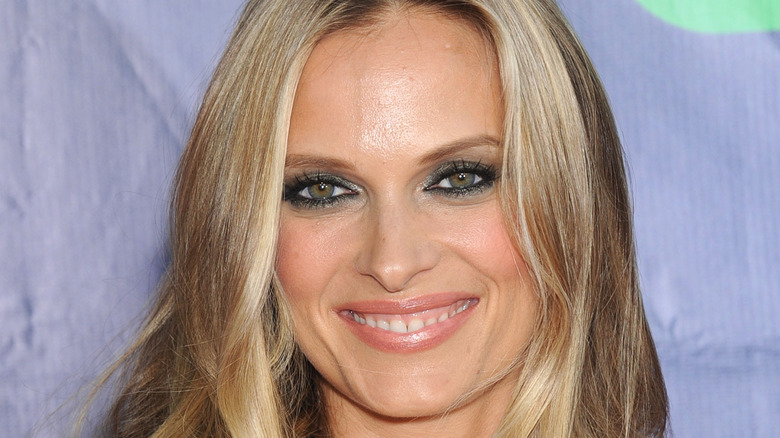 D Free/Shutterstock
In the original "Hocus Pocus" movie, Allison (Vinessa Shaw) played a major role. After she befriends Max Dennison (Omri Katz), a new boy at school, Allison goes out with him and his sister Dani (Thora Birch) on Halloween night. Hoping to impress Allison, Max lights the Black Flame Candle in the Sanderson house, which has been turned into a museum. This awakens the Sanderson sisters (Sarah Jessica Parker, Bette Midler, and Kathy Najimi), three witches who were executed in the town of Salem three hundred years ago. Allison, Max, and Dani must then team up with Thackery Binks (Sean Murray), a cursed boy in a cat's body, to defeat the witches before dawn in order to save Salem's children. Allison also happens to be Max's love interest. 
In short, she is an essential character in the plot of the original "Hocus Pocus." Her level-headedness and knowledge of the witches were needed in order for their mission to succeed. Without Allison, Max and Dani likely would not have survived. 
It's surprising, then, that Allison will not appear in "Hocus Pocus 2." According to Disney+, Max and Dani will not appear in "Hocus Pocus 2," either; apparently, the Sanderson sisters will be torturing a new set of townspeople. Specifically, it will be up to three high school students to stop them. In that sense, the sequel will likely repeat the basic plot of the first movie with new teenagers rather than extending the storylines of the original film's characters. This makes a certain amount of sense for the Sanderson sisters, who seem to prefer torturing children and teenagers more so than adults. Vinessa Shaw certainly had some thoughts about her former character's absence in the sequel. 
Vinessa Shaw would have loved to be in Hocus Pocus 2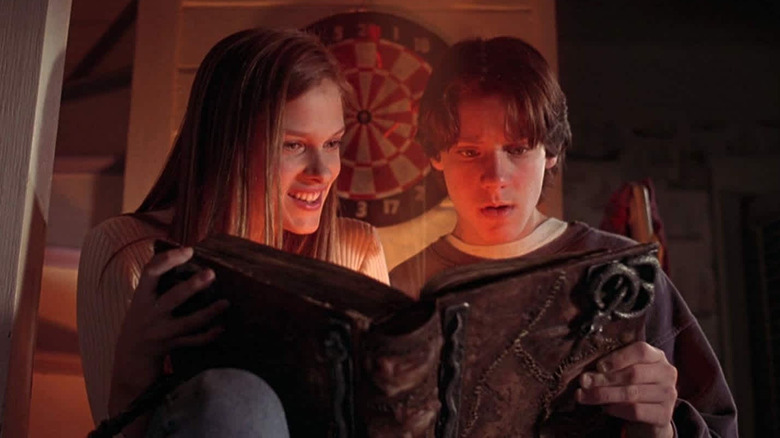 Disney
In an interview with Entertainment Tonight, Vinessa Shaw reflected on Allison's absence from "Hocus Pocus 2." When asked if she would appear in the movie, Shaw clarified that she would not, but that this was no decision of her own. She said, "I haven't heard anything. I know, it's so disappointing. I would love to do a sequel. It would be so much fun. I think there's just a different storyline." 
Of course, "Hocus Pocus 2" would not need to include the mortal characters from the original film in order to make sense as a sequel. Because the Sanderson sisters are dead, and only awaken every few decades or centuries when a virgin lights the Black Flame Candle, the living people who the witches torment would likely change each time. 
Still, Shaw questioned why all the characters could not return, including Allison. Most likely, there could have been some way to work her into the storyline without disrupting the plan too much. 
When asked what she thinks Allison would be up to these days, Shaw said, "I feel like she and Max are still together, but I think, you know, Allison's from Salem and he always wants to go to California, so, I think they did some sort of compromise. So I think maybe she's in Salem when the witches come back, you know, visiting her mom or something." 
Luckily for Shaw, there is always the possibility of a "Hocus Pocus 3," which Bette Midler said she would sign on for in a heartbeat. Perhaps Allison could return for the third film if it happens.