How The Late Supernatural Producer Kim Manners Inspired Jensen Ackles' Approach To The Winchesters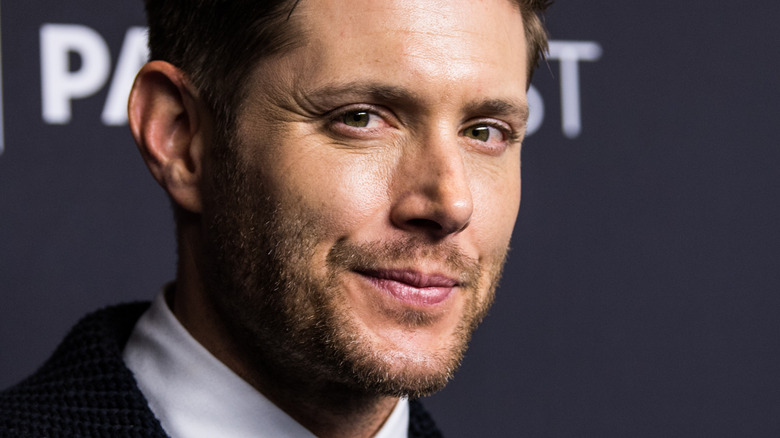 Emma Mcintyre/Getty Images
Executive producer Kim Manners' impact on the "Supernatural" set was larger than life — both before and after his tragic passing in 2009 (Variety). For four seasons, Manners created a fun set that allowed stars Jensen Ackles (Dean Winchester) and Jared Padalecki (Sam Winchester) to feel at home and give the best performances they could possibly offer. 
After Manners' passing, the "Supernatural" writers and cast would honor his memory by frequently using their boss' favorite one-liner: "Kick it in the a**." In addition to Ellen (Samantha Ferris) touting the quote right before her gut-wrenching death, the homage appears in some of the show's most hard-hitting moments. And though "Supernatural" has ended, Ackles and the creatives bringing the prequel series "The Winchesters" to The CW are still keeping Manners' legacy alive.  
Looper was invited to a presser for "The Winchesters," where executive producer Jensen Ackles discussed the lessons he learned on "Supernatural" that he applied to his work on "The Winchesters." Of course, the late Kim Manners inspired Ackles to cultivate a similar on-set dynamic to the one Manners created on "Supernatural."
Drawing from the Supernatural mothership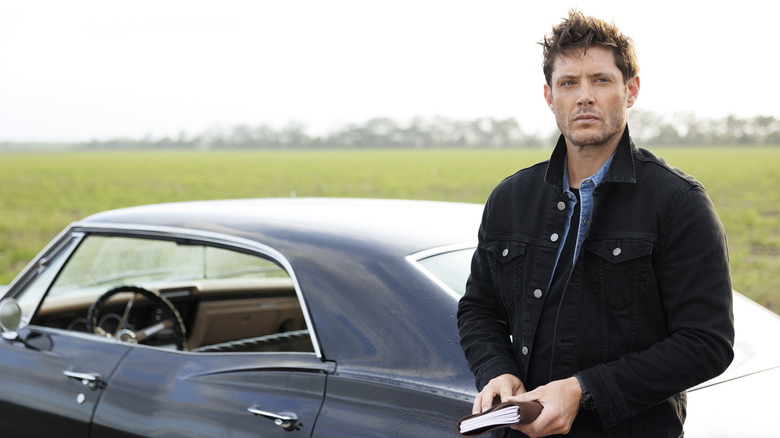 Matt Miller/The CW
On the way that "Supernatural" inspired Jensen Ackles' work as an executive producer, the actor said, "That's our mine — that's where we source a lot of inspiration. That's where we source a lot of doing things — not trying to recreate, but certainly, utilizing ..." Ackles trailed off, then added, "I'll give you an example. Robbie [Thompson], Danneel [Ackles], and I talked extensively about the atmosphere on set. Something that's very important to us [is] to have a fun, creative, exciting energy on set, where people are able to come in and to create."
Ackles compared it to his own time on the "Supernatural" set with Jared Padalecki. "And that was something that Jared and I did all the time was, we came in, and we laughed. I never laughed as much as I laughed when I was on that set," Ackles explained. "And there was a reason why we stuck around for 15 years, and it was because we truly enjoyed doing what we got to do. And you know, I often say that we don't have to do this, we get to do this, and it's something where there's no room for ego here."
Even after 15 years of "Supernatural" and kicking off a new in-universe show, Ackles is still so happy and grateful to be here — and who else would you want helming a spin-off? Ackles wants people to feel free on the set. "There's no putting up walls and walking on eggshells and making people feel uncomfortable. It's an all-inclusive, all-captivating type of situation where we want this to be a fun space to create a fun show."
Kick it in the a**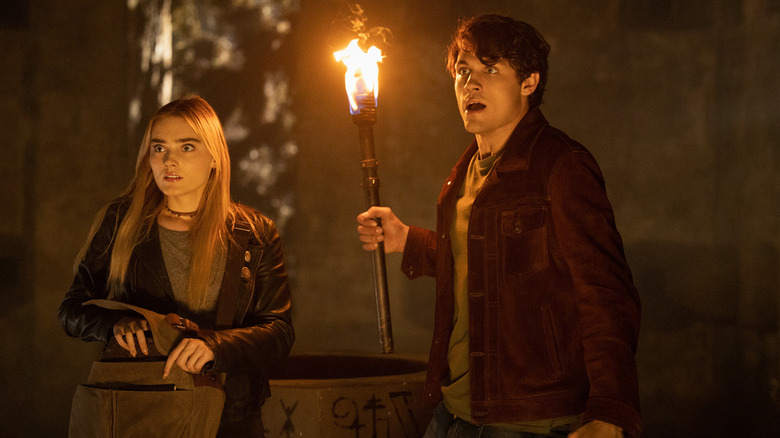 Matt Miller/The CW
Taking a page from Kim Manners' book, Jensen Ackles notes that first and foremost, he wants everyone to want to be there when filming. "If you're not having fun, Kim Manners kind of set that tone early on in 'Supernatural.' He said, 'Listen, if you're not enjoying your time on this set, we spend entirely too much time together to not enjoy it. So if you're not having fun, find something else to do,'" Ackles recalled. "And I feel like that was really important to us to set a tone on this set that was fun and exciting and that people enjoyed coming to work and playing in this sandbox."
Executive producer and writer Robbie Thompson agreed. "I think just to touch on that, too, something that we carried over from the mothership, John F. Showalter, who's our producing director and did more episodes of 'Supernatural' than I can count, and I can count pretty high, [...] he has really impressed upon us something that we did and again," Thompson added. "[It's] about having trust with your partners that are telling the story with you, which is our amazing cast, is to let them play a little bit."
You can't write natural chemistry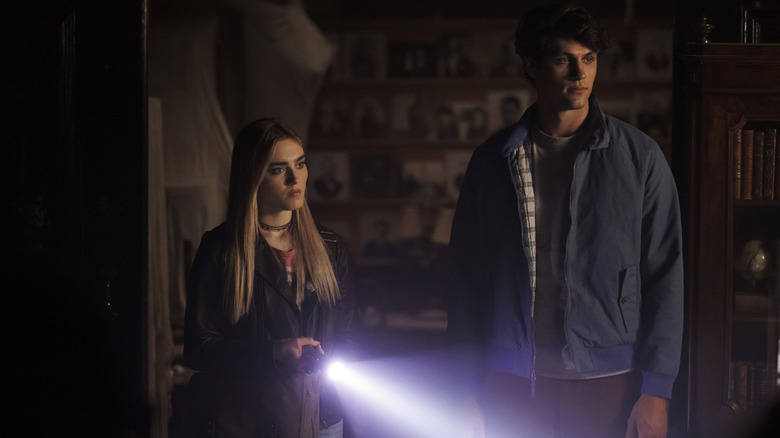 Matt Miller/The CW
Robbie Thompson and the other creatives on "Supernatural" were keen on letting Jensen Ackles and Jared Padalecki feel out their scenes. "We used to always say to our producing directors that would come in on Supernatural, 'Give the boys another take. See what happens.' And it always ended up in the [show]," Thompson recalled. "And it's something that we really wanted to ... it speaks to what Jensen's talking about [with] creating an environment where people can play."
It's not for nothing, either, because those scenes end up being some of Thompson's favorites. He said, "And I can tell you my favorite moment in every single episode comes from these people individually being alive in the scene, listening to one another, reacting to one another, and being present in a way that's really inspiring as a writer."
Thompson pointed out Meg Donnelly (Mary Campbell) and Drake Rodger (John Winchester) sharing a glance and laughing together and said, "Look. They're doing it right now. You guys. This is an organic ... this was not scripted." Ackles chimed in with, "You can't write that."
"The Winchesters" series premiere airs October 11 on The CW.