The Real Reason 60 Minutes' Spin-Off Series 60 Minutes+ Flopped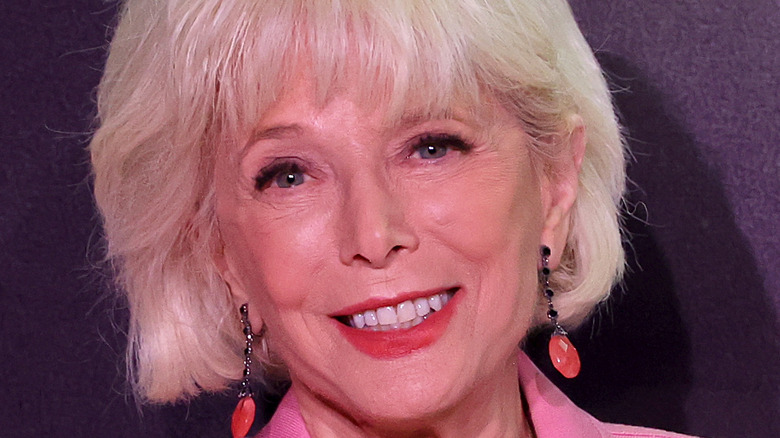 Cindy Ord/Getty Images
The CBS program "60 Minutes," more than five decades after debuting in 1968 (via History), is still one of the most respected television broadcasts in journalism. The series won Peabody Awards in 2008 and 2009, and has earned 4 Emmy Awards over the years (via National Press). "60 Minutes" has even done well in the ratings for the 2022-23 prime-time season (via Los Angeles Times).
It makes sense that CBS would want spin-offs of the successful series, but they haven't always worked as well as the original. There was "30 Minutes," a version of the show meant for young children, which lasted from 1978 to 1982 (via TV Guide). There was also "60 Minutes II," which aired on Wednesdays from 1999 to 2005 (via Variety).
The most recent new incarnation, "60 Minutes Plus," was meant to adapt the show's format to a younger audience watching on Paramount+. However, the new series didn't become a major success for the streaming service. Here's what happened.
60 Minutes+ didn't have enough viewers
Paramount+ didn't offer any specific reason for why it axed "60 Minutes Plus" in early 2022, after only making one season of the show on the streaming service (via Variety). However, as Deadline pointed out, "Such programming is ... traditionally more expensive to produce."
Despite its pedigree of reporters and journalists, including Pulitzer Prize winner Wesley Lowery (via Variety), the company must have decided it wasn't worth making more episodes. One Variety article seems to confirm that the show indeed "did not find the audience traction that Paramount+ executives desired." 
However, Variety revealed that "60 Minutes" will have a new life on a digital platform, but this time as a full-on streaming channel. Pluto TV, also owned by Paramount, will host the channel, which will feature years of reports, interviews, and more from the show's decades of programming. The show's executive producer Bill Owens praised this move, saying, "The channel will allow us to share our broadcast and historic archive with the wider world." Regardless of whether it's on the CBS network or within the archives featured on Pluto TV, the legacy of "60 Minutes" will always endure for curious television viewers.