The Real Reason We Never Saw Henry Selick's The Shadow King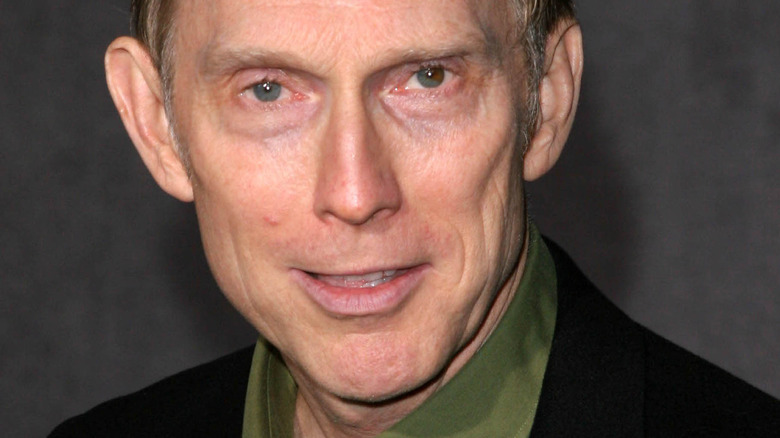 s_bukley/Shutterstock
You may not immediately recognize the name Henry Selick, but you certainly know his work. For nearly 30 years, Selick has been revolutionizing the art form of stop motion animation with his directorial efforts including his collaborations with producer Tim Burton on "The Nightmare Before Christmas" and "James and the Giant Peach," the zany live-action-animation hybrid "Monkeybone," and LAIKA's first feature film, "Coraline." He has also collaborated with director Wes Anderson to lead the animation process in such films as "The Life Aquatic with Steve Zissou" and "Fantastic Mr. Fox." We all have Selick to thank for bringing stop motion from the days of Ray Harryhausen into the modern age by utilizing advances in filmmaking that have become commonplace in the entertainment world, allowing for more rich and complex stories to be told. 
Fans of the Oscar-nominated director will be able to experience his special brand of stop motion magic once again with the upcoming Netflix film "Wendell and Wild." Co-written and produced by Jordan Peele, the film will follow two demon brothers (voiced by Peele and Keegan-Michael Key) as they try getting a young girl (Lyric Ross) to summon them to the land of the living. The film will act as Selick's grand return after 13 years, with his last film being 2009's "Coraline." As can be imagined, a lot has happened with the director during that time, including "The Shadow King" — an equally ambitious film that will never see the light of day due to its chaotic production. 
Studio interference complicated The Shadow King's production
Following "Coraline," Henry Selick would work alongside Pixar Animation Studios to develop a number of stop-motion films (via Variety). Selick would open a new production company called Cinderbiter Studios, which centered around family-friendly horror. One of these ideas would have been "The Shadow King," a fantasy that tells the story of a young boy whose strange, elongated fingers create living hand shadows that fight in a war against a ravenous shadow monster. The film would be greenlit and production went underway. 
It wouldn't be long until Pixar got its own spindly fingers into the process. John Lasseter, then the head of Pixar, made numerous requests to the production that complicated its scheduling and ultimately expanded its budget. "If he just left us alone, they would've had a really good movie for the budget," Selick said in an interview with Entertainment Weekly. "That's just not the way he worked back then." 
As a result of this, and likely the underperformance of Tim Burton's 2012 stop-motion family horror film, "Frankenweenie," Disney pulled the plug on "The Shadow King" in 2012. Today, all that survives from the movie are five minutes of completed footage and various animation tests. 
Selick, who currently owns the rights to the project, would still love to see the film revived someday, as he told Collider. His newest film, "Wendell and Wild," releases in theaters on October 21 and on Netflix on October 28.