Whatever Happened To Norma Kuhling After She Left Chicago Med?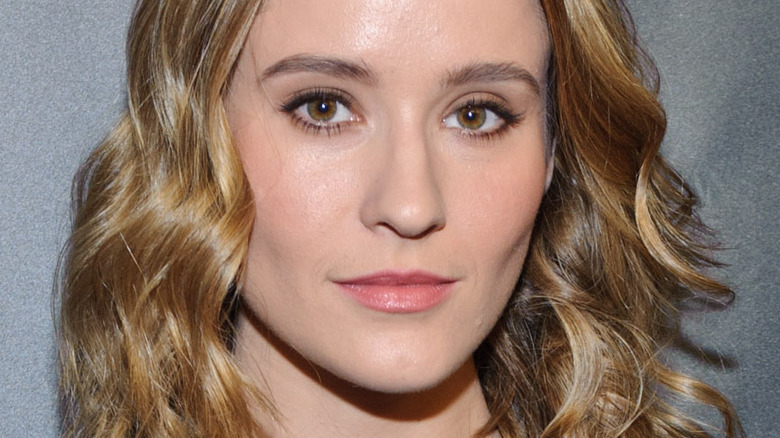 Timothy Hiatt/Getty Images
As the third series in Dick Wolf's "One Chicago" franchise, "Chicago Med" airs Wednesday evenings on NBC alongside the more senior franchise installments "Chicago P.D." and "Chicago Fire." Currently in its eighth season, "Chicago Med" follows the lives of individuals working in the Gaffney Chicago Medical Center's emergency department. Like other medical dramas of its kind, from "ER" to "Grey's Anatomy," it focuses on medical professionals saving individuals while navigating their own lives and relationships. The show has performed solidly for NBC, bringing in 6.6 million viewers for its most recent season premiere (via Variety).
Yet, an undeniable part of the DNA of a long-running show like "Chicago Med" is a rotating ensemble that allows some cast members to leave while new characters join the established series. A handful of actors have remained with the show for all eight seasons, including Nick Gehlfuss, S. Epatha Merkerson, Oliver Platt, Brian Tee, and Marlyne Barrett. Others have left or joined the show after the first few seasons had already aired.
One such actor is Norma Kuhling, who portrayed a cardiothoracic surgeon and the worst character in "Chicago Med," Ava Bekker. She appeared on the show from its second through its fifth season, when she left after her character committed suicide. Dr. Ava Bekker and her exit from the show were controversial among fans, having taken her own life after being repeatedly rejected by former boyfriend Dr. Connor Rhodes (Colin Donnell), with whom she developed an unhealthy obsession. Yet, fans of Ava and Kuhling might be interested in what happened to the actress after she left "Chicago Med."
Norma Kuhling has been acting in short films and TV guest roles since exiting Chicago Med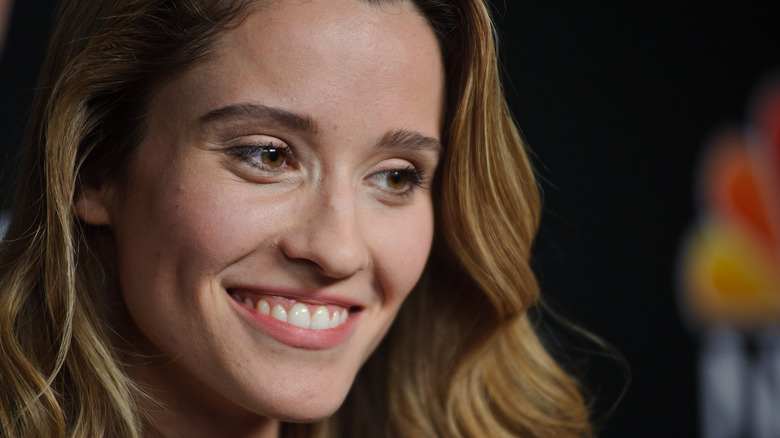 Timothy Hiatt/Getty Images
Since departing the "One Chicago" universe, Norma Kuhling has worked steadily on a few projects (via IMDb). In 2019, she starred in the critically acclaimed drama "Fourteen," turning in a solid co-lead performance alongside Tallie Medel. Portraying two friends navigating life in their twenties, Medel plays the more stable of the two as she struggles to help Kuhling's character overcome her various dysfunctions. It was a creative partnership they were happy with, for Kuhling and Medel would later appear in a futuristic science fiction short film together called "Death Valley." Kuhling also starred as a co-lead in another short film titled "Lullaby to Love," about two former lovers who met again after several years.
But Kuhling's biggest acting job since leaving "Chicago Med" has been her recurring role as Nora Fowler on CBS' "S.W.A.T." Fowler is the team's new Tactical Emergency Medical Support Officer, joining Sergeant Daniel "Hondo" Harrelson's (Shemar Moore) squad, with whom she initially clashes. Having joined the squad after the death of a colleague, Fowler faces some hostility from Hondo before she demonstrates her contributions. It's unknown whether Kuhling will reappear in the upcoming season of "S.W.A.T.," which fans wonder if is based on a true story.
When she left "Chicago Med," Kuhling never specified a reason for her exit, only expressing her gratitude to the cast and crew for her time on the show through her Instagram. However, Deadline alleged it was due to "creative reasons related to the characters' story evolution."
If you or anyone you know is having suicidal thoughts, please call the National Suicide Prevention Lifeline​ at​ 1-800-273-TALK (8255)​.