Abigail Hawk Says This Is The Biggest Challenge Of Playing Detective Baker On Blue Bloods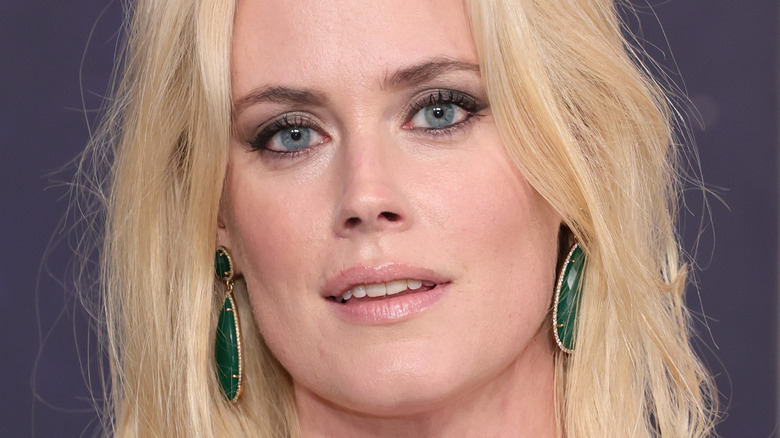 Jamie Mccarthy/Getty Images
As a child, long before "Blue Bloods," Abigail Hawk made her on-screen debut on the television series "Reality Check." More than a decade passed before her next acting gig: an uncredited role as a protestor and flower girl in the musical "Across the Universe." Just three years later, however, the actor landed the part she's best known for: Detective Abigail Baker, the primary aide to New York City Police Commissioner Frank Reagan (Tom Selleck) on "Blue Bloods."
If a character wants to approach Frank, they have to go through Baker first. It's a meaty, important role, but there hadn't been a lot of character development done when Hawk first read for the part (via Starry Constellation Magazine). "Originally, she did not have a last name," Hawk explained in 2021. "She did not have an age. She did not even have a gender. She did not have a race. She did not have an anything."
After her first few episodes of portraying the character, Selleck suggested the name be changed to Abigail because he thought the original name, Melissa, was too bland, Hawk revealed. However, the lack of character development wasn't Hawk's biggest problem when it comes to playing the New York detective.
Baker's intelligence and life experience challenge Hawk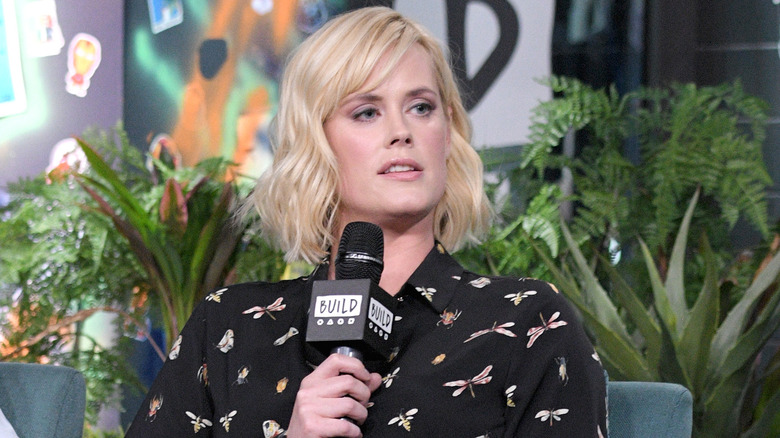 Gary Gershoff/Getty Images
Abigail Hawk admits that Baker's age and life experiences are the toughest tests she faces when approaching her character. "Baker is about five years older than I am," Hawk said during her interview with Starry Constellation Magazine. "So that's a challenge to project – how would she respond having five more years of life under her belt. And she's obviously way smarter than I am. So, that's something that consistently challenges me."
However, on the flip side of the coin, Hawk also gets a lot of enjoyment out of Baker being ahead of the game. "The thing that I love about her is that she's just so capable of reading the room and reading people," Hawk said. "Tom [Selleck] calls Baker ... Frank's Radar from 'MASH.'" However, Baker reminds the actor of a different television character: "She's like Penny from 'Inspector Gadget.['] I've always looked at her like that."
Complicated or not, Hawk would also like to explore Baker's personal relationships more on the show because she knows the detective's demanding job must take a toll on her family life. Whatever obstacles lie ahead for Detective Abigal Baker on "Blue Bloods," Hawk is ready to face the challenge.