The Transformation Of Abigail Hawk From Childhood To Blue Bloods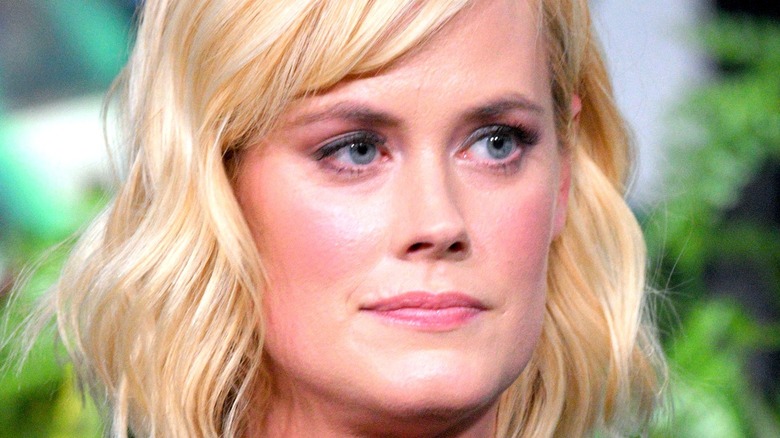 Gary Gershoff/Getty Images
Actress Abigail Hawk has portrayed NYPD Detective Abigail Baker on the popular CBS series "Blue Bloods" for 11 seasons, cementing her place as a series regular and fan-favorite character on the TV show about a multi-generational family of law enforcement officers based in New York City. Although she's not a member of the Reagan family, Detective Baker is like a daughter to Frank Reagan (played by Tom Selleck), serving as the police commissioner's personal aide and right-hand woman. 
"Blue Bloods" isn't Hawk's first rodeo. She has also landed numerous roles in television and film throughout the years, starting her career as a teenager in the Atlanta-produced TV series "Reality Check." While the private actress has done a good job of keeping her personal details out of the spotlight, it's easy to see how far she's come as a performer when looking back on her various roles and career, which spans three decades.
Her first role was opposite Ryan Seacrest
In a video interview with The Actor's Audience, Abigail Hawk revealed that she wanted to be an actress from a young age, often mimicking commercials and movies for her parents. When she was 6, she was cast in a local production of "The Sound of Music" as Gretl, the youngest member of the Von Trapp family. "That was it," she said, admitting she was hooked on acting. Even though she also wanted to be a marine biologist as a child, she knew she would probably pursue a career in theater arts. "I went to college at The University of Maryland and majored in theater performance." 
At 12 years old, she landed her first major role in her hometown of Atlanta — playing Sam on a local TV production for children entitled "Reality Check," which co-starred a then-unknown Ryan Seacrest. "He probably doesn't even remember me," Hawk said. "I was 12. He was 19, and he had the most perfect Zach Morris — "Saved by the Bell" — hair. I totally idolized him. He was also from Atlanta, like I was."  
"Reality Check" only lasted 13 episodes. After college, Hawk returned to acting, landing guest roles on TV shows such as "Law and Order: Special Victims Unit," according to her IMDb profile.
She's starred in numerous TV movies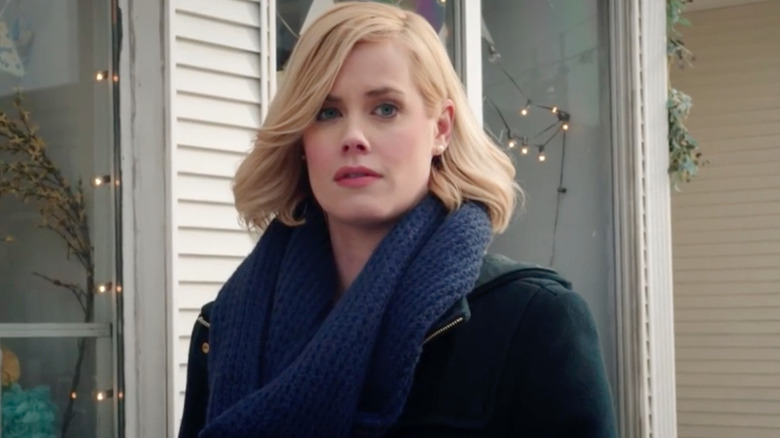 Ion
In 2011, Abigail Hawk landed the role for which she'd become most well-known — playing Detective Baker on "Blue Bloods" — but she also created roles in several movies, too. In the 2016 independent film "Almost Paris," she played Ellie, the love interest of a former banker who returns to his hometown after losing his job and home. She also won the lead role in a TV movie, "A Christmas in Vermont," which also starred Chevy Chase and Morgan Fairchild. She also took on a guest spot in the final season of the web series "Bromance," playing a television producer in a story about three friends who try to gain fame after years of playing extras in film and TV. 
In addition to "Blue Bloods," the actress has several completed projects listed on her IMDb profile, which means fans can expect to see more of her soon. Next up appears to be a TV mini-series entitled "Distemper," in which Hawk plays a female doctor. In the meantime, "Blue Bloods" airs at 10 p.m. Eastern on CBS.