Deadliest Catch Captain Elliot Neese Had One Big Complaint About Being On TV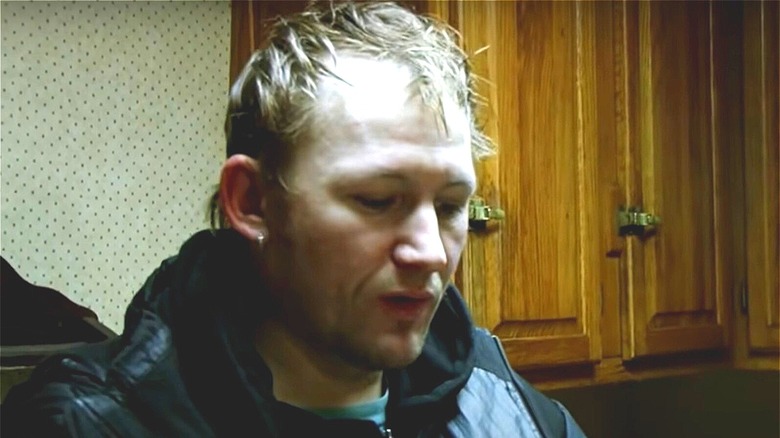 Discovery
When you've aired over 300 episodes of a reality series like Discovery's "Deadliest Catch," there's a guarantee you'll experience some cast turnover. Fans have seen a perpetual changing of deckhands over the more than 17-year run of this hit show. However, when it comes to the captain's chair, these brave leaders who point the way across the Bering Sea enjoy much more job security. Of course, when featured weekly on a show like "Deadliest Catch," an already high-stress gig becomes much more scrutinized.
For over 18 seasons, "Deadliest Catch" fans have come to know several larger-than-life crab boat captains, all of them not only focused on reaching their crab quota but also on keeping the crew alive. Whether it's affection or hatred, many loyal viewers have developed certain couch-to-TV bonds with these captains. A true loss may be felt if one of these main characters exits the show or even tragically passes away, like Captain Phil Harris of the Cornelia Marie.
Much like the loss of a main character, the addition of a new one can be a big adjustment for not only the crew but also for viewers at home. For example, when fans were introduced to Elliott Neese at the beginning of Season 7, plenty were unsure how this young go-getter would handle all the stresses that come along with being a crab boat captain. That's because it's one thing to suddenly become responsible for multiple lives, but it's another thing to have this pressure played out on television.
Elliot Neese did not like being the show's villain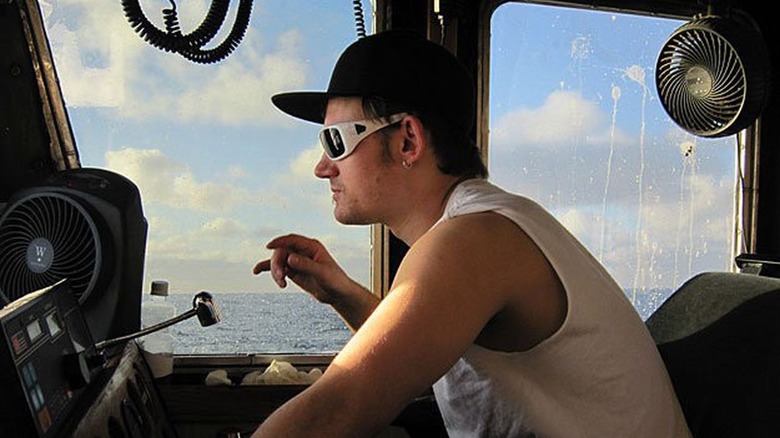 Discovery
When the seventh season of "Deadliest Catch" premiered with its first episode ("New Blood), fans of the show were introduced to Elliott Neese, a 29-year-old captain of the vessel, Ramblin Rose. Neese, who was relatively young compared to other captains, had plenty to worry about. Not only was he expected to find success trapped in his soaking giant crab pots, but also to keep the crew safe. However, another major concern for Neese, he explained, was how he was being portrayed on the popular TV reality series.
When asked if he enjoyed suddenly being featured on TV, Neese told GamerLive that he had an issue with how the editors of the Discovery show made him seem less competent in the job than he actually was. "I'd like them to show me in a little better light," Neese reveals. " He goes on to give an example of when, despite only catching slightly less crab and not enduring any costly mechanical issues on his boat, he was still portrayed as less successful than another vessel. "In all reality, I actually grossed more money than the Seabrook even made."
Although clearly not thrilled about it, Neese has a logical reason why the editors probably altered the footage to portray him in a negative light. "I don't really like that, I guess every show needs a villain, that's me for the time being." And as fans know, a villain-type is just how Elliott Neese was portrayed during his run on "Deadliest Catch," which ended after Season 11. The jury is still out, however, whether that negative light was true or manipulated in the editing room.