How Zoe Perry Feels About Playing A Younger Version Of Her Real Mother On Young Sheldon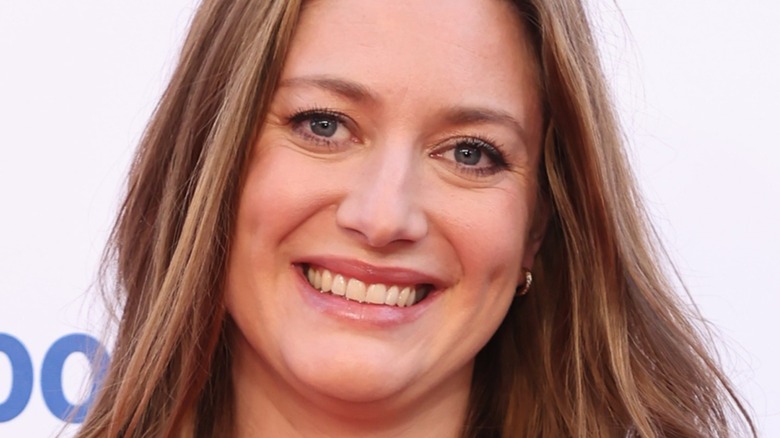 Amy Sussman/Getty Images
"Young Sheldon" isn't the first time Zoe Perry has played a younger version of a character played by her mother, Laurie Metcalf. That honor belongs to "Roseanne," on which Perry played a younger Jackie for 1992's "Halloween IV" and 1995's "All About Rosey." As she explained on the podcast "15 Minutes with Chuck," her parents both started in theater, so she grew up surrounded by actors, and although she was too shy as a teenager to believe that she would ever pursue the same career path as her parents, she ended up getting into it at college as a way to find friends.
While Perry certainly built her own career, she also wasn't afraid to use familial connections to give herself a leg up. One of her breakout roles was a nine-episode arc as Samantha Ruland on "Scandal," which also starred her father, Jeff Perry. But Perry really followed in her mother's footsteps when she took on the role of Mary Cooper on "Young Sheldon," a character played by Metcalf on "The Big Bang Theory." Perry is frequently asked what it's like to play a role originated by her mother, and she's had some very interesting comments on the subject.
It was her mom's idea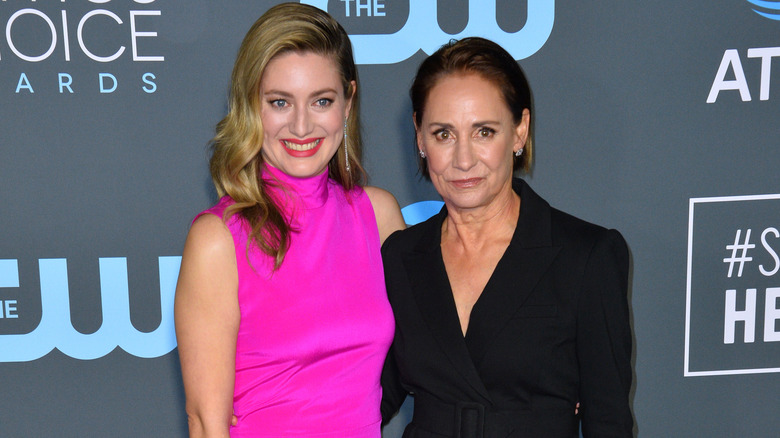 Featureflash Photo Agency/Shutterstock
As Zoe Perry told The Hollywood Reporter in 2017, her mother was the one who suggested she audition for the role. And when she was asked if she thought being the daughter of the actor who originated this role helped her land the part, Perry was willing to admit that it did. "I don't think there's any way to negate that because, why would you? We have lots of similarities when it comes to our voices and mannerisms, and I'm lucky that I have that at my disposal — not only for this part, but in general," she said. "She's been really supportive through the whole thing and I feel lucky that I get to share this with her in that way."
In a 2017 interview with People, Laurie Metcalf explained that, even though she and ex-husband Jeff Perry let their daughter play a younger version of Metcalf's character Jackie on a couple of episodes of "Roseanne," they agreed to not let her start an acting career until she became an adult. However, once Perry did end up going into acting, Metcalf couldn't have been prouder. "It's been stressful for me because I never knew if she had that thick of a skin," Metcalf said. "But I've enjoyed watching her ride so far."