The CSI Crossover Episode George Eads Hoped For All Along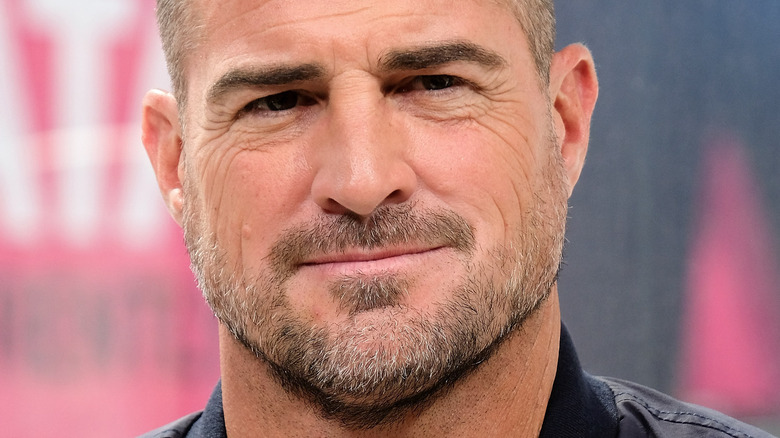 D Dipasupil/Getty Images
Today, film and TV franchises are anything but passé, and you're as likely to stumble across a crossover event as you are to find an interview featuring The Rock and Kevin Hart posted on YouTube. The Marvel Cinematic Universe made franchises fashionable, but the "Crime Scene Investigation" slate of shows comprises a vast family of programs existing in its own television universe. And they've been at it even longer than the MCU.
"CSI" took advantage of its very first crossover event when "CSI: Miami" made its debut: The original series' Season 2 episode "Cross-Jurisdictions" also served as the backdoor pilot for "CSI: Miami." Actor George Eads portrayed the character of Nick Stokes for 16 seasons on the original "CSI" series, and his character worked for the CSI team in Las Vegas. During his tenure, the no-nonsense, emotional Stokes showed up in several crossover episodes, including "The Lost Girls," "In Vino Veritas," and "Kitty," but one of the actor's most unusual appearances happened outside the franchise.
Yes, the "CSI" drama even teamed up with the sitcom "Two and a Half Men" for the crossover episodes "Fish in a Drawer" and "Two and a Half Deaths," so anything is possible when it comes to storytelling across shows and even genres. But do you know which TV series outside the "CSI" universe Eads really wanted to do a crossover event with?
Eads hoped for a crossover between CSI and Blue Bloods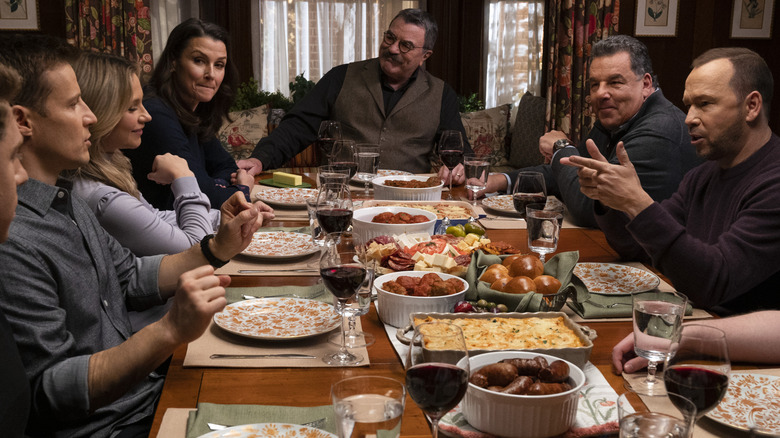 John Paul Filo/CBS
George Eads envisioned a "Blue Bloods" team-up with his character and the original "CSI" cast, and it wasn't that farfetched an idea. Yes, the pairing of the crime drama with "Two and a Half Men" might have been right out of left field, but "Crime Scene Investigation" also dipped its toes into other pools outside the franchise. One such example was the two-hour event in which the franchise teamed up with "Without a Trace," in the "CSI" episode "Who and What" and the "Without a Trace" installment titled "Where and Why."
Undoubtedly, a crossover with "Blue Bloods" would have been compelling television, and Eads was down for working with the show's lead. "Tom Selleck is the coolest guy and the most fun to work with," Eads said during an interview filmed for a "You Ask, They Tell" behind-the-scenes segment for CBS.
"He has a way of bringing out the best, so how about a 'Blue Bloods' [crossover]," Eads continued. He suggested his Nick Stokes character would handle the forensics, and the Reagan family could handle the dirty work out on the streets. Eads' concept for the crossover is as such because he insisted Stokes is a little too old to be running around in the field anymore. Can you imagine the fun to be had when the emotional Stokes sat down to have dinner with the Reagans?