How Iain Armitage Behaves On Young Sheldon, According To Wallace Shawn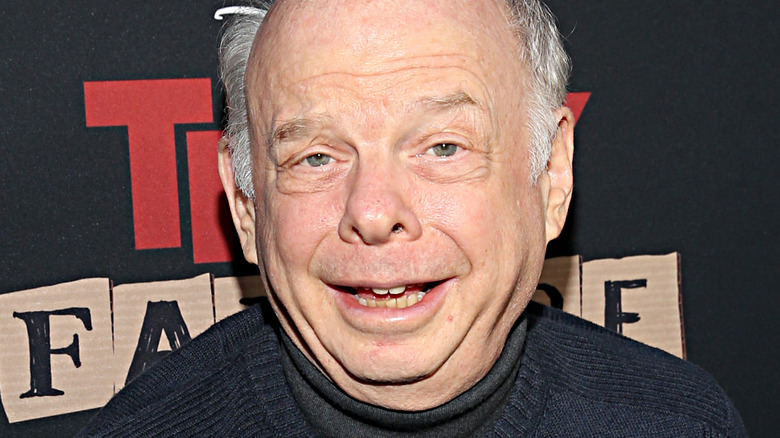 Jesse Grant/Getty Images
As "The Big Bang Theory" increased in popularity throughout the late 2000s and early 2010s, a handful of its characters reached an especially prominent level of mainstream fame. However, none could compare to Jim Parsons' Sheldon Cooper, who became a pop culture icon in short order. Naturally, that made him the perfect candidate to receive his own spin-off as "Big Bang Theory" neared the end of its television run. Titled "Young Sheldon," the series would debut in 2017 and shed some light on Sheldon's Medford, Texas upbringing, giving context to his many quirks as an adult.
Unsurprisingly, Jim Parsons didn't take on the role of Sheldon for "Young Sheldon," seeing as the show is all about the character's childhood. It wasn't an easy decision, but eventually, the powers that be chose Iain Armitage (a standout star on this television program) to bring the adolescent Sheldon to life on the small screen. Considering that "Young Sheldon" has extended to multiple seasons and shows little sign of slowing down, it goes without saying that Armitage has impressed audiences and behind-the-scenes personnel alike in the role. In fact, there are more than a few positive stories about him floating around the internet.
Even the great Wallace Shawn — who plays fan-favorite side character Dr. John Sturgis — once commented on Iain Armitage's behavior on the set of "Young Sheldon," and he had only nice things to say.
According to Shawn, Armitage is a pleasure to work with on Young Sheldon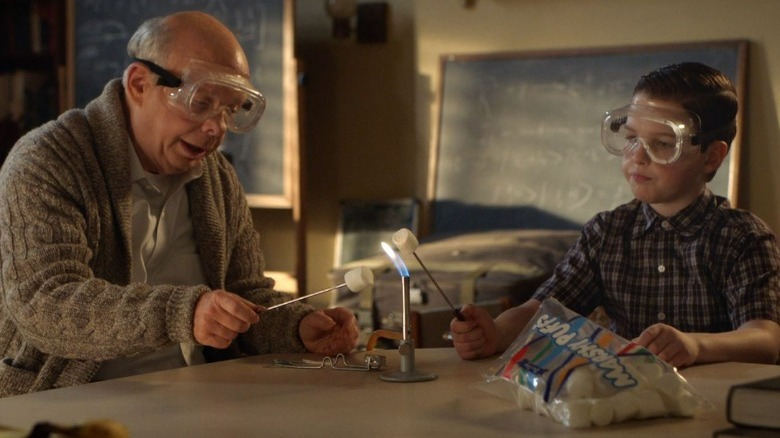 CBS
In 2019, Wallace Shawn spoke to Vulture about his experience on "Young Sheldon" so far. He also touched on his time working alongside Iain Armitage and what the up-and-coming actor is like when the cameras aren't rolling. "I can only say I adore working with him, and I'm thrilled when I see that I'm going to be doing a scene with him. He's an amazingly warm person," Shawn told the publication, commending Armitage for his tremendous acting ability as well. It's just too bad that Shawn doesn't own a TV, so he can't check out his and Armitage's scenes in the comfort of his own home. 
From an acting legend like Wallace Shawn, that's some high praise, and it doesn't come out of nowhere. An equally legendary thespian and the person behind Sheldon's Meemaw, Annie Potts, had some nice things to share about Armitage based on her experience acting with him. In an interview with Variety, Potts explained that she and Armitage break down their performances in a similar way, hence why they work so well together. Not to mention, they built a rapport behind the scenes, thus improving their on-screen chemistry over time. As a result, they've become real-life friends.
Not only has Iain Armitage successfully carried on the legacy of Sheldon Cooper and thoroughly entertained "Young Sheldon" viewers, but he's also managed to impress some genuine Hollywood icons. Don't be surprised if his talent and reputation skyrocket him to the top of the entertainment world in the coming years.