Iain Armitage Played Another Starring Role Before His Young Sheldon Gig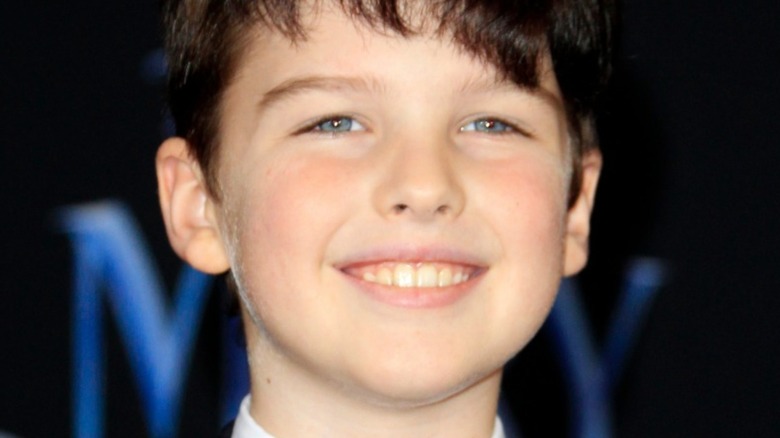 Kathy Hutchins/Shutterstock
The success of CBS's "Young Sheldon," a "The Big Bang Theory" spin-off focusing on the younger years of Sheldon Cooper (played on the original series by Jim Parsons), as he grows up in the fictional town of Medford, Texas, is not exactly surprising. It was, after all, a highly-touted show directly associated with the network's biggest comedy hit of the past decade. What was surprising to many viewers was the fact that "Young Sheldon" didn't turn out to be just an uninspired cash grab. Instead, the family sitcom took an earnest, good-natured, and thoughtful approach to the task of telling Sheldon's personal coming-of-age story.
In fact, it would not be completely out of line to suggest that Sheldon Cooper, as a character, has been given more nuance and development on "Young Sheldon" than he usually got on "The Big Bang Theory," which, despite its Sheldon-centric nature, frequently cast the socially oblivious theoretical physicist as an overblown caricature of emotionally stunted genius. Although Jim Parsons' performance became iconic and racked up awards for a reason, there was a whole other side to Sheldon that didn't get unearthed until we saw the work done by "Young Sheldon" star Iain Armitage in the role. 
Armitage's performance, which convincingly renders the insufferable grown-up we all know and love as a boy still making his first discoveries about the world, earned him acclaim and awards attention (via IMDb) — but it wasn't the young actor's first memorable starring role on a hit TV show.
Iain Armitage played Ziggy Chapman on Big Little Lies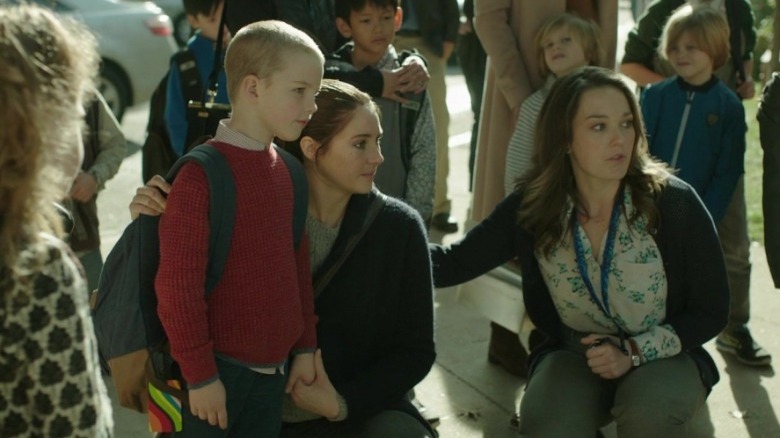 HBO
HBO's "Big Little Lies," penned by David E. Kelley and respectively directed by Jean-Marc Vallée and Andrea Arnold on Seasons 1 and 2, drew significant attention for the formidable star power of its adult ensemble — inevitable on any show that manages to bring together Nicole Kidman, Reese Witherspoon, Laura Dern, Shailene Woodley, and Zoë Kravitz. But "Big Little Lies" wasn't just about the adults — and there was a reason its iconic opening credits sequence featured prominent shots of the five protagonists' kids in parallel to their parents. As a series all about parenthood, it also explored all the nuances of relationships between mothers and their children, with the most complex and carefully-rendered out of all such relationships being the one between Jane Chapman (Shailene Woodley) and her son Ziggy (Iain Armitage).
Ziggy was sometimes shown to be a troubled child, one who, much like his mother, had a hard time fitting into the highly insular and prejudiced community of Monterey, California. Jane herself struggled with troubles of her own as a young single mother, torn between the love Ziggy inspired in her and the trauma he reminded her of. But the series never painted Ziggy as less three-dimensional or worth understanding than any of the adults, or his relationship with his mom as any less loving just because their lives skewed messy. And Armitage, in a much more dramatic role than the one he'd become famous for, shone just as bright.