Taylor Sheridan Confirms That Yellowstone's Drama Has A Real Impact On The Cast And Crew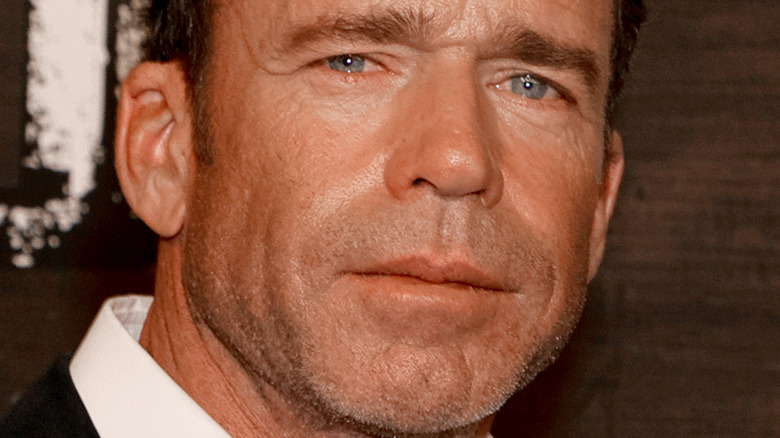 Ethan Miller/Getty Images
Honestly, will the family affairs of the Duttons ever cease? Not likely. It's what has drawn audiences into the world of Taylor Sheridan's "Yellowstone" since it debuted in 2018 and kept them hooked when it sprang off into spin-offs about the family's history. Following the show's rapid success, Sheridan got to work on "1883," which will soon be joined by "1923," starring Helen Mirren and Harrison Ford. By doing so, Sheridan has created a big wide world of cowboys and cattle-branded brothers-in-arms under the Dutton name, headed by Kevin Costner, that feels like family as much as they pretend to be one. Of course, being a part of a long sprawling story in a TV show rather than a movie has a knock-on effect. It demands emotion and connection to stay consistent, even more so when the cast plays very unhappy families.
While it's something to be anticipated with a television series, it's part of the gig that Sheridan himself relishes. Even having worked on the likes of feature films such as "Wind River" and "Sicario," the story-churning dynamo admits that nothing compares to expanding a tale on television. In the grand scheme of things, it's a format in which time is much more on the creative's side than anywhere else, and Sheridan is happy to stick around in it.
Time is on Yellowstone's side in the eyes of Taylor Sheridan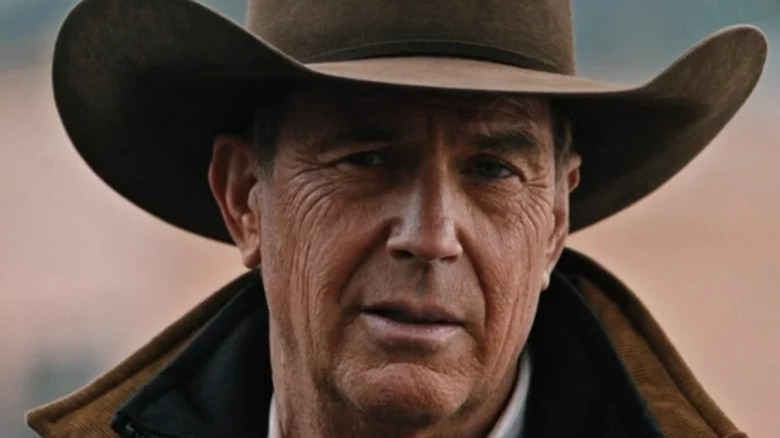 Paramount
In an interview with Deadline, Taylor Sheridan revealed details concerning the unfolding epic story of "Yellowstone." He went into depth concerning how the small screen impacts the story as opposed to telling this kind of story on the big screen, which made all the difference as a result. "That's the thing about TV that's different from films. A film crew and cast never really has time to become a family, whereas, in a TV series where you're working together for years, you're watching people's kids grow up," explained Sheridan.
Naturally, with people on set having and growing families of their own, the emotional moments between the Duttons and those married into them strike a chord harder than most. "It really does become family," assured the show's creator following, at the time, the finale of the second season. "And when you're making a show about a family, with this family, it resonates. There have been many times we've been on set, like, I had a crew member come up to me, and he was crying, and said, 'I had that conversation with my dad.' It's moving stuff." Well, there's no doubt about that. After four seasons and spin-offs that are dragging in stars due to its success, keeping it in the family really does seem to be a smart move, after all.