How Storage Wars' Dan Dotson Changed After His Double Aneurysm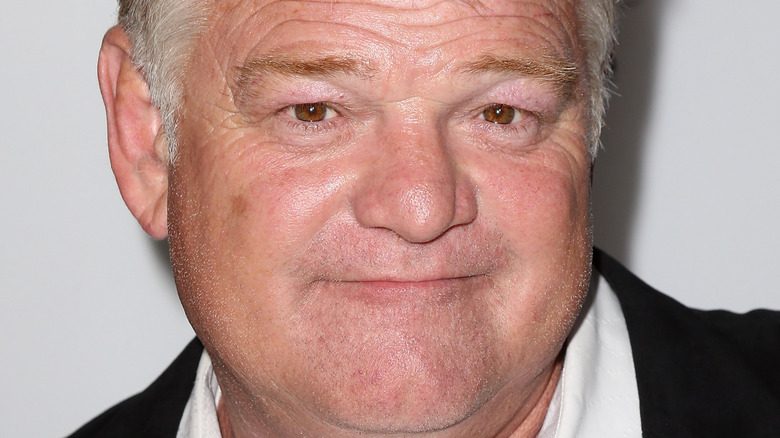 David Livingston/Getty Images
"Storage Wars" had one heck of a run on A&E. The reality series ran for 12 seasons on the network and was so popular that A&E once crowned it as their most popular non-scripted television series where it reportedly brought in an impressive 2.4 million average viewers per week (via USA Today).
The premise of "Storage Wars" follows a recurring set of weekly bidders who vie for the chance to purchase the unseen contents of abandoned storage units. As they outbid and outwit each other, they hope that whatever they find in the unit will be worth enough money to justify the cost they paid to snag it.
Don Dotson hosted "Storage Wars" along with his wife Laurie. However, tragedy struck the couple when Dotson had a life-threatening double aneurysm back in 2014 (via CBS). Since then, he's bounced back and gotten back to work with his company American Auctioneers. However, one key thing changed for the "Storage Wars" star after his medical emergency.
Dotson has learned to go with the flow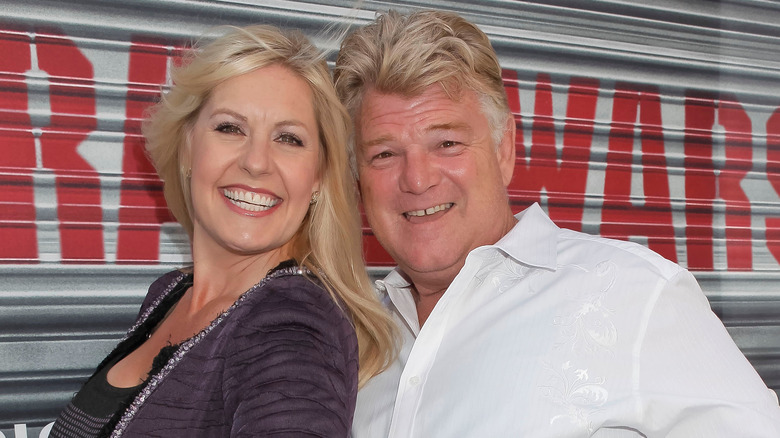 Tibrina Hobson/Getty Images
Don Dotson sees things differently than he did before he had his 2014 double aneurysm. Speaking to Radius+ remotely during the start of the COVID-19 pandemic, Dotson and his wife Laurie opened up about how life has changed for them following such a major event.
"I don't miss anything, I'm good. I go with the flow of everything," Dotson relayed. "Whatever it is, I'm okay with it." Dotson went on to recount that whether things are easy or tough, and whether things are happening the way he wants them to or not, he's fine to figure it all out. In that sense, it seems like the incident has simplified Dotson's perspective, and now keeps him from sweating the small stuff.
"Since I survived this double brain aneurysm in 2014, I don't give a damn about anything," Dotson continued, as Laurie cajoled him good-naturedly. "I mean I care about everything," he clarified, "But I don't worry about anything because it's going to work."
Dotson also pointed out how his faith has helped him to persevere. "God wants me here, he's going to keep sending me what I need to stay up here, and, I just don't miss anything." It sounds like Dotson's really learned to roll with the punches following his time on "Storage Wars," and hopefully his newfound comfort with the events of daily life helps him to adjust accordingly.