The Actress Who Voices Tess In The Last Of Us Is Gorgeous In Real Life
"The Last of Us" is one of the biggest Sony-exclusive franchises. Created by Naughty Dog, who also produces the "Uncharted" series, the post-apocalyptic thriller doesn't just boast a full remaster and a PS5 remake but also produced one of the most acclaimed sequels of all time (via IGN).
With an upcoming HBO adaptation starring Pedro Pascal and Bella Ramsey, the franchise has never been a bigger deal than it is today. Indeed, the trailer for HBO's "The Last Of Us" promises a terrifying adventure. It all started with the emotional gravitas of the first game, which brought something new to the table in the overstuffed genre of post-apocalyptic action games.
Much of the nuance and depth of the games come from how convincing the protagonists are. Outside of Joel (Troy Baker) and Ellie (Ashley Johnson), one of the first pivotal characters you'll meet and work with is Tess. While Tess is as hardened and beaten down of a survivor as you'll find in the world of "The Last of Us," the actor who portrays her is a total knockout.
Annie Wersching voices Tess in The Last of Us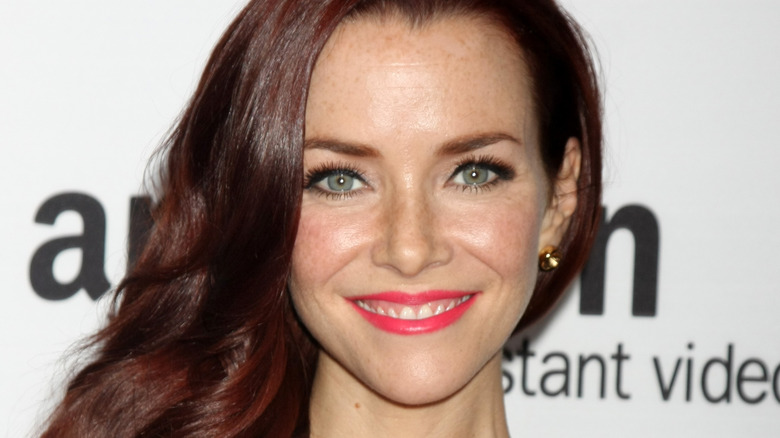 Kathy Hutchins/Shutterstock
Annie Wersching is the real-life performer behind the voice of Tess in "The Last of Us." Though the actor has been working since 2002, her voice-acting role as Tess in the first game remains one of her most famous. Of course, Wersching is known for far more than just her voice work. In fact, she's been a prominent figure in many significant television shows
Wersching had early roles on the WB vampire hit "Angel" and the espionage thriller series "24" before taking on Tess in "The Last of Us," and she's gone onto even bigger and better things since. The actor has scored recurring roles on shows like "Runaways," "The Rookie," "Bosch," and "Star Trek: Picard." While she still does the occasional voice-acting, as with BioWare's science fiction shooter "Anthem," she mostly sticks to live-action performances these days (via IMDb).
Anna Torv of "Fringe" will be playing the latest version of Tess when "The Last of Us" launches on HBO (via Deadline), but fans will likely still find themselves fondly recalling the selfless and assertive character as played by Wersching in the original PlayStation 3 version of the game.