Why The Office Star Phyllis Smith Broke Down Crying Over The Show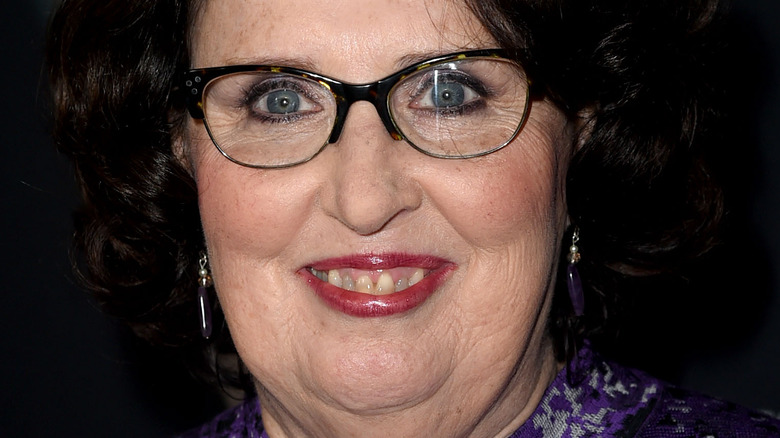 Kevin Winter/Getty Images
She's the winner of the "Busiest Beaver" award: Phyllis Lapin-Vance of "The Office"! Sure, there was a slight misprint on her Season 2 Dundie, which can't be discussed here because of decorum, but Michael Scott (Steve Carell) assured her the faux pas could be fixed. 
It was actress Phyllis Smith who played the reserved and loveable sales rep in all nine seasons of the American version of "The Office," but don't let her mild-mannered attitude fool you. Phyllis knew when to go toe-to-toe with Angela (Angela Kinsey) on the party planning committee, and she could serve up a quip with the best of the Scranton branch. When Dwight (Rainn Wilson) suggested the employees join his Dwight Schrute Gym for Muscles, Phyllis said, "We have a gym at home. It's called the bedroom."  
Smith is by far and away best known for her role on "The Office," but she started working on the show as a casting agent. Smith accidentally landed the role of Bob Vance's (Robert R. Shafer) future wife while she read other actresses for the part alongside fellow casting agent and friend, Allison Jones. The reality of the series ending really hit Smith hard, but do you know what was the hardest part for Smith when "The Office" ended its run?
Smith misses The Office family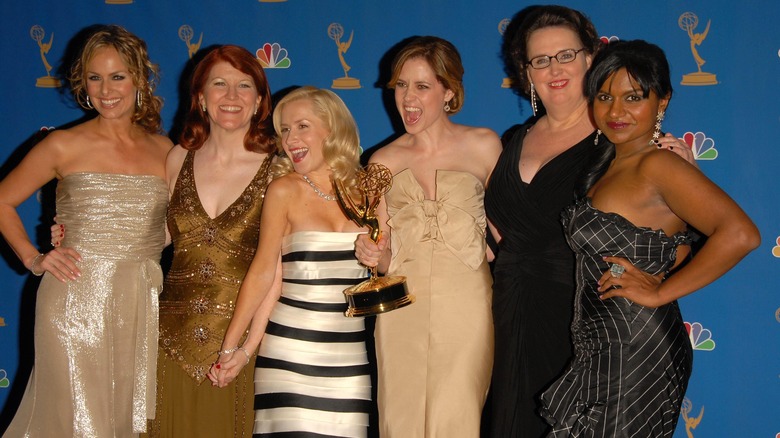 s_bukley/Shutterstock
During his "Off the Beat" podcast in 2021, Brian Baumgartner, who played Kevin Malone, surprised his special guest, Phyllis Smith, by secretly inviting "The Office" alumnus Allison Jones to join the fun. Jones casted notable television programs including "Family Ties," "The Fresh Prince of Bel-Air" and "Spin City." "Surprise!" Baumgartner yelled gleefully, as Smith entered the studio, and the tears started flowing immediately.
Smith's time on the show resonated not only with fans, but the series' finale was quite meaningful for the talented thespian herself. "That was a tough, tough night," Smith told her "Office" co-star, Baumgartner, during their interview on the "Off the Beat" podcast. "Especially when Creed (Creed Bratton) started singing. But for me it was really tough like months later after the show had ended."
However, the heartfelt reunion was only the beginning of an emotional podcast that opened the flood gates when Smith fondly reminisced about her experiences on the show. She expressed how she missed her family and friends. "We became family over the nine years," Smith said as she began to tear up again during the interview. "We didn't ... nobody really knew each other, but we all grew up together in a nine-year period. It was one of the best parts of my life." Smith and Baumgartner share a friendship with one another that can't be understated, and the podcast host said it best as their interview ended: "I'm so honored to call myself your friend, and we share something that will never ever go away."