Is This Our First Look At Solo: A Star Wars Story?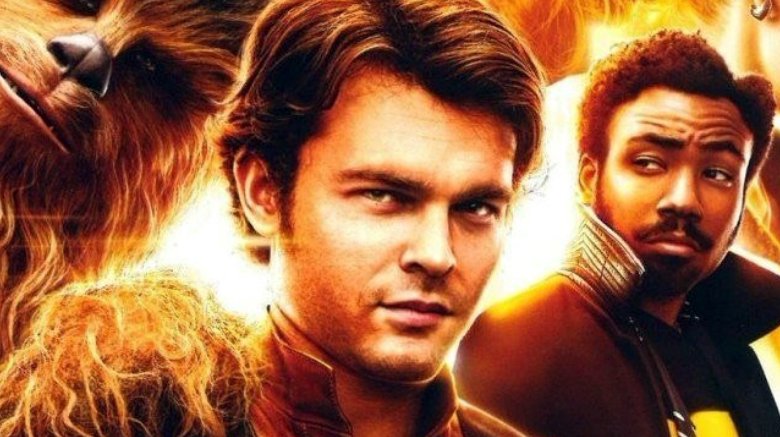 Considering that Solo: A Star Wars Story lands in theaters in just five months, it's a little surprising that everything is still top secret. But leaked and totally unconfirmed images might finally offer us our first look at the main characters.
The images began making the rounds online and Slash Film points out they're probably not from an official poster, but more like some other promotional material. And because they didn't come directly from Lucasfilm or Disney, there's also a chance it's all just the work of a very dedicated fan. The fact that the title of the movie isn't exactly right makes us a little uncertain. Either way, it's too cool not to check out. 
In the images, we see Alden Ehrenreich as young Han Solo, complete with the scar on his chin and a jacket that's different from the one we've come to know and love. We also see Donald Glover as young Lando Calrissian, Emilia Clarke as her mysterious character (possibly named "Kura"), and Chewbacca looking especially youthful and into selfies.
In one of the images, we also get a look at the Millennium Falcon with the front end completely filled in. What's in that section? Could it be what Han was supposed to be smuggling for Jabba the Hutt?
We'll have to wait until May 25, 2018, to find out, but we'll probably find out if these images are legit much sooner than that.