How A Joke On The Conners Perfectly Explained Jackie's Constant Presence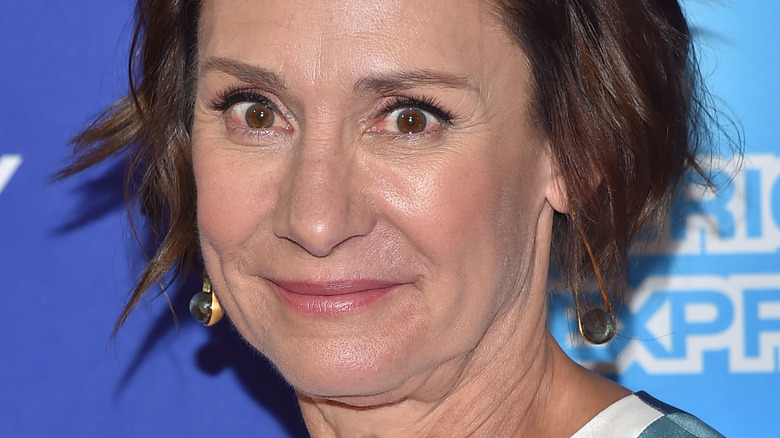 DFree/Shutterstock
When you look at the long journey dedicated fans have traveled with the Conner family, it's pretty amazing that Roseanne Barr is no longer the most consistent aspect of the multiple-series run. Fans got on board with the original show that debuted in 1998, then patiently waited around for the 2018 reboot. Of course, now that the Roseanne character has been taken off the current show, characters such as Dan (John Goodman), Darlene (Sara Gilbert), and of course Jackie (Laurie Metcalf), have been there since the beginning, and continue to add to the enjoyment for viewers at home.
Of course, no one could predict that the 2018 reboot, "Roseanne," would last only a short period of time. Roseanne Barr was given her walking papers due to a very public and controversial rant, resulting in the show's ultimate demise. However, as we all know, out of the ashes grew "The Conners," which allowed fans to continue their voyeuristic inclusion in this blue-collar family's life.
Unsurprisingly, Barr's departure resulted in plenty of plot adjustments to make "The Conners" work. And one specific constant that the show has leaned on doesn't make too much sense, yet pushes on as if it's totally normal. That is the fact that Jackie seems to spend the majority of her time at the Conner house. This had gone unnoticed by the rest of the family — that is, until a recent episode finally commented on this unorthodox behavior.
The Jackie mystery can only be explained by Jackie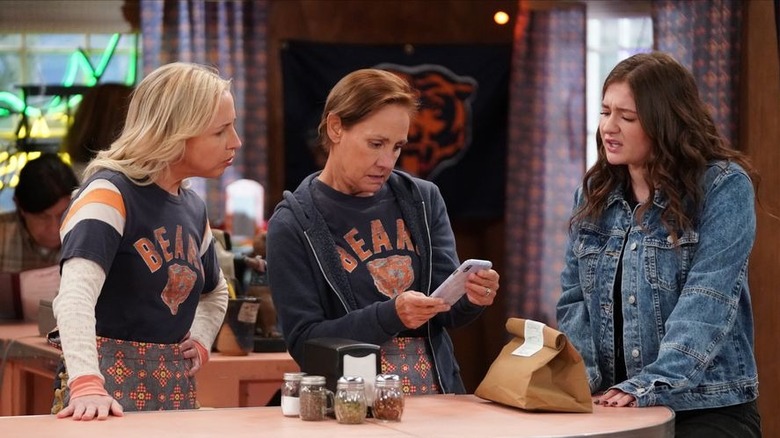 Eric McCandless/ABC
Fans are thrilled that ABC's "The Conners" continues to push forward, successfully pivoting away from the original show's main character, Roseanne. However, one character doesn't seem to be going anywhere anytime soon. Since her sister Roseanne's death from an opioid overdose, Jackie seems to spend all her time exclusively at the Conner household. This unexplained phenomenon has entered the realm of nonsensical since Jackie has a full-time job, as well as a significant other whom she lives with! 
With the absence of Roseanne Barr, it's pretty obvious why the writers of "The Conners" decided to have Jackie hang around the house for an abnormally long portion of the day. But, as for the reality of "The Conners" world, that fact had gone unexplained until the latter half of Season 4. That changed when Dan, complaining about his own home-living situation, suddenly turns his attention to Jackie and asks her why she's spending every day there. Responding only the way Jackie would, she explains, "I am the wise elder everyone comes to for advice." For viewers at home, this typical reaction would usually be reflected with plenty of eye rolls, but when you think about it, Jackie may be right.
At this point of "The Conners" journey, Jackie has stepped into Roseanne's shoes the best she could. In her mind, she needs to be there for Dan and the kids (who surely aren't kids anymore). There's no better way to be an ever-available aunt, then to literally be there all the time. Of course, in Jackie's mind, her importance is far beyond the reality of "The Conners" universe, but that's what has always made Laurie Metcalf's character so endearing. And as time (and episodes) goes on, the family will continue to realize, more and more, how important her presence really is.