The That '70s Show Star Who Appeared In An Episode Of Hart Of Dixie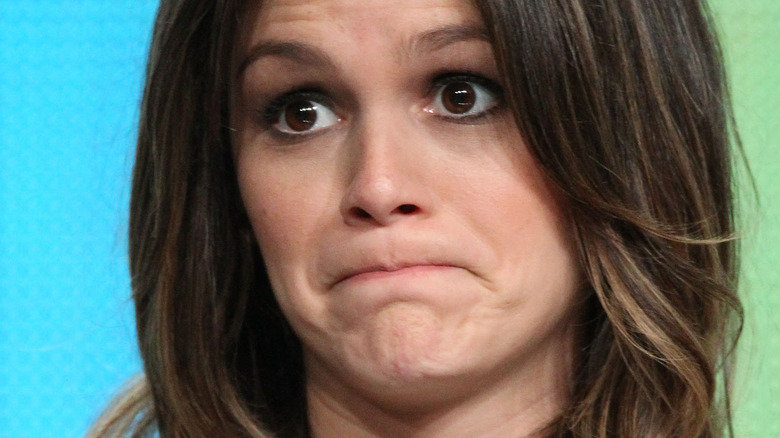 Frederick M. Brown/Getty Images
The short-lived CW show "Hart of Dixie" may have ended before fans wanted it to, but it did leave viewers with lots of memorable moments and interesting cameos throughout its four seasons. Rachel Bilson played the lovable doctor from New York, Zoe Hart, and throughout the show she got to act alongside popular actors and actresses like Barry Watson from "7th Heaven" and "Gossip Girl" as well as Justin Hartley from "This Is Us."
The number of cameos from other sitcom actors is actually surprising due to the show only lasting a total of 76 episodes, and one of those cameos may have slipped right by when a member of the cast of "That '70s Show" appeared on Season 2 as a minor character's recently divorced, gin-drinking mother. The two characters couldn't have been any more different, but you shouldn't have been surprised if you found yourself thinking she looked familiar. 
Debra Jo Rupp (Kitty on That '70s Show) takes a trip down south
Everyone's favorite "That '70s Show" mother from Wisconsin, Kitty Forman (Debra Jo Rupp), made a single episode appearance on "Hart of Dixie" during the second season of the show. While she didn't have her midwestern accent and '70s hairdo, she still had the snappy lines that most fans of Rupp have become accustomed to. Rupp played the character Betsy Maynard — the mother of Wanda Long, who was in the process of planning her wedding. Zoe was the Maid of Honor for Wanda and in charge of reigning in Betsy as she sips down her gin and gets herself into interesting situations in Season 2, Episode 16 of "Hart of Dixie."
Rupp is no stranger to the sitcom world, making appearances in all sorts of huge shows since she began her career in 1987. You may have seen her on "ER," "The Office," "Friends," "This Is Us," and even "WandaVision." Her acting chops are top-notch, and you can catch her as she reprises her role as Kitty Forman on "That '90s Show." And you shouldn't be surprised to see her in many more sitcoms, movies, and other productions in the years to come.