Looper Reveals Fans' Pick For Emma Watson's Best Non-Harry Potter Movie - Exclusive Survey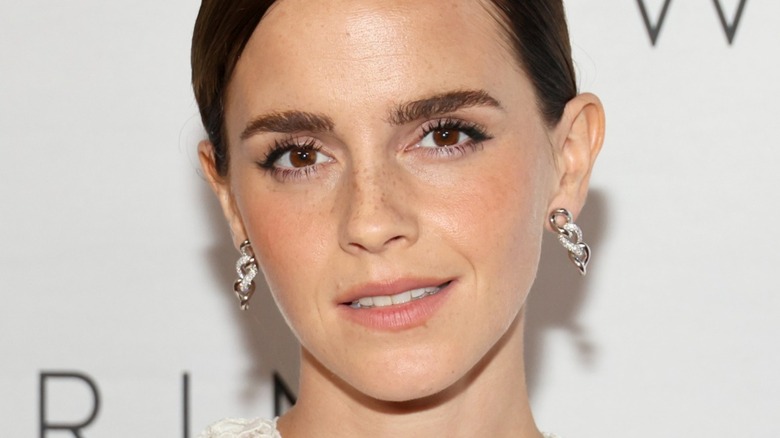 Dia Dipasupil/Getty Images
It's been a little over two decades since actor Emma Watson started gracing our big screens as Hermoine Granger in the "Harry Potter" movies, which is undoubtedly her most famous role to date. But what about Watson's extensive non-"Harry Potter" filmography? Do Watson fans have a particular favorite that stands out above the rest? 
Looper posed that very question to more than 600 people recently in an exclusive online survey that should help determine the UK-born star's second-best hit, which may come as a surprise to some. Watson has appeared in more than a dozen non-"Harry Potter" projects since making her acting debut in 2001 as Hermoine, with them all ranging across different genres. 
"There's a Theodore Roosevelt speech about the importance of being in the arena, whether you fail or you succeed, or you make a complete idiot of yourself, as long as you're doing the best with what you have, using whatever knowledge you have to bring to the table at that moment," Watson once told fellow actor Jessica Chastain during a sit-down for Interview Magazine. "People sometimes talk about me as being a brand, having a strategy and whatever else. I wish," Watson said. "I wish I had it together enough to have a strategy ... It's so instinctual ... If it's something I feel genuinely connected to, then I'll do it." 
So, when it comes to all of Watson's other famous film credits and creative risks that she's taken outside the "Potter"-verse, which do fans feel is ultimately her best? And what are some of her other greatest hits? 
Fans crown Beauty and the Beast as Watson's best non-Harry Potter flick
Out of the hundreds of people Looper surveyed, nearly 40% of them believe Disney's 2017 live-action remake of "Beauty and the Beast" is Emma Watson's best movie not named "Harry Potter." The next closest was 2019's "Little Women" with 25.94% of the vote, followed by "The Perks of Being A Wallflower" with 16.15%, and Sofia Coppola's 2013 crime dramedy "The Bling Ring" with 13.21%. While some have criticized Watson's casting as Belle in "Beauty and the Beast" for her singing, it's largely a fan favorite for many Disney movie lovers, with folks constantly propping her up on social media.
"Emma Watson was the best casting for Belle in Beauty and the Beast because I fall in love with her every time I rewatch it," wrote Twitter user @adalysand back in January 2022. "Belle has always been my favorite and while Emma Watson is not a singer (with a capital S) I enjoyed her interpretation of the character," said @LukeDelmar1994. 
When it comes to her singing ability and "Beauty and the Beast" detractors, Watson doesn't really care about the nasty things that people have to say. What matters most is that she took a chance on a character and movie franchise that she loves, and that's all that matters to her. "It's nice to know that things don't ultimately break you," Watson told Interview.