Fans Think Emma Watson Completely Ruined This Fantasy Movie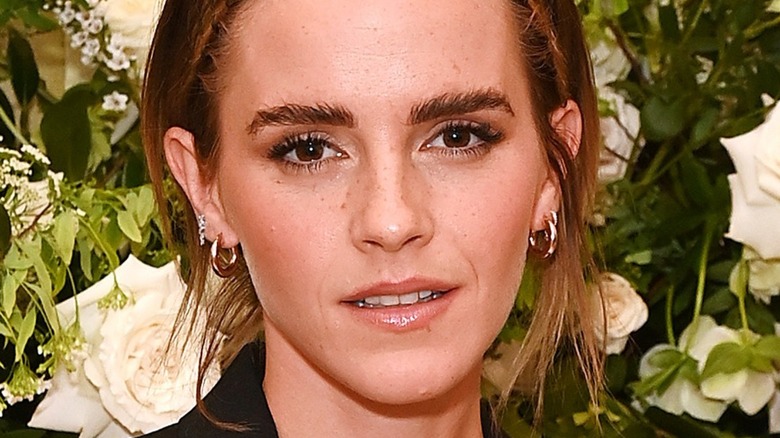 David M. Benett/Getty
Few people can confidently say that they're one of the most famous people on the planet. Even fewer can say they achieved that level of fame at age 11. When cast as the brainy, mousy Hermione Granger in "Harry Potter and the Sorcerer's Stone," Emma Watson had only appeared in plays at the Stagecoach Theater Arts School in Oxfordshire (via BBC).
Since she last roamed the halls of Hogwarts in 2011, Watson has taken on several high-profile roles, working with the likes of Darren Aronofsky in "Noah" and Greta Gerwig in "Little Women." Her 2013 performance in Sofia Coppola's "The Bling Ring" drew a line in the sand between her pre- and post-"Harry Potter" acting gigs, proving that the actress had the chops and humor to play against type (via IMDb). For her vocal fry-inflected performance, Watson received critical acclaim. Other Watson roles, however, have been less enthusiastically received. Here's the movie that fans think Emma Watson ruined.
Fans were underwhelmed by Emma Watson in Beauty and the Beast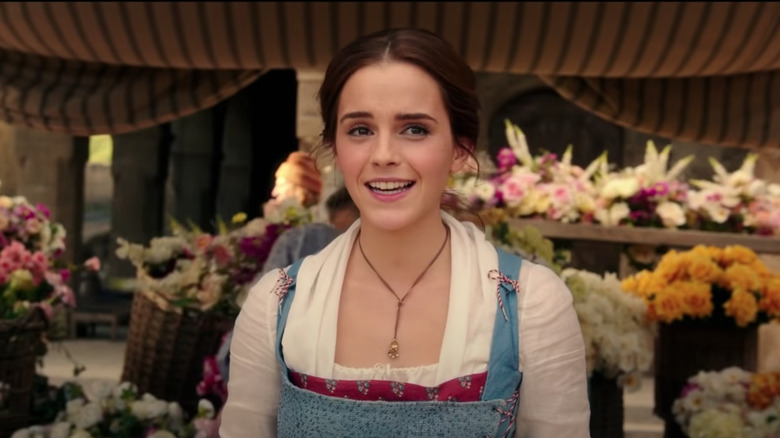 Walt Disney Pictures
Even before the live-action reboot of "Beauty and the Beast" was released in 2017, the hype was real. Within 24 hours of hitting YouTube, the trailer racked up 127 million views, making it the highest viewed new movie trailer at the time (via Vanity Fair). The hype persisted in theaters, with the musical grossing more than $1 billion worldwide (via Forbes).
Despite "Beauty and the Beast" being a box office hit, many fans thought that Emma Watson was the weakest link. On Reddit, the criticisms range from delicate to downright scornful. "I think she looked the part and had the name that would fill their need for a lead actress," wrote u/OverOnTheWildSide, "but [I] agree her performance wasn't up to par." Meanwhile, u/Alert_Ad_5750 went for the jugular, "Her acting is weak and stale; everything always seems so forced and rigid." Another user joked that she would have made a better Beast.
Luckily for Watson, she had some seasoned critics in her corner. Richard Roeper defended the performance, calling it "all pluck and spunk and sass and smarts and fierce independence as Belle" in his Chicago Sun-Times review.
No matter how you feel about Watson's acting (or singing) abilities, it can't be denied that she made strides for Belle, transforming her from a dutiful assistant to a plucky inventor. Watson was also integral in updating Belle's wardrobe, introducing pockets to hold her tools and subbing out her dainty ballet slippers for riding boots. "The first shot of the movie cannot be Belle walking out of this quiet little town carrying a basket with a white napkin in it," she told Vanity Fair. "We need to rev things up!"