What Happened To Natalie Morales After Leaving Parks And Recreation?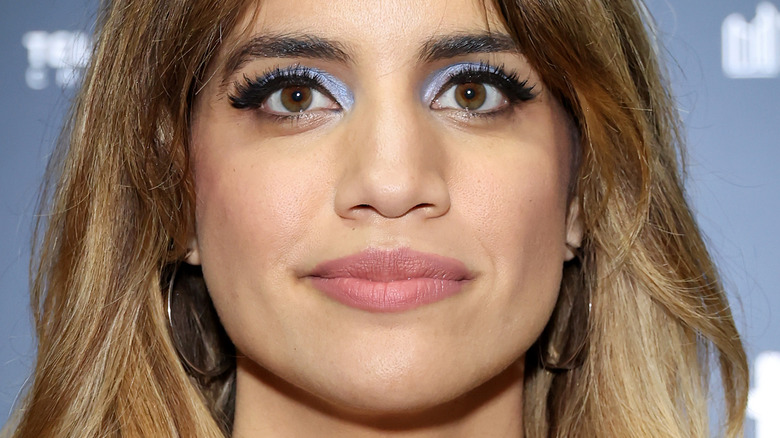 Amy Sussman/Getty Images
Even if they don't know the actor's real name, "Parks and Recreation" fans can't forget Lucy Santo Domingo, Tom Haverford's on-again-off-again love interest on "Parks and Recreation." Played by Natalie Morales, this comedy character is not to be mistaken for the journalist of the same name. Although, you wouldn't be the first one to make that mistake. According to an interview on "The Tonight Show with Jimmy Fallon," the confusion got so bad that, when the journalist Morales was still on "Today" on NBC, the show's official account would frequently tweet at the wrong Natalie Morales.
According to Morales' 2019 interview with IMDb, a lot of their influences as an actor come from actors and comedians from before their time, including Mary Tyler Moore, Gilda Radner, and Lucille Ball. Buster Keaton, specifically, inspired them to want to be an entertainer, and they think more people should be willing to watch old movies. "If you have this dumb feeling that you can't watch a black and white movie, get over it," they said.
Lucy and Tom got to live happily ever after on the show, but what has the actor Morales been up to since the ending of "Parks and Recreation" in 2015? The answer, quite simply, is that they've been quite busy.
They made television history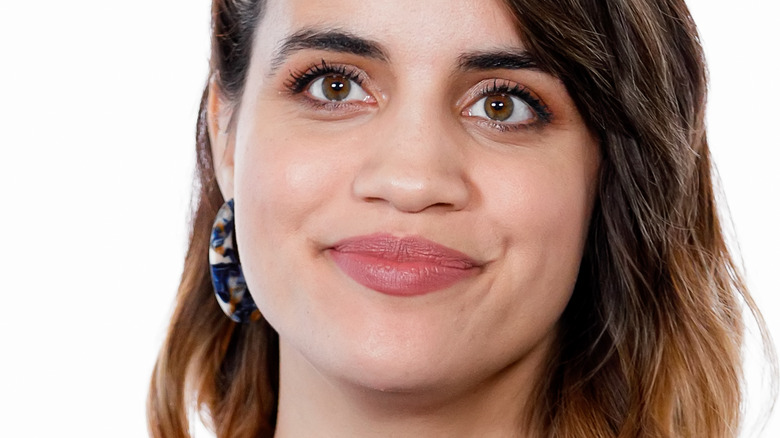 Rich Polk/Getty Images
The first thing that Morales got up to after the "Parks and Rec" finale was the role of Clair Lacoste on their "Parks and Recreation" co-star Rob Lowe's short-lived sitcom, "The Grinder." After that, they played Sheriff Anne Garcia on "Santa Clarita Diet" at Netflix, where they also took up the role of Michelle Gutierrez, love interest to Judy Hale (Linda Cardellini) on the second season of "Dead to Me."
But Morales made history when they reunited with "Parks and Recreation" co-creator Michael Schur who executive produced the sitcom "Abby's," in which Morales played the titular character, a woman running an illegal bar in her own backyard (per IMDb). While the series, sadly, only lasted 10 episodes before being canceled, in their aforementioned appearance on "The Tonight Show," Jimmy Fallon pointed out that this made Morales "the first Cuban [in America] to lead a sitcom on network television since Dezi Arnaz." 
When it comes to their personal life, Morales is very private, but they decided to share one very personal detail in a very public way for an important cause.
They wrote an essay about being queer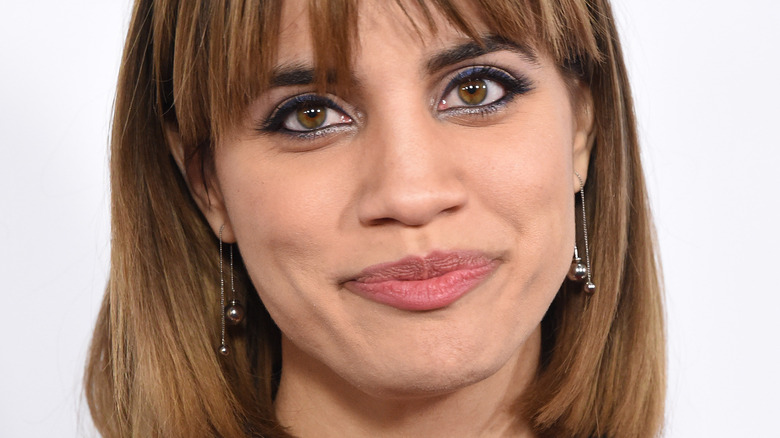 DFree/Shutterstock
In a 2017 essay published on Amy Poehler's website Amy's Smart Girls, Morales publicly came out as queer, a term they said in an interview with Larry King that they prefer over the term "bisexual." Morales explains in the essay that they are a very private person and prefer not to speak about their private life, but that they felt the need to talk about their sexuality for the sake of queer representation. 
"The reason I decided to share this with you and with the world is because even though me telling you I'm queer might not be a big deal these days, things are still pretty bad out there for people like me," Morales wrote. "There are gay concentration camps in Chechnya where people are being tortured right this second. In our very country, 49 people were killed and 58 people were wounded just last year because they were dancing in a gay club. Our safe spaces are not safe. I think it's important that I tell you that this familiar face you see on your TV is the Q part of LGBTQ, so that if you didn't know someone who was queer before, you do now."
Morales went on to say in the essay that they will "still insist on privacy" surrounding their dating life, but thinks it's important that people know that they are attracted to people of all genders.