Young Sheldon's Season 6 Premiere Included An Unexpected Big Bang Theory Callback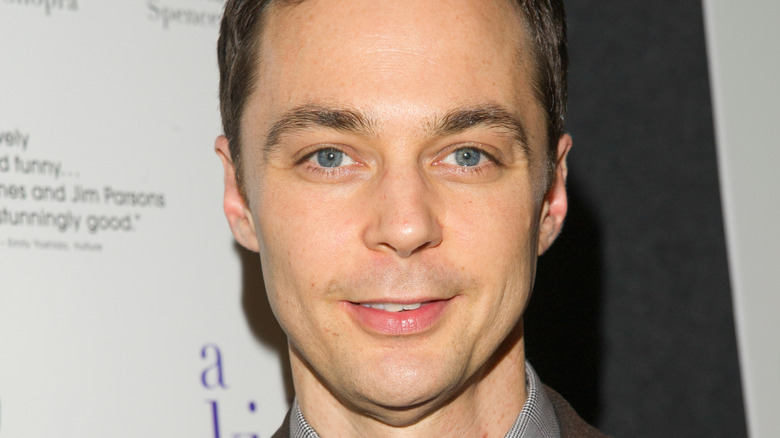 Lev Radin/Shutterstock
Fans of "The Big Bang Theory" have loved seeing clues in "Young Sheldon" that show how the quirky genius became the Sheldon Cooper (Jim Parsons) we come to love. Such as when "Young Sheldon" showed the real reason Sheldon hates geology and why he doesn't consider it a "real" science. Sheldon (Iain Armitage) was interested in geology after his first crush introduced him to it. But after she rejected him on account of him being a child, he channeled his anger toward geology instead of the girl that broke his heart. His reason for disliking geology so intensely suddenly makes sense.
Another episode of "Young Sheldon" helped clarify to fans why Sheldon hates hospitals so much in the future. Sheldon's fear of germs provided a humorous context to his hospital aversion, providing a laugh to viewers. But "The Big Bang Theory" jokes are a lot sadder when George Sr. (Lance Barber) and his health struggles — including a heart attack in Season 1 — are taken into account. Future Sheldon's dislike of hospitals makes perfect sense, but the trauma Sheldon went through changes our perspective on it.
Season 6, Episode 1 ("Four Hundred Cartons of Undeclared Cigarettes and a Niblingo") reminded fans again of future Sheldon from "The Big Bang Theory," showcasing another distinct quirk.
Young Sheldon has always looked for the acoustic sweet spot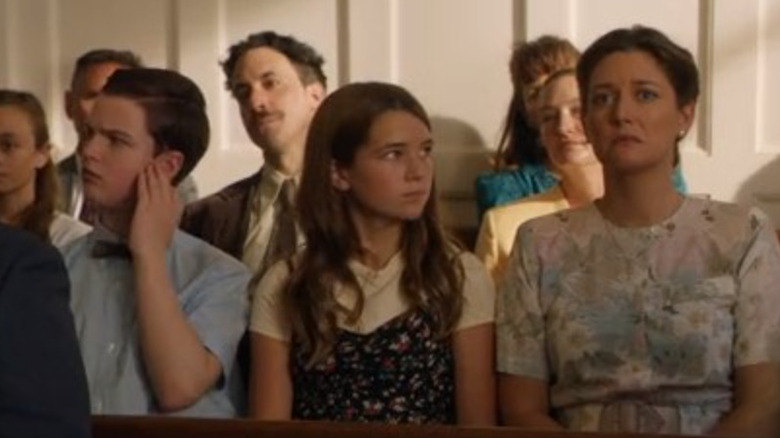 CBS
Season 2, Episode 9 ("The White Asparagus Triangulation") of "Big Bang Theory" features a hilarious scene when Sheldon tracked down Stephanie (Sara Rue) and Leonard (Johnny Galecki) at a movie. It's impossible not to laugh as Sheldon moves from seat to seat, making loud, strange noises in an attempt to find the seat with the "acoustic sweet spot." Viewers were happily surprised when "Young Sheldon" made a reference to the acoustic sweet spot in the Season 6 premiere.
As Mary Cooper (Zoe Perry), Missy (Raegan Revord), and Sheldon find their seats in church, Sheldon complains that they don't normally sit there, and "This is nowhere near the acoustic sweet spot." Missy quickly shushes him, but it's clear that Sheldon is bothered as he keeps taking turns covering his ears, trying to improve the acoustics. While this scene was a small portion of an eventful episode that consisted of George (Lance Barber) bailing Georgie (Montana Jordan) and Meemaw (Annie Potts) out of jail in Mexico, executive producer Steve Holland enjoyed adding this callback to the episode, telling TV Line, "His love for finding the acoustic sweet spot dates back to his childhood!"
Now that Sheldon is growing up and approaching his teen years — and we know that there's an impending tragedy — viewers should expect to see a lot more Sheldon-isms in future episodes.