Kathy Najimy Has The Most Wholesome Pitch For Hocus Pocus 3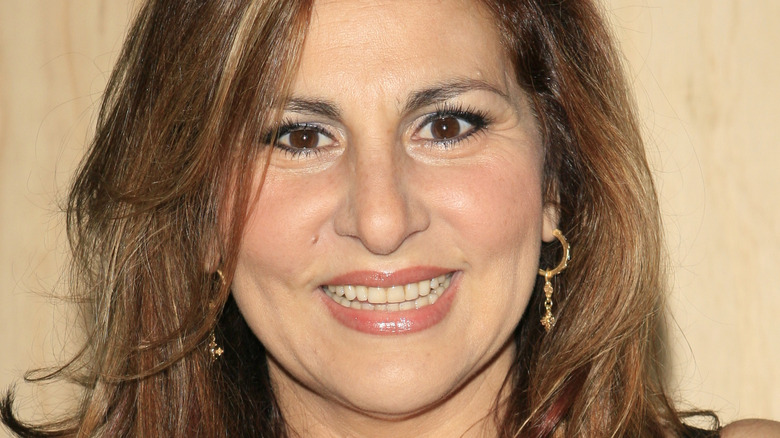 Joe Seer/Shutterstock
"Hocus Pocus 2" just premiered on Disney+ on September 30, but already, people are talking about how much they want to see "Hocus Pocus 3." And it's not just fans who are excited about the prospect, but the cast and crew of "Hocus Pocus" as well.
For example, Bette Midler doesn't mince words about "Hocus Pocus 3," and said she wouldn't hesitate to join. Midler, who plays Winifred Sanderson in the films, told Entertainment Weekly, "After 30 years with no sequel to 'Hocus Pocus,' I've always been envious of people who get to do their favorite character more than once. ... If there was a third one, of course I'd sign on. ... I love Winifred, Sarah, Mary, and our relationship. It's good for women. We stick together through hell and high water, but we do cause mayhem." When portraying such a fun, entertaining character as one of the Sanderson Sisters, it's probably hard not to want to do it more than once.
In addition to the cast, the director and executive producer from the original 1993 "Hocus Pocus" are also excited about more potential "Hocus Pocus" projects. Executive Producer David Kirschner told "The Art of Kindness" podcast that a Broadway musical version of "Hocus Pocus" is in the works. Although Director Kenny Ortega told Forbes about the musical prior to Covid, apparently production got put on hold due to the pandemic, but is now back on. 
Kathy Najimy, who plays Mary Sanderson in the "Hocus Pocus" films, also had another unique idea for a "Hocus Pocus 3." 
Najimy thinks Hocus Pocus 3 should be an animated film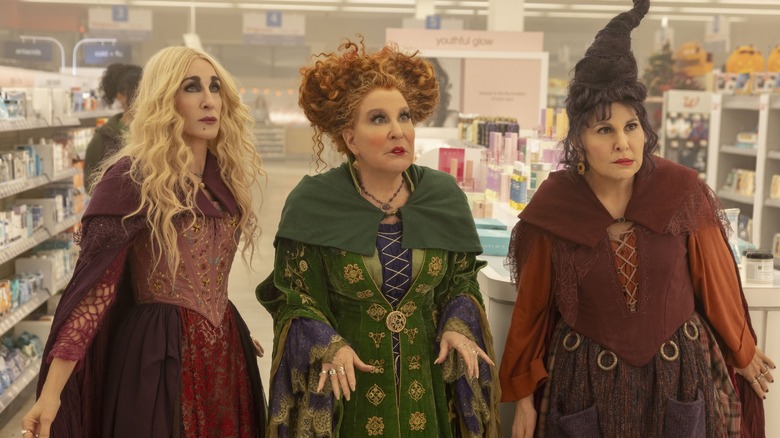 Matt Kennedy/Disney+
In an interview with CBS News, Bette Midler, Sarah Jessica Parker, and Kathy Najimy discussed "Hocus Pocus 2" as well as other potential future "Hocus Pocus" sequels. All three actresses agreed that "Hocus Pocus 2" is a more "wholesome" film than the original, and that it carries a powerful message about female friendship for young girls. 
When asked if there would be a "Hocus Pocus 3," Parker said that the ending of "Hocus Pocus 2" left the door wide open for the possibility of another film. Najimy seemed to agree with this and had an interesting suggestion as to what form the film could take, in keeping with the theme of making each "Hocus Pocus" movie more wholesome than the last. She noted that "Hocus Pocus 3" would work great as an animated film, and suggested that the actresses could voice their own characters rather than playing them in another live-action sequel. 
It would certainly be fun to see animated versions of the Sanderson sisters and other inhabitants of Salem. Additionally, in an animated film, the possibilities of what types of magic could be represented would be expanded. They could also appear at vastly different ages — very young or very old, depending on how many children they have fed upon recently. 
One thing is certain: no matter the format, fans would love to see a "Hocus Pocus 3."