The Ghostbuster You Likely Forgot Made An Appearance On Full House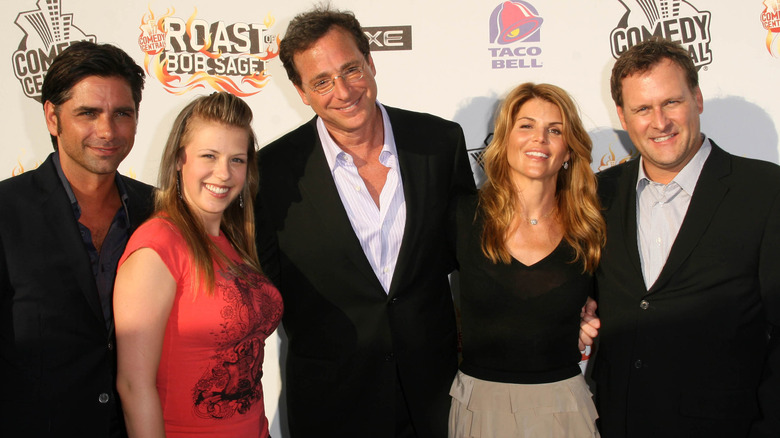 s_bukley/Shutterstock
Nothing screams the 1980s quite like the hugely popular "Full House" — we're talking about the original here with the Olsen twins. This show practically drips nostalgia now, thanks to era-appropriate clothes and the sayings the characters use on screen. While all that is true, nothing compares to the cameos on the show from big pop culture icons. The family-oriented comedy followed the Tanner family as they got into different mishaps or confronted challenges that usually resulted in a life lesson delivered by one of the cast members — usually the patriarch of the family, Danny Tanner, played by Bob Saget.
"Full House" saw cameos and appearances from the likes of The Beach Boys, Scott Baio, and Jaleel White — who played his character Steve Urkel from "Family Matters" in a crossover episode. But one major highlight for the show during its first season was an appearance by a Ghostbuster. If you can remember, "Ghostbusters" was a massive franchise by the time "Full House" hit the airwaves in 1987 — with cartoons (via Variety) and tons of merchandise after the success of the first movie in 1984 (via Box Office Mojo). So having one of the movie's stars on your show was a big deal — but which one would make the appearance?
Ernie Hudson is busting faces, not ghosts, on Full House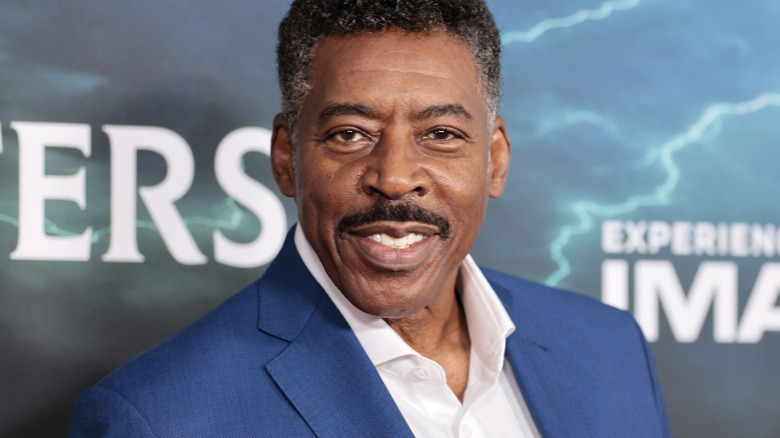 Mike Coppola/Getty Images
Ernie Hudson (who played Winston Zeddemore in the "Ghostbusters" movies) appeared on the seventh episode of Season 1 of "Full House" as a boxer named Reggie "The Sandman" Martin (via IMDb). It was Danny Tanner's job to announce the boxing match — Tanner being a sportscaster for a local TV news station in the San Francisco area. But during the episode, Tanner accidentally lets some information slip about the boxer's personal life which ends up being a big mistake.
It turns out that Martin had been training in isolation for months and that his wife actually left him during that time without him knowing. Tanner interviews Martin before the fight and informs him that his wife has left him — having read it in a Sports Illustrated article. Martin proceeds to lose focus and gets knocked out early in the fight, which leads the world to now blame Tanner for Martin losing the fight. In the end, Martin thanks Tanner for being upfront with him about the information.