Here's Where You Can Stream Every Season Of Living Single Online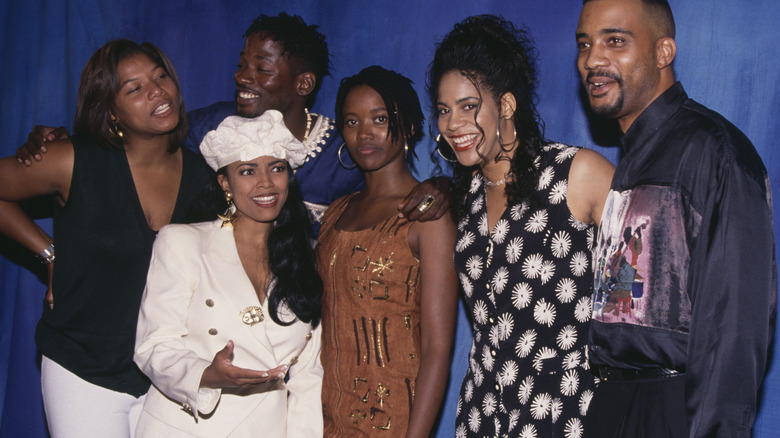 Michael Ochs Archives/Getty Images
Despite lasting five seasons from 1993 until 1998, the Fox series "Living Single" never had the same massive audience as "Friends," another hit show by Warner Bros. Studios about six friends living life in New York City. Show co-star Queen Latifah said on "Watch What Happens Live" in 2017 that she thinks NBC used the concept of "Living Single" for the development of "Friends." But where the characters on "Living Single" were African-American, the cast of "Friends" infamously had little to no diversity (via Vox).
"Living Single" was still a hit and was critically acclaimed for its humor and depictions of Black excellence (via Entertainment Weekly). Cast member Kim Coles is proud that even though "we kept being told we were a Black show," the sitcom quickly crossed over and had a diverse fanbase who loved it (via Entertainment Tonight).
If you'd like to check out "Living Single" for yourself, you have a few streaming options available. 
You can watch all 5 seasons of Living Single on Hulu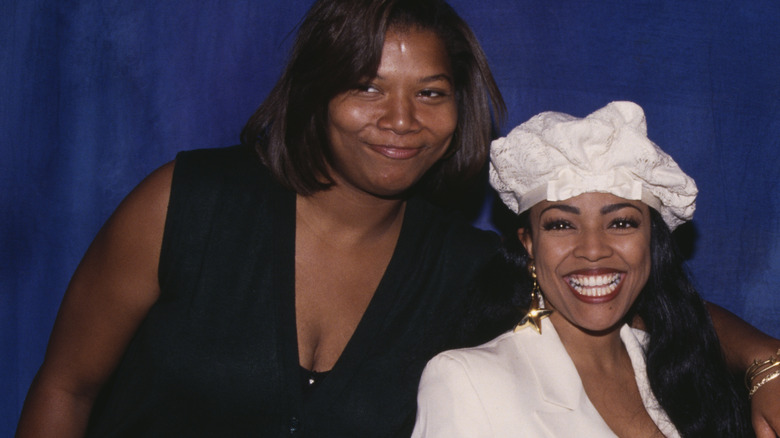 Michael Ochs Archives/Getty Images
You can currently stream all five seasons of Fox's "Living Single" on Hulu if you have a subscription to the service. However, even if you don't subscribe to Hulu, there are now a variety of options for viewing the classic sitcom. "Living Single" is also available to stream in its entirety on Sling TV as well, if you have a subscription. The series is also available on the subscription service, Philo.
Otherwise, "Living Single" is available to purchase and rent via a number of digital platforms. You can purchase individual episodes on iTunes for $1.99 each or buy a digital copy of a season and keep it in your library for $14.99. Similarly, Amazon and Vudu also have episodes available to users for $1.99 each. However, both companies are asking for $19.99 per season of the series.
You may also purchase individual seasons of the series via physical media, such as DVD copies.