The Young Sheldon Crossover That Raegan Revord Dreams Of Making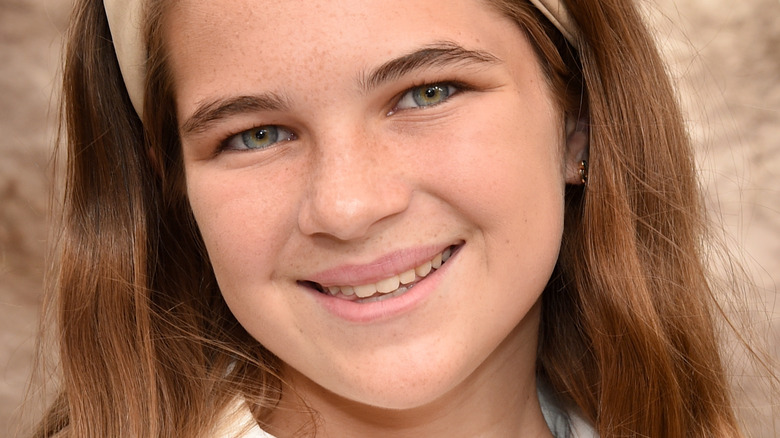 Gregg Deguire/Getty Images
Crossovers are a mixed bag. When a franchise has multiple shows in the same universe, fans have come to expect plenty of them.
When "Law & Order" separated popular police partners Detective Olivia Benson (Mariska Hargitay) and Detective Elliot Stabler (Christopher Meloni) into two separate shows — "Law & Order: Special Victims Unit" and "Law & Order: Organized Crime" — it became pretty obvious that the writers were going to have to start coming up with mafia sex crime stories so that fans could see their favorite detectives team up again in crossovers, and that's exactly what happened (via People). "Star Trek" fans were a little more shocked by the announcement of a crossover between "Star Trek: Strange New Worlds" and "Star Trek: Lower Decks" since, although the two shows take place in the same universe, the former is live action while the latter is animated (via Variety).
While these are both big-name crossovers, there have also been ones nobody remembers, such as the bizarre crossover between "Sabrina the Teenage Witch" and the much less magical "Boy Meets World" in the latter's episode "No Guts, No Cory." Raegan Revord, who plays Missy on "Young Sheldon," was asked what show she would want to see her show cross over with.
She wants a crossover with Schitt's Creek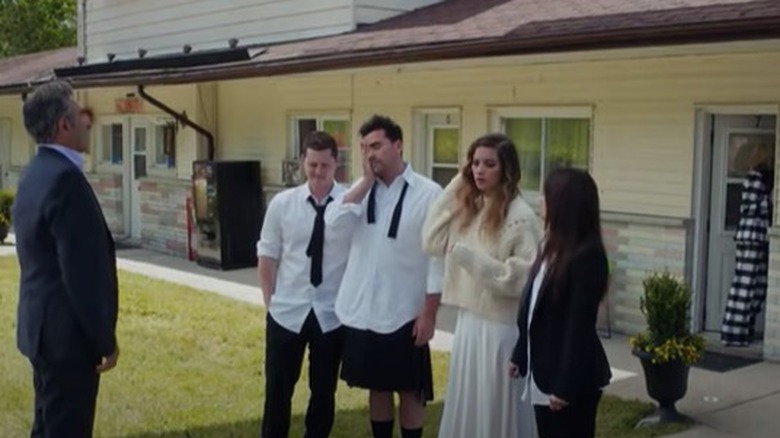 CBC/YouTube
In a 2021 interview with Glitter, Raegan Revord was asked what show she would want "Young Sheldon" to cross over with, and she enthusiastically replied with popular Canadian sitcom "Schitt's Creek." "To get the chance to work with any of those actors would be amazing!" Revord said. "Can you even imagine how funny the scenes would be with George and Johnny Rose or with Missy and Alexis! Omg!! How can we make this happen?"
There might be some obstacles to getting her dream crossover to become a reality, however. After all, "Schitt's Creek" ended its six-season run in 2020, wrapping everything up in the finale, "Happy Ending," which sees half of the Rose family moving on from the town of Schitt's Creek. That being said, star and co-creator Dan Levy told People in 2022 that there's a very real possibility of a reunion movie. "My hope is that one day we can all get together," explained Levy. "I see these people all the time. We're in constant contact with each other. So the love is there. The desire to work together is there, and the desire to tell more stories is there."
So while a "Young Sheldon" and "Schitt's Creek" crossover might still be a long shot, at least both shows aren't done telling stories. As Glitter shared, "Young Sheldon" was renewed for three more seasons in 2021, extending its run through at least 2024. Considering that "Young Sheldon" is the prequel to a series so successful that it ran for 12 seasons, it's hardly surprising.