The Love Triangle Station 19 Fans Can Expect To See In Season 6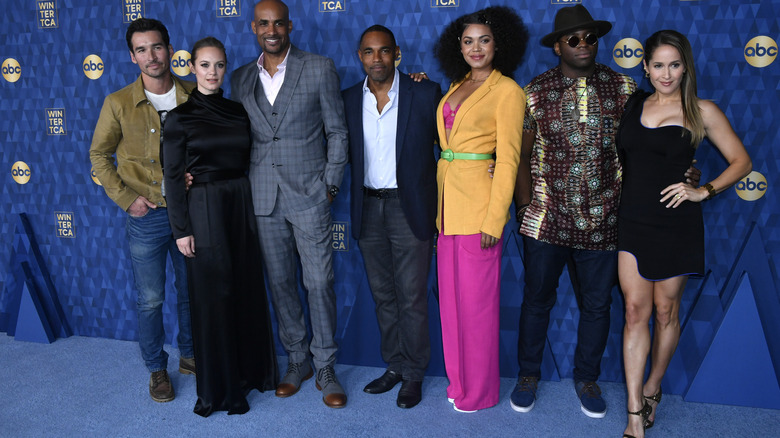 Frazer Harrison/Getty Images
The ABC series "Grey's Anatomy" has remained one of the most popular medical dramas over the course of its run, with one result being the introduction of numerous compelling secondary characters and the fleshing out of the larger world of the show. These factors have led to two spin-offs, "Private Practice" and "Station 19." The latter series focuses on a Seattle fire station, the titular Station 19, and the professional and personal lives of the individuals who work there.
One of the staples of the show is the romantic relationships the characters get entangled in, which arguably gives it a good connection to "Grey's Anatomy." For instance, Dr. Carina DeLuca, played by Stefania Spampinato, is married to Maya Bishop (Danielle Savre), a captain-turned-lieutenant at Station 19. But that is not the only relationship fans can look forward to in the show's upcoming 6th season, as it now appears that there's a love triangle on the horizon. Who is involved in this love triangle, and what can fans expect from this development?
Robert and Andy may not be over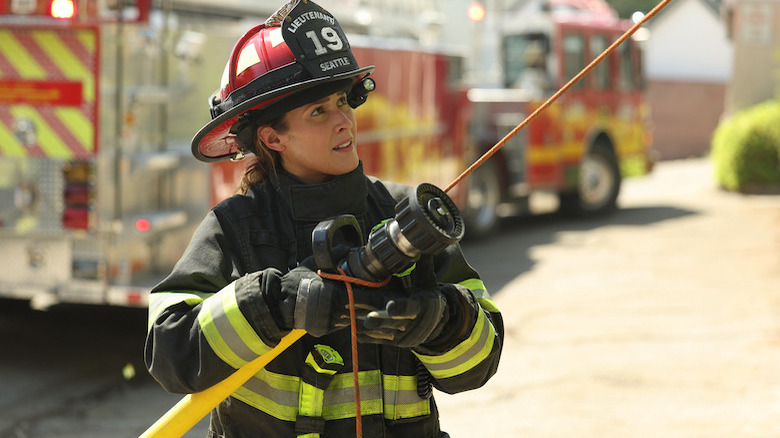 Raymond Liu/ABC
In an interview with PureWow, Boris Kodjoe, who plays Robert Sullivan, said that his character has feelings for both Chief Natasha Ross (Merle Dandridge) and his ex-wife Andy Herrera (Jaina Lee Ortiz). "There might be something going on with the new chief, and then [with] Andy, there's still something there," Kodjoe said, adding that "It's going to be really exciting to find out how that's gonna play out."
Complicating the situation further is the fact that Chief Ross ended the 5th season being blackmailed by Maya Bishop, who wanted her demotion from captain to lieutenant overturned, or she would leak news of the relationship between her and Robert. However, Kodjoe's statements here suggest that the relationship will continue, which may mean that Maya will return to Captain in the Season 6 premiere.
Maya's return to captaincy may also mean Andy's return to Station 19, as her transfer was a result of protesting Maya's demotion. This is likely to mean that Andy and Robert will be working together once again, which opens the door to their relationship being rekindled as well.
How events play out will be seen when "Station 19" returns for its 6th season on October 6.