The Tender Sylvie And Mouch Moment Chicago Fire Fans Are Melting Over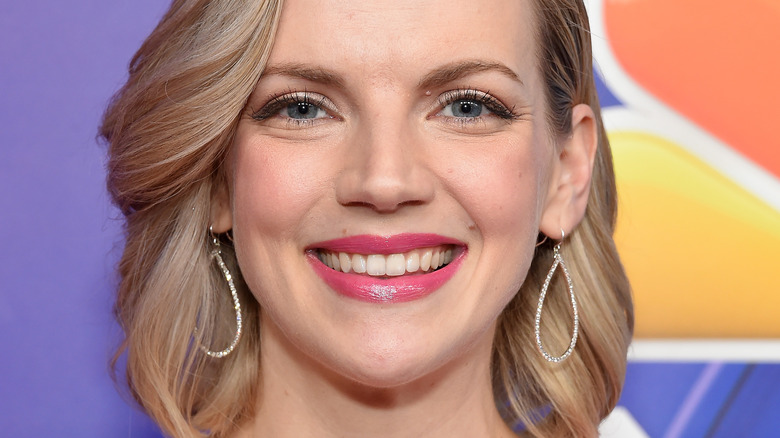 DFree/Shutterstock
With the fall TV lineup back in full swing, "Chicago Fire," "Chicago Med," and "Chicago P.D." have officially returned for their respective 11th, 8th, and 10th seasons. "Chicago Fire" Season 11 returned on September 21, introducing fresh characters, like the cocky newcomer Sam Carver (Jake Lockett), and reuniting fans with old favorites, such as the newly betrothed Stellaride (Miranda Rae Mayo & Taylor Kinney) and the entire Firehouse 51 gang.
Since 2012, "Chicago Fire" has recreated the firehouse melting pot for TV, culling together characters with diverse personalities and backgrounds, resulting in steamy relationships and unlikely friendships. One such friendship is the one between Randall "Mouch" McHolland (Christian Stolte) — the firehouse's resident couch potato — and Sylvie Brett (Kara Killmer), the paramedic-in-charge who joined "Chicago Fire" in Season 3. The pair even team up in Season 5 to write firefighter romance lit. Here's the heartwarming Sylvie and Mouch moment from Season 11, Episode 2 that had "Chicago Fire" fans melting.
Sylvie confides to Mouch about her breakup with Casey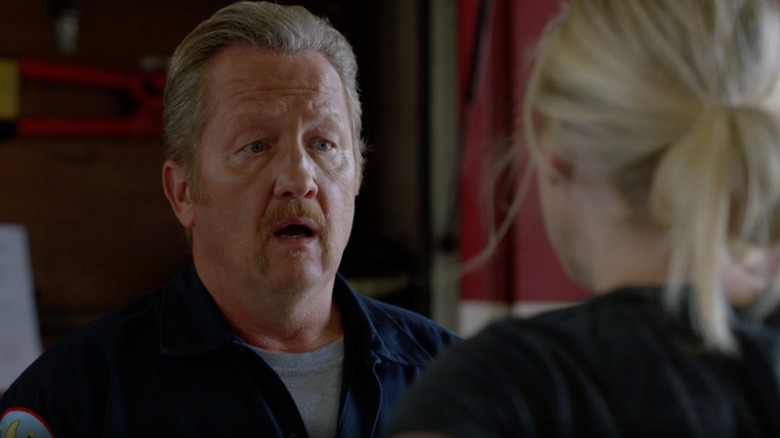 NBC
When Jesse Spencer exited "Chicago Fire" toward the beginning of Season 10, it left his character Matt Casey's relationship with Sylvie Brett up in the air. After a full season of trying to make it work long distance between Chicago and Oregon, Sylvie and Casey finally break up in the Season 11 premiere. 
In the second episode of the new season, Sylvie opens up about the breakup for the first time, and the first person she tells in Mouch. Mouch — who is more emotionally perceptive than we may give him credit for –notices that Sylvie has been throwing herself into her paramedicine project, and he's worried. When she tells him about the breakup, he accommodates her schedule.
Fans immediately flocked to Twitter to share teary-eyed emojis over the tender conversation. "I am so glad that we get more Sylvie and Mouch scenes because I've loved their dynamic ever since Sheets on Fire ..." wrote @skyguysbabygirl. "I love how Sylvie confides in Mouch," added @KatherWren_. "They're a pair I didn't know I would love so much." And @kimmiek2006 bluntly said, "If you don't stan a Mouch and Sylvie friendship, we can't be friends."
For Kara Killmer, the new chapter in Sylvie's life presents some opportunities. "It'll be interesting to see her really dedicate herself to her career," she told NBC Insider. "She's a hopeless romantic, but I think it's important to see her come into her own and focus on her own things. Friendships and her career, not just her love life." If her exchange with Mouch is any indication, Sylvie should have nothing to worry about on the friendship front.