Chicago Fire Fans Can't Stop Talking About That Stellaride Scene And For Good Reason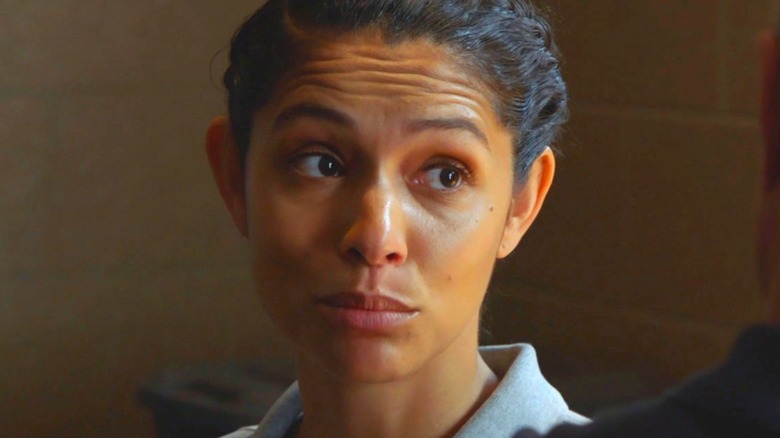 NBC
Season 10, Episode 2 of "Chicago Fire" really put the spotlight on 51 newcomer Sam Carver (Jake Lockett), who proved himself in a dramatic save of Severide (Taylor Kinney) and a victim. A little bit of trust builds between Carver and Stella (Miranda Rae Mayo), but the latter is still oddly offended that her new subordinate won't tell her the obviously traumatic story behind his arm burn.
Violet (Hanako Greensmith) and Hawkins (Jimmy Nicholas) cannot keep their hands off one another in the episode, and we even get a scene with happy couple Trudy (Amy Morton) and Mouch (Christian Stolte). It was definitely an episode for the romantics, well, unless your Sylvie Brett (Kara Killmer), but we digress.
While the episode aired, "Chicago Fire" fans took to Twitter to scream and chant about that Stellaride scene, and we're not quite sure they've calmed down from it. Shirtless Severide can have that effect on people; we get it.
Stellaride's laundry room scene in Episode 2 was on fire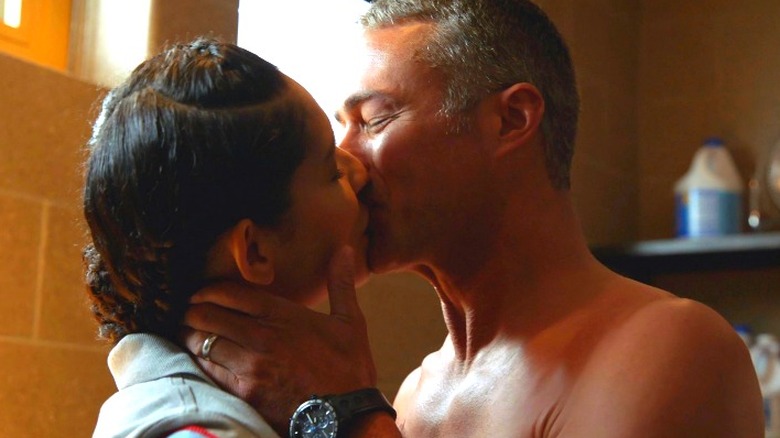 NBC
After Carver's big save, Stella and Severide meet up in the firehouse laundry room for a chat. Severide takes off his shirt, and Stella responds accordingly. The two start to make out, but their session is ended and they promise to pick it up at home. This brief, steamy scene had "Chicago Fire" fans absolutely hot and bothered on Twitter.
"LITERALLY THE BEST SCENE EVER," a Stellaride fan account shared on Twitter. "They weren't kidding when they said stellaride were gonna get spicy this season damnn," @uptonmoore added. Twitter was flooded with fire and heart-eyed smiley face emoji during the scene and for quite a while after. "Married stellaride is unhinged and I absolutely LOVE it," @fandomstandom wrote after the steamy laundry room moment.
"I see the Stellaride honeymoon is, in fact, not over. LOVE that for us!" @shayz0rz tweeted. Since Stella and Severide didn't really have a honeymoon — thanks attempted murderers — fans are happy to see their wedding flame still burning bright on screen.