The X-Files Will Go To A 'New Place' In Season 11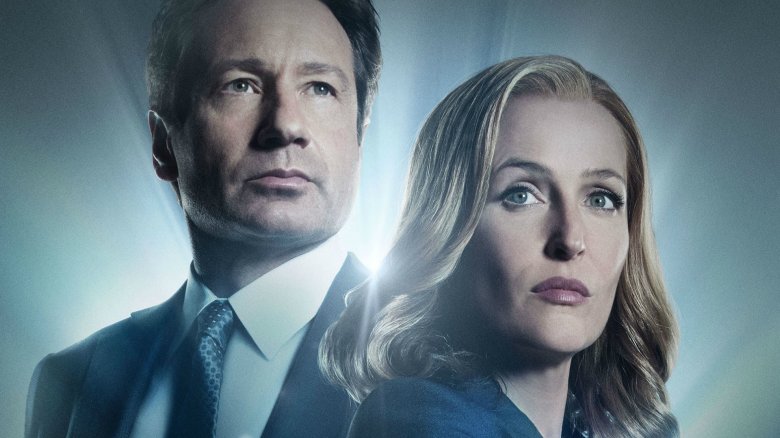 FOX
A quarter-century after The X-Files first debuted, the show still has plenty of twists in store.
Chris Carter, creator of the iconic sci-fi series, told Entertainment Weekly the upcoming eleventh season will bring a few considerable changes while sticking close to what fans love about the show. "We've added some elements," he said. "We've added some popcorn to it. We're taking the show's mythology to a new place, which we needed to do. We've added humor in more than one place. There's a darker comedy, one [writer] Darin Morgan idiosyncratic episode, a couple of excellent [writer] Glen Morgan episodes. We've basically put the band back together with some notable additions. We also have three credited women writers, two women directors—like everyone else we're taking a more diverse approach."
As for the complicated relationship between Fox Mulder (David Duchovny) and Dana Scully (Gillian Anderson), Carter said we'll see a different side than we did in the six-episode tenth season in 2016. "They have a solid if contentious working relationship," he said. "I think the personal relationship takes interesting steps in a direction we didn't exactly take last time out."
That could be because we'll also find out much more about their son William. "I think hardcore fans are anxious to see this character grown up 17 years later," Carter said. "And we've delivered on that in very interesting and satisfying and horrifying ways."
Anderson has already said this will be her final season, but Carter doesn't seem worried about potentially ending the show without answering all our questions. "I always end [each season] as if it were the last one," he said. "It's become a thing you come to anticipate with this show with 'The Erlenmeyer Flask' in season 1—we closed The X-Files and killed off a beloved character [Deep Throat played by Jerry Hardin]. Things are often sacrificed in the finale. That's the interesting thing for me. There's a vertical corner in the finale that I think will get people's attention."
We won't have to wait long to find out what's coming. The new season of The X-Files premieres tonight (Jan. 3) on FOX.