Whatever Happened To Hire Santa After Shark Tank?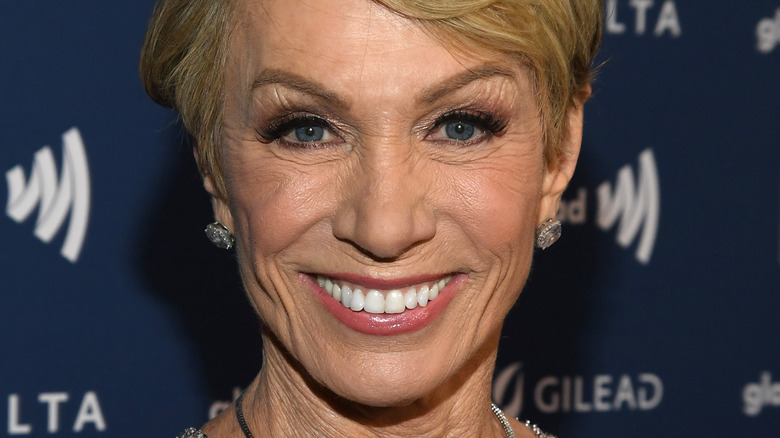 Kevin Mazur/Getty Images
Mitch Allen — the founder and "Head-Elf" of HireSanta — entered "Shark Tank" asking the sharks for $200,000 in exchange for a 10% stake in his company. The concept was a prestige hiring agency for actors playing Santa Claus so that they can be booked to appear at high-end companies and events, as well as personalized visits, during the holiday season. Lori Greiner and Mark Cuban quickly dropped out citing scaling and interest concerns, while Barbara Corcoran thought the 10-week holiday revenue window was too short to make a sizable profit — she dropped out as well, followed quickly by Daymond John.
All roads -– or, in this case, sleighs — led back to Mister Wonderful aka Kevin O'Leary, who took advantage of his position by offering Allen the $200,000 in exchange for 50% of the company. In a surprisingly savvy move, Allen avoided being backed into a corner by his only choice, countering with an attractive but reasonable royalty deal (O'Leary is notorious for accepting and pitching royalty deals). 
Allen's counter-offer was so attractive that John came back in, with he and O'Leary both individually seeking a 50% royalty until their investment was recouped, dropping down to a 15% stake afterward (in exchange for the $200,000). In another surprising move, Corcoran also reentered the deal to undercut both sharks, dropping her final position to 10% after recouping. Allen took Corcoran's deal immediately and left victorious — but did his dreams melt away with the winter snow?
Here's where HireSanta ended up
It's not uncommon for "Shark Tank" deals to fall apart before an episode even airs. According to polling data compiled by Forbes, 43% of deals made on the show fail to officially close in the aftermath of their pitch to the sharks. The cause of these lost deals include altered terms (only about 27% of deals remain unaltered after the show), unpleasant accounting discoveries, and entrepreneurs simply second-guessing their deal. As Barbara Corcoran herself explained, "When we shake hands on a potential deal ... the romance runs high and everyone's excited about what could be. In the end, the entrepreneur is in charge" (via Financial Post). According to Forbes' poll, Corcoran closes 50% of her deals, specifically.
Luckily, HireSanta closed their deal with Corcoran, leading to such a harmonious working relationship that they were invited back to the show as a success story as seen on YouTube. With her help, HireSanta was able to make the essential hires they wanted, which allowed Mitch Allen to spend time focusing on the overall growth of the company. As of 2018, they had entered deals with Bloomingdales, The Great Wolf Lodge, and T-Mobile. On their website, they claim to be nearly sold out for 2022. They also appear to be in a cross-promotional collaboration with other "Shark Tank" companies, like Bridal Buddy and DudeRobe.