The Chances Of Appearing On An Episode Of Wheel Of Fortune Are Lower Than You Even Realized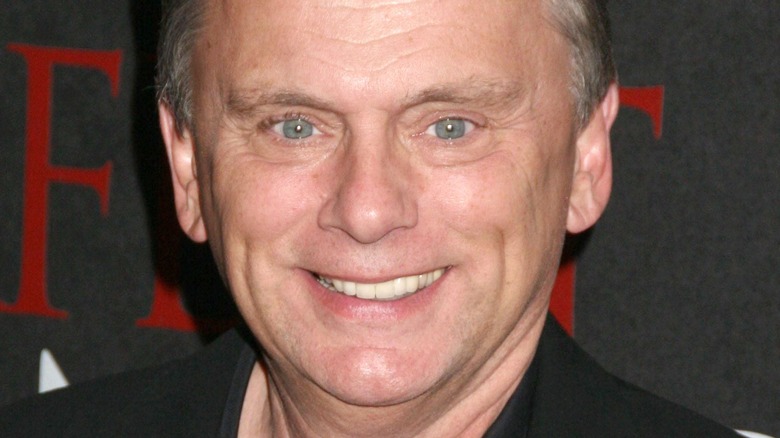 Everett Collection/Shutterstock
The longevity of "Wheel of Fortune" is due, in part at least, to its simplicity. Spin the wheel that weighs a lot more than you think, guess some words, and hopefully, go home with a sizable chunk of cash. That basic premise has kept the show going since 1975. So durable has it proven that it's allowed its well-known host, Pat Sajak, to become the longest-running game show host in television history (via NBC 4).
That doesn't mean that "Wheel of Fortune" is a cakewalk, though. Plenty of contestants have gone home empty-handed, thanks either to a bad spin of the wheel, guessing the wrong words or letters, or some combination of both. It is, after all, a game, and a game must have winners and losers. Those who think they'll be able to stroll onto the stage and walk away with their rent for the next couple years are forgetting this fundamental fact.
In fact, the challenge of "Wheel of Fortune" starts well before the cameras even start rolling. As it turns out, getting on the show in the first place is its own kind of competition. And like the spinning wheel, it's a competition most of us have very little control over.
You have a 0.0006% chance of appearing on Wheel of Fortune
Yes, you read that right. The chances of being selected as a contestant on "Wheel of Fortune" are 0.0006%. That's just over half of a ten-thousandth of a single percent. Needless to say, those aren't particularly favorable odds.
The process itself is fairly straightforward. According to the "Wheel of Fortune" website, all you have to do is fill out an online application form. A 60-second video is not required, but certainly encouraged, and very likely helps your chances. If the producers like you, then they will reach out to you for a virtual audition.
According to CinemaBlend, the number of other hopeful contestants you'll have to beat is pretty massive. Every year, somewhere around a million people apply to appear on "Wheel of Fortune." Of those, only about 600 are actually selected. Those are tough odds. But then, getting on the show does mean you have the chance to win some serious dough, along with some swank prizes. In 2013, Autumn Erhard joined the ranks of the biggest winners on "Wheel of Fortune." After taking a swing at a longshot guess, she ended up winning more than $1 million during her episode.