Michelle Pfeiffer's Response To The Death Of Coolio Will Break Your Heart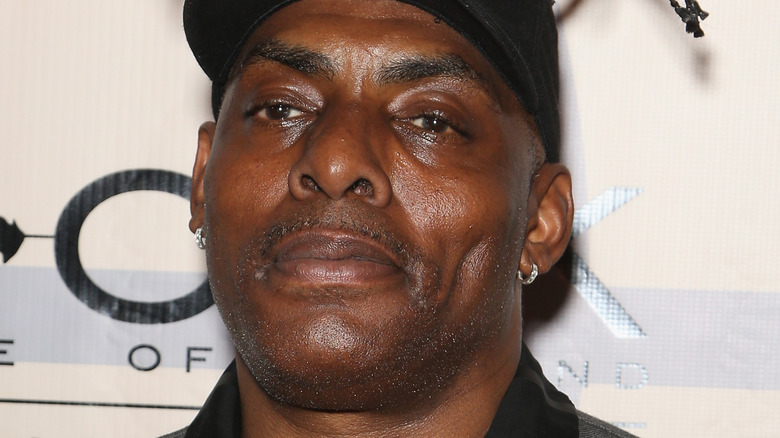 Gabe Ginsberg/Getty Images
The tributes to the life and work of rap legend Coolio are rolling in following the news of his tragic, untimely death at the age of 59. The rapper, best known for hits like "Fantastic Voyage" as well as the theme song to the 90s kid sitcom favorite "Kenan & Kel," always had at least one foot planted in the world of film and television, with an eye towards popular mainstream success.
So it's fitting that one of the most touching tributes to Coolio has come from a movie star –- Michelle Pfeiffer, who starred in the 1995 film "Dangerous Minds." The movie featured Coolio's unforgettable "Gangsta's Paradise" as its soundtrack's lead smash single. Pfeiffer also appeared alongside Coolio in the memorable video directed by Antoine Fuqua, reprising her role from the movie.
Having worked directly with Coolio on the "Gangsta's Paradise" video, Pfeiffer was understandably heartbroken to learn of the rapper's unexpected death. And her public response to the news will break your heart as well.
Pfeiffer paid a heartfelt tribute to Coolio on Instagram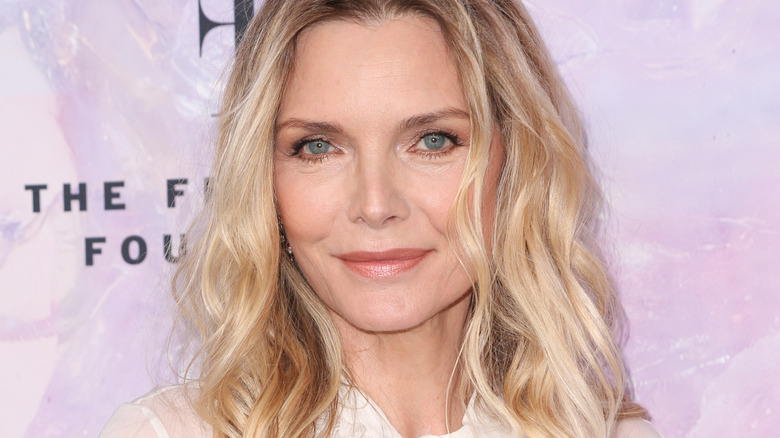 lev radin/Shutterstock
Michelle Pfeiffer took to Instagram to share her memories of Coolio, and her remembrance is clearly from the heart. Far from a typical boilerplate statement written by a publicist, Pfeiffer made a relatively lengthy post mourning the departed artist. "Heartbroken to hear of the passing of the gifted artist @coolio. A life cut entirely too short," shared Pfeiffer. She even went on to give Coolio credit for the commercial success of "Dangerous Minds," where she starred as LouAnne Johnson, a former U.S. Marine who accepts a teaching job at an inner-city high school in California and transforms the lives of her initially troubled students.
"As some of you may know I was lucky enough to work with him on Dangerous Minds in 1995. He won a Grammy for his brilliant song on the soundtrack – which I think was the reason our film saw so much success," she continued. "I remember him being nothing but gracious. 30 years later I still get chills when I hear the song. Sending love and light to his family. Rest in Power, Artis Leon Ivey Jr. ❤️"
It's a touching tribute from one of Coolio's most memorable collaborators, and one that should give all of Coolio's fans an extra bittersweet pang as they mourn the loss of the legendary rap star.