The Next James Bond Could Be Black Or Female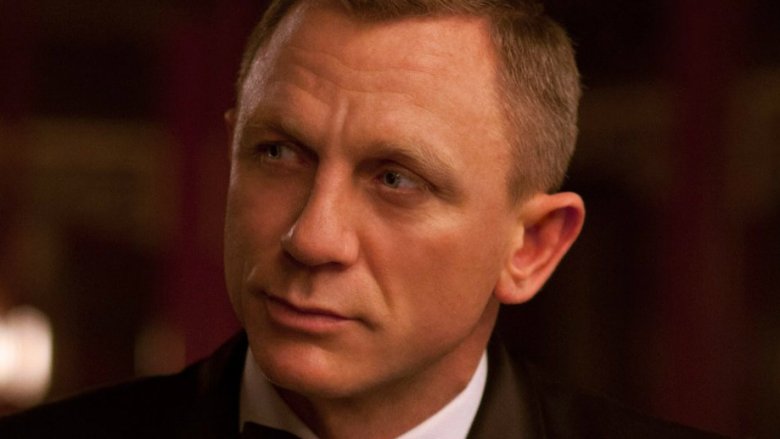 When Daniel Craig finally does hang up his tuxedo, the next James Bond could look very different.
Producer Barbara Broccoli spoke to the U.K.'s Daily Mail about the future of the franchise, and she was specifically asked if a woman or person of color could take over the role. "These films tend to reflect the times, so we always try to push the envelope a little bit," she replied. "Anything is possible."
However, Craig is already signed on to play 007 at least one more time in Bond 25. "Right now it's Daniel Craig, and I'm very happy with Daniel Craig," she said. "But who knows what the future will bring?"
When it wasn't clear if Craig would return (he once said he'd rather slash his wrists than come back), there was talk that Idris Elba, who is British, could be tapped as a replacement. But Elba himself said he was never contacted about the role and doesn't think he'll ever play the iconic character.
As for rebooting James Bond as a female, it's certainly possible. After all, Doctor Who is now a woman for the first time after Jodie Whittaker replaced Peter Capaldi. But Bond is a character defined by masculinity, so it could be a tough sell. 
The late Roger Moore, who played 007 in seven films from 1973 to 1985, told the Daily Mail in 2015 that James Bond should remain a white, heterosexual male in order to stay faithful to the character that first appeared in novels by Ian Fleming. "I have heard people talk about how there should be a lady Bond or a gay Bond," he said. "But they wouldn't be Bond for the simple reason that wasn't what Ian Fleming wrote. It is not about being homophobic or, for that matter, racist—it is simply about being true to the character."
There's still plenty of time to speculate. Bond 25 doesn't hit theaters until Nov. 8, 2019.