The Bizarre Treatment Of Jerry Garcia Conner On The Conners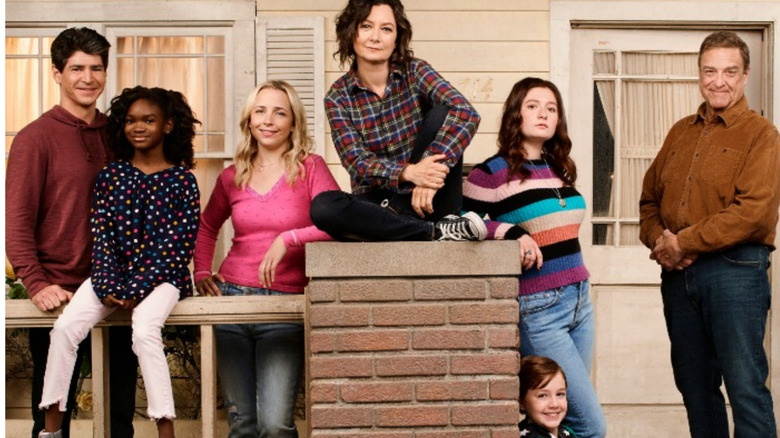 ABC
When the long-running sitcom, "Roseanne," made its debut on ABC in 1988, fans were introduced to the Conner family, residents of the fictional town of Lanford, Illinois. Viewers immediately fell in love with the working-class Conners: Patriarch Dan (John Goodman) was a contractor, mom Roseanne (Roseanne Barr) worked a factory job, and their three kids, Becky (Lecy Goranson), Darlene (Sara Gilbert), and D.J. (Michael Fishman) were about as opposite from the "Brady Bunch" as could be. Fans related to the imperfect Conner clan, and when another child joined the brood, they welcomed him, too.
On October 31, 1995, a fourth Conner kid, Jerry Garcia Conner, was born to a 40-something-year-old Roseanne. The episode was titled "Halloween: The Final Chapter," and the baby was played by twin brothers Cole and Morgan Roberts, according to Closer Weekly. Not only did baby Jerry arrive on the Conners' favorite holiday, but he was named after the Grateful Dead's legendary singer-guitarist, who died in August of that year.
Jerry Garcia Conner appeared in Seasons 8 and 9 of "Roseanne," but when the series returned for a revival in 2018, producers played a trick on viewers, because Jerry was nowhere in sight.
Jerry Garcia Conner was referenced once on the Roseanne reboot, then he disappeared for good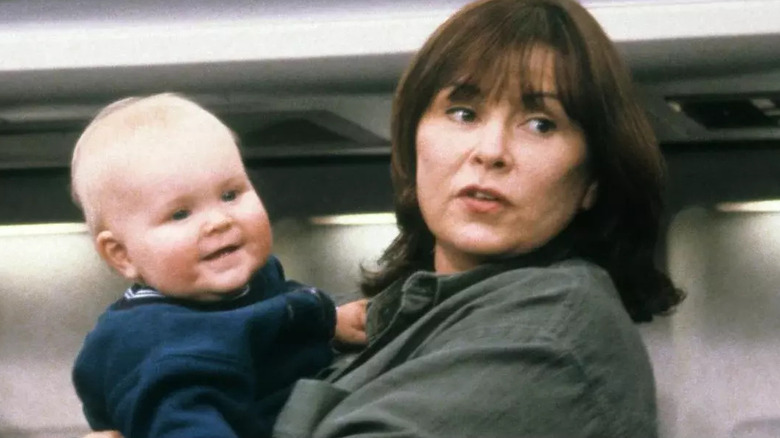 ABC
In 2018, ABC resurrected "Roseanne" 20 years after the original series wrapped. While Dan, Roseanne, Becky, Darlene, and D.J. were all back alongside a slew of significant others and grandkids, youngest son Jerry Garcia Conner was noticeably missing. In the 1st episode, Roseanne noted that Jerry, now in his 20s, was "on a fishing boat in Alaska." In an interview with TVLine, executive producer Bruce Helford explained why Jerry was mentioned in the reboot. "We didn't really have room to add Jerry Garcia, but we had a soft spot in our hearts for him, so we put him on a fishing boat and said he rarely contacted the family," he said.
When "Roseanne" was canceled and revamped as "The Conners" –- minus its matriarch — someone else was missing, too. That's right, Jerry was still fishing, or something, and was never mentioned again. In the 3rd season, Jerry's absence from the family was really confirmed when Dan made it clear that he only has three kids — not four.  The Conner dad joked that he has "one favorite and two backups."
With that final nail in the coffin for Jerry, producers had some serious explaining to do. But believe it or not, Helford insisted to TV Line that anything could still happen with the unseen Conner kid –- even with Dan's total denial of his existence. "Dan said he only had three children, but is he so angry at Jerry, for something we learn about later, that he denies him as a son? We'll just have to wait and see," the showrunner teased.