Black Panther: Wakanda Forever's Letitia Wright Shares Her Dream MCU Team-Up - Exclusive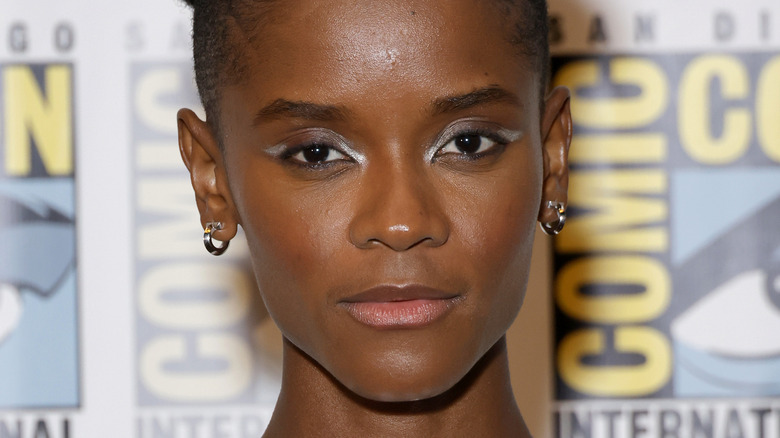 Frazer Harrison/Getty Images
The MCU is a wide world of possibilities when it comes to unexpected team-ups. The massive Marvel franchise has been significantly shaking things up lately, between Tobey Maguire and Andrew Garfield popping into "Spider-Man: No Way Home," Vincent D'Onnofrio's cameo as Wilson Fisk in "Hawkeye," and the wild mashups on "What If...?" As it stands, all bets are off for which heroes (and even villains) may team up next.
It's a particularly exciting time to be an actor in the MCU, given the larger-than-life team-ups and countless projects emerging annually. Of course, fans have their own ideas about which heroes should team up together, but people often forget that many of the actors are also fans of the world they get to play in.
Our sister site, The List, spoke to Letitia Wright to promote her new film, "The Silent Twins." She revealed which superhero team-up she most wants her "Black Panther" character, Shuri, to participate in.
Caught in a web of epicness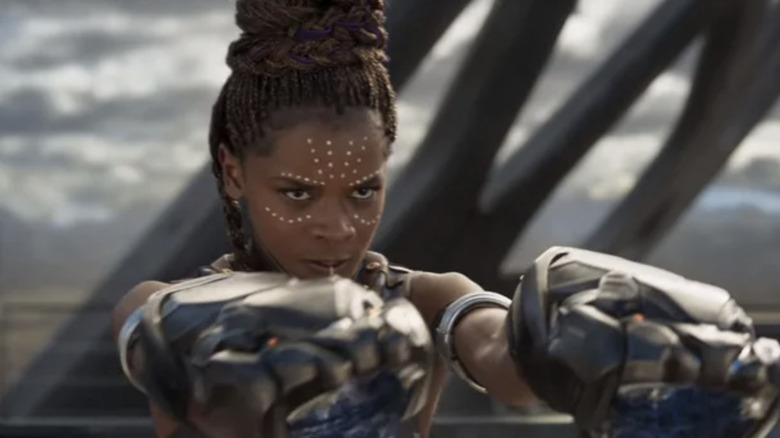 Disney/Marvel Studios
On whether there are any other MCU projects, characters, or actors that Letitia Wright would like to be a part of or work alongside, she said, "Let me think about this. Spider-Man. Spider-Man, Miles Morales, and Peter Parker. All three of us in a film — I think it'll be phenomenal, cool fun."
Now that's certainly an epic idea. Fans got to see Miles Morales in action in the 2018 film "Spider-Man: Into the Spider-Verse," with a sequel slated for 2023. It was Marvel's first significant onscreen foray into Peter Parker's Black protégé. The film is also one of the best (albeit a little bonkers) Spidey stories we've seen play out on the big screen.
However, "Into the Spiderverse" is animated, and it would be incredible to see Miles slinging webs in a live-action capacity. A Shuri team-up may not be the first thing that comes to anyone's mind when musing about which MCU characters he could engage with, but seeing Miles work with Wakandans would be a pretty powerful and unexpected arc.
"The Silent Twins" is now playing in theaters.