Daniel And Louis' Tense Relationship On Interview With The Vampire Explained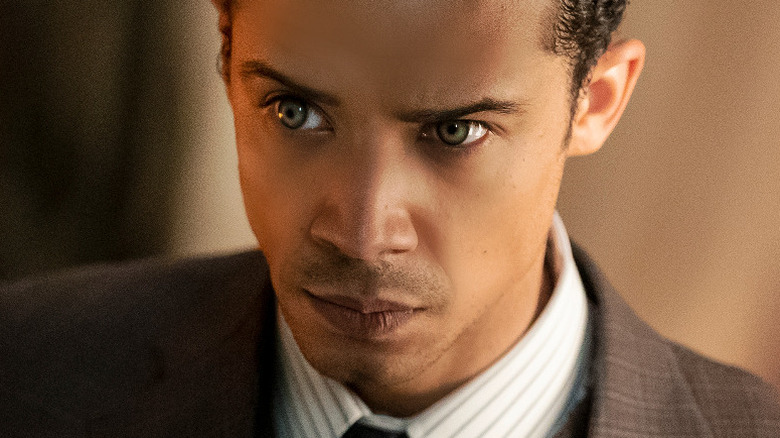 Alfonso Bresciani/AMC
Fans of Anne Rice's horror series The Vampire Chronicles have already gotten some very good news about the new AMC show based on the first book. Not only has the network doubled down by readying viewers for two Rice adaptations in the form of "Interview with the Vampire" and "Mayfair Witches," but AMC is also showing even more confidence in the shared world behind the stories by announcing a 2nd season for "Interview with the Vampire" before the first episode has even aired.
"Interview with the Vampire" follows Daniel Molloy's (Eric Bogosian) interview with Louis de Pointe du Lac (Jacob Anderson), as the vampire unfurls the tale of his long life and how it changed following his meeting with the sinister and mischievous Lestat de Lioncourt (Sam Reid). While showrunner Rolin Jones has been vigorous about how the series will honor its source material (via Entertainment Weekly), there are a couple of changes that have been made to adapt "Interview with the Vampire" into a television show. One of the most significant is the relationship between the interviewer and the vampire.
This is the second interview between the two characters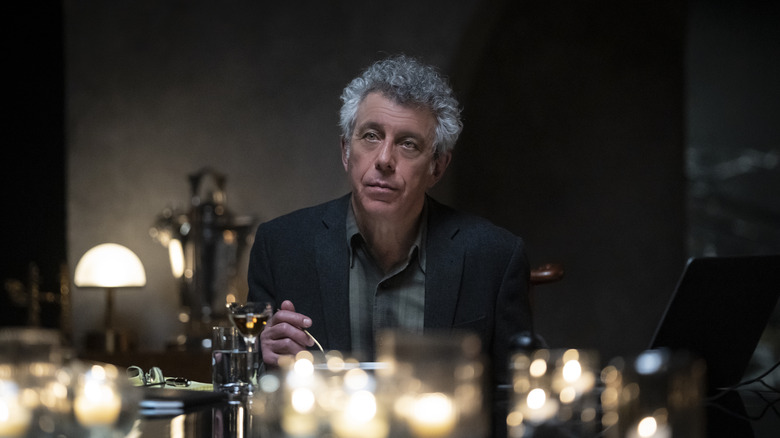 Alfonso Bresciani/AMC
Though AMC's "Interview with the Vampire" will shift the series' timeline forward so that the titular interview takes place in 2022 and Louis' life story begins in 1910, those aren't the only changes that the writers behind the new series have made. They have also decided to make this the second attempt at an interview between Daniel Molloy and Louis de Pointe du Lac.
"The two most aggressive differences between the book and this is that Molloy is much better at his job than in the books," showrunner Rolin Jones explained at San Diego Comic-Con (via Entertainment Weekly). He also noted, "The script is very clear that it's 40-something years later, and Daniel is no longer the boy who was a novice journalist ..."
Still, if fans are worried that these deviations will place "Interview with the Vampire" too far afield of its source material, executive producer Mark Johnson wants to assure them that won't be the case. "We tried to stay as true to the spirit of the book as possible, but it's very much a modern interpretation," he explained, per Entertainment Weekly. "In many ways, our show is truer to the book than the movie was, which is ironic because Anne Rice herself wrote the screenplay to the movie." With Season 2 already greenlit, hopefully, the added time will allow AMC to tell a more full-blooded version of "Interview with the Vampire."