Interview With The Vampire May Be Building Toward A Fan-Favorite Daniel Storyline From The Books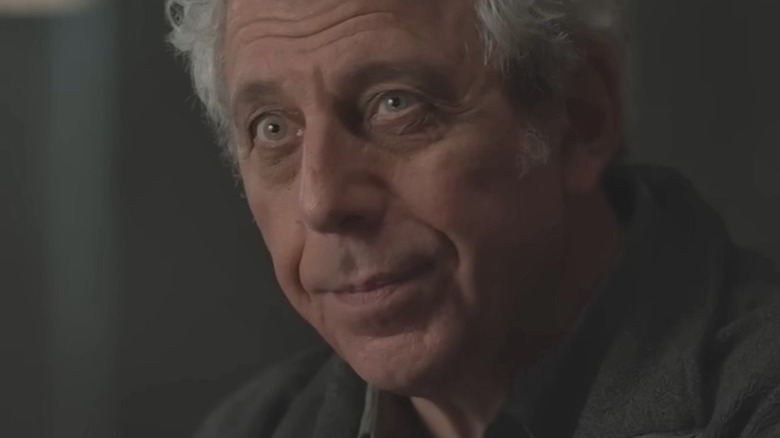 AMC/YouTube
AMC is betting big on the novels of legendary horror writer Anne Rice. While many fans of the late author will likely already know that the network is adapting the first book in "The Vampire Chronicles," "Interview with the Vampire," they might not be aware that they have also doubled down on the shared New Orleans universe of Rice's novels by ordering a series based on "The Lives of the Mayfair Witches" as well.
It's no surprise that AMC sees so much potential in "Interview with the Vampire." If the well-received 1994 film adaptation is anything to go off of, many viewers have enjoyed their time in Rice's world, even if an ill-fated sequel in the form of the "Queen of the Damned" adaptation helped to kill further interest in the cinematic franchise for years to come. Still, since AMC has already confirmed a Season 2 for "Interview with the Vampire," some minor details of this new adaptation could be giving fans a clue as to where the series is headed.
AMC's Interview with the Vampire might be putting Daniel on a similar path as the novels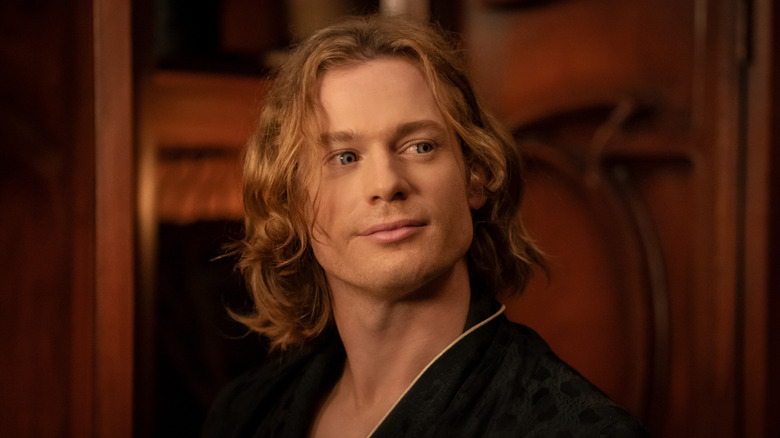 Alfonso Bresciani/AMC
Of course, the novel "Interview with the Vampire" follows the titular sit-down between reporter Daniel Molloy and Louis de Pointe du Lac as the latter unfolds the details of his unbelievable life since being turned into a vampire during the late 1700s. Readers who followed the series to the third book, "Queen of the Damned," will recall that Daniel has gone on to search for Lestat based on Louis' description. Though he fails to find Lestat, Daniel locates another vampire, Armand, in the time that has passed since "Interview with the Vampire." 
Though the reporter longs to become a vampire like his new friend, Armand denies him The Dark Gift, which causes Daniel to drown his sorrows in alcohol. As it becomes clear that Daniel's depression and alcoholism will no doubt kill him if Armand doesn't intervene, the vampire relents at last and grants Daniel his wish for immortality. 
In AMC's adaptation, however, Daniel is significantly older than the character is at the beginning of the original novel, and is already shown to be dealing with health issues. Thanks to the fact that we now know "Interview with the Vampire" will have a 2nd season, this early nod to Daniel's later narrative arc could be a sign that the TV version of the character will follow a similar path to his book counterpart, despite the changes made for the adaptation. Fans will have to wait and see.