The Walking Dead Is Shambling Toward Its Conclusion In Final Trailer, And Fans Can't Handle It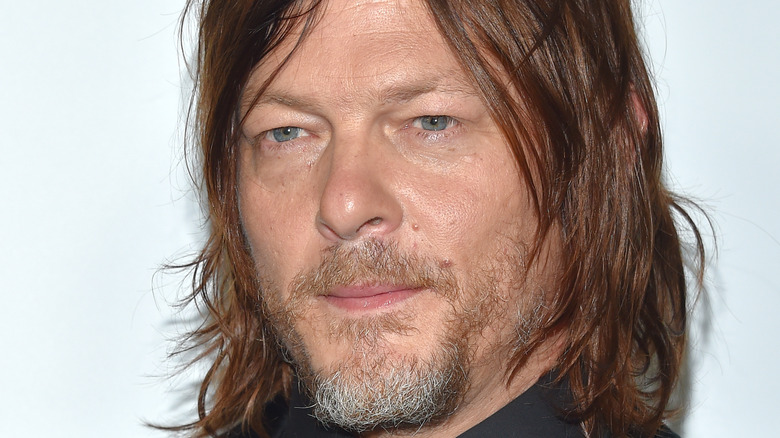 DFree/Shutterstock
After more than a decade on television, the end is finally here for AMC's "The Walking Dead," which is set to air its final batch of episodes over the next two months. And judging from the newest trailer that just dropped online, fans are in for some epic goodbyes. 
"The final fight begins this Sunday," wrote @WalkingDead_AMC on Twitter, where it shared the trailer for Season 11, Part 3, which premieres on October 2. The new clip is titled "Last Journey" and teases a number of different conclusions for the show's main characters. One scene shows Josh McDermitt's Eugene being put on trial by the Commonwealth, while others predict an intense zombie onslaught. "People remember the last thing you do," says Seth Gilliam's Gabriel. 
First launching in August 2021, the 11th and final season of "The Walking Dead" has been shambling towards its long-awaited conclusion for over a year now, making many longtime viewers feel anxious and somewhat led on. But now that the final trailer has come out, it seems that those very same fans can't handle that this is actually the finish line.
'Can't believe this journey is coming to an end'
After watching "The Walking Dead" Season 11, Part 3 trailer, most fans were in agreement about one thing: It's going to be hard to say goodbye. 
"Can't believe this journey is coming to an end," one person wrote in the YouTube comments section for the trailer. "It has been an incredible ride and I can't wait to watch it." Another longtime viewer wrote, "I don't want the journey to end ... I am so not ready." A third YouTuber added: "My favorite time of the year, looking forward to the new shows of 'TWD.' But, sadly this year is bitter/sweet. I'm going to miss you guys ('TWD' cast & crew) so much, as these chapters come to a close." 
Now, while the emotions that fans will feel in the coming weeks are something serious, it's incomparable to the sadness that those who made "The Walking Dead" will feel when they finally see the credits roll for one last time on AMC. Longtime producer and makeup guru Greg Nicotero recently wrote a piece for Empire magazine about it. 
"On the last day of [filming] 'The Walking Dead,' I shot a little video of me and Norman on set," Nicotero explained. "We talked about 12 years together, all the stuff that we had done. Like when the scripts would come out and Andy [Lincoln] and Norman would come over to my house and we would read them together. We'd been in the trenches together for over a decade." 
Nicotero, still writing for Empire, described what the very last episode will be like for viewers. "It's a pretty amazing episode," he said. "I put my heart and soul into it ... I'm proud of it."